2016 Industry Summit Live Blog: The Future of Collectibles Licensing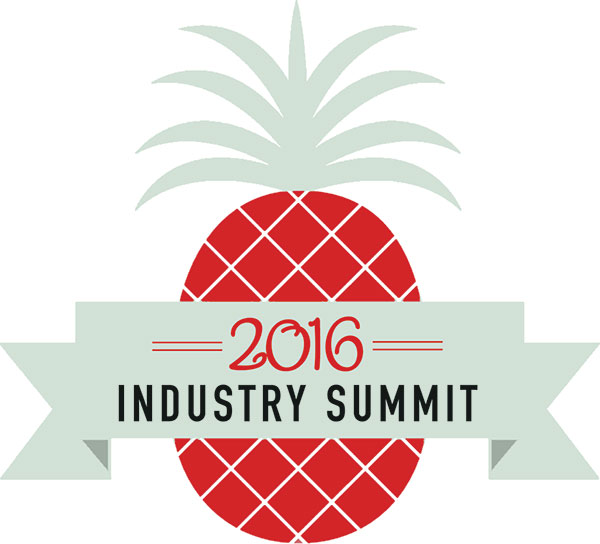 By Ryan Cracknell | Hobby Editor
Several sports licensing leaders and executives are on the stage at the 2016 Industry Summit addressing the topic, "The Future of Collectibles Licensing."
Panelists include:
Dave McCarthy, NHL
Clay Luraschi, Topps
Marty McQuaig, NHLPA
Karen Bush-Austin, NFLPA
Jason Howarth, Panini America
John Sepenuk, Cryptozoic
Michael Posner, MLB
Here are the highlights and key points from the panel. Refresh every few minutes to follow along.
What conditions would have to be in place for multiple licenses to exist again in individual sports?
Dave McCarthy: We're happy with our place today. We keep an open mind. Our goal is to best serve the collector. We feel right now it's an exclusive model.
The future is bright and we'll evaluate in the future.
Karen Bush-Austin: We look forward to working with Panini. I don't know what the future holds but we're focused on working with Panini going forward.
Michael Posner: Topps means baseball to us. Brands are very important to the league. We're such a part of history that we're very careful about who we choose as our partners.
There are a lot of things that are changing. Retail dynamics may change. The biggest thing that would change for us would be a lack of performance. At the end of the day, the league holds the hammer. If they're under performing, we're going to contact them. The last couple of years, Topps products have been strong.
Marty McQuaig: Building a brand equity isn't easy to achieve. If there's a push in the market for more licenses, we'll address it then.
What are some areas of collectibles we should be looking for growth in the years ahead?
Jason Howarth: Asia and Australia are growing for basketball. Mexico is another place where we're expecting growth.
Clay Luraschi: The digital trading card business is going to grow tremendously.
John Sepenuk: In addition to our core television and comic properties, we're branching out into more collectibles [other than cards]. What Funko has done at retail has blazed a trail. Where Barnes and Noble used to have movies, now that space is collectibles.
What are some compelling ways you're reaching out to grow your collectibles business?
JS: For us, Kickstarter. There's no better way in our space to get word our and build community.
Hex raised $2.5 million in 30 days. Ghostbusters raised $1.5 million.
CL: It's all about exposure. This year we're going to sample five million packs in MLB and minor league stadiums this year. For soccer, Match Attax will be sampled over 140 days.
JH: From a soccer perspective, FIFA is very important. Digital platforms are growing. Growth at both NBA All-Star Game and Super Bowl.
MP: There are two things we do with baseball. The first is the draft with the Bowman line. Draft isn't as big as other leagues but we're working on it. The other is getting authenticated items into products like in 2015 Strata. We're rolling that into other areas like Fanatics and Steiner.
DM: Outdoor games and All-Star Game have been big for licenses to activate. At All-Star Fan Fare, busiest and most exciting booth was Upper Deck where they could get a personal trading card and play PUCKO. The price of entry was only a pack of cards. The dealers who were there did very well.
World Cup of Hockey is another opportunity. We'll host a similar activity there. Trading cards will be a big part of that.
If someone has a great idea, what's the process and parameters that you're looking for from a league perspective?
MP: We have an application process. There are not a lot of areas that we don't have to fill. There's a point where you're cannibalizing your own business. When we do get an application, there's a process. The first is their size that they can do their own manufacturing and reach their audience. Amazon and eBay are nice but you need a bigger distribution point. We look at everything as a partnership, it's important that we have the right people because at the end of the day they're representing us.
MM: You want a partner who has experience, has done their homework and hopefully worked with another league. Distribution network and showing a knowledge of what their industry are important. Crowd funding is growing but we're getting several applications at once. You need to protect your current licensees.
KBA: We look for pockets where we can grow. We look at their background. It's not only the idea for the product but the vision of their marketing. We're definitely looking for unique products. The deeper the roster goes, the better. We're constantly looking for new opportunities to fill gaps. Right now, children's wear, toy figures that utilize a digital platform.
DM: We watch Shark Tank religiously. You have to have a quality product. If you don't always have the background, sometimes we can connect them with a current license.
How do you go about testing a new license?
CL: Can we make it a viable product? Our eyes are always open. Stuff comes across our desk all the time. You might get 100 things and one or two are interesting. And maybe only one of those makes it. It's up to us to be on the look out for the next thing.
JH: We try to bring together ideas that are sellable. For us, Justin Bieber opened up a lot of opportunities to get into new places.
JS: Typically major studios run for the exit because it's so labor intensive and not a lot of financial upside. There's no better category to connect fans than trading cards.
Which one product or promotion are you excited about?
MM: Upper Deck's ePack program. As with anything, when you take a risk and a challenge when you marry the physical and digital worlds, there's going to be some challenges. It's going to be a great way of creating the pack-opening experience for those who can't always get to a hobby shop. It's a learning process.
CL: National Baseball Card Day. It was created out of something with the people in this room [Industry Summit discussions from past]. We're going to be able to reach the masses as far as communication goes to get them into [card shops].
MP: We have a new management team that is letting us work outside the box. We now have the handcuffs taken off to take the Authentication process outside of just MLB. Nothing's off limits for us. Whether it's movies, TV or other leagues, we have something for them. We're just realizing all the applications.
DM: The NHL's centennial in 2017. The class of 1967 will also celebrate 50 years. We're excited to share our developing plans for our 100th anniversary.
JH: NFLPA exclusive starts in five days. NFL exclusive starts in 35 days. We have an entertainment property that we're about to launch.
KBA: We're excited about the future of being able to pair and co-brand college and active NFL players, not just on trading cards.
JS: We're excited to expand beyond trading cards and board games and into broader collectibles.
Are there any programs the competition has done that you admire?
CL: The Tim Horton's promotion in Canada was amazing. If we could replicate it would be amazing.
JS: Star Wars trading card app.
JH: Agree. Star Wars trading card app. I'll be intrigued to see what happens with National Baseball Card Day.
MM: NFLPA's externship program is admirable.
Floor opened up to audience.
When decision was made to make an NFL exclusive, how much input was given to hobby shop owners?
KBA: There will never be one decision that everyone is going to agree with. I wouldn't assume that the license is going to be a death sentence. We're going to hold Panini accountable for their products, players and resources. Did we consider the hobby impact? Absolutely. We made a decision that we thought was best for our membership.
Customers don't like not having a choice. In T-shirts I can buy from ten different companies. Why would you do that there but not cards?
MP: Speaking for MLB, we have exclusives almost across the board for apparel. We found that finding the right partners is your best way to get you product done right. A partner that you've been with for a long time that's interesting in growing our needs and their needs is best. Certain categories react different. It's a necessity of the size of the specific business. They have milestones they need to hit, we have milestones we need to hit. In the late 1990s we had too much competition and it was a race to the bottom.
DM: Another factor is the availability of assets. There are some limits to the basics. Panini and Upper Deck didn't want to same shots. We thought it was important that collectors get the best product.
KBA: The same strategy doesn't apply to each line. It's different across different categories.
Will Canada have access to National Baseball Card Day?
CL: That is the plan to get the cards available to Canada.
Is there a way to get away from having players sign exclusive deals like the NFL model?
CL: On the baseball side, you can sign only three MLBPA players to an exclusive. There's a cap.
DM: We'll commit to investigate it further.
Panel concludes.