2016 Funko NFL Dorbz Series 1 Bring Back the Fisher Price Little People Feels with a Football Twist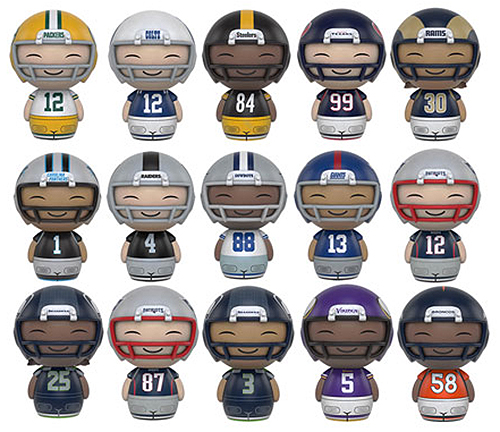 By Ryan Cracknell | Hobby Editor
Funko isn't just Pops. Over the past couple of years, their line of Dorbz has grown immensely. That includes 2016 Funko NFL Dorbz Series 1, the first blind bag offering for the line.
If you were born before the 1990s, there's a good chance you grew up playing up with Fisher Price Little People — the skinny, choking-hazard kind. Dorbz aren't exactly like the classic toy, but they're certainly reminiscent. Other than the uniform and skin color, all of the NFL Dorbz look the same, complete with smiling faces.
The 2016 Funko NFL Dorbz figures are mini versions of the regular line. These ones stand one-and-a-half inches as opposed to the traditional three inches.
When you buy them by the pack, you don't actually know which one you're getting. The NFL Dorbz Series 1 lineup has 15 players, representing most of the league's most popular players. The New England Patriots and Seattle Seahawks are the only teams to have multiple figures.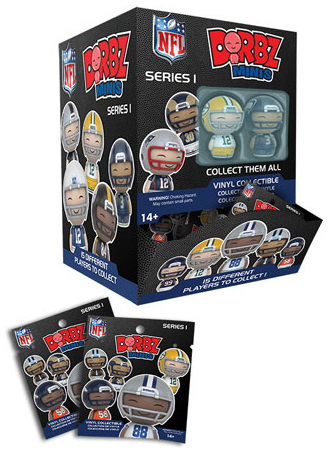 2016 Funko NFL Dorbz does have a small chase element. Each case of 24 includes a monochrome silver version of Dez Bryant. This is a variant of his regular figure.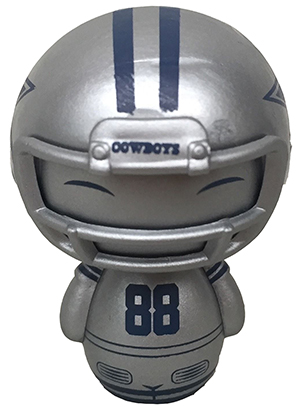 2016 Funko NFL Dorbz Series 1 Checklist
If you're looking for packs, cases or specific players, here's what's list on eBay.
Odell Beckham Jr., New York Giants
Tom Brady, New England Patriots
Teddy Bridgewater, Minnesota Vikings
Antonio Brown, Pittsburgh Steelers
Dez Bryant, Dallas Cowboys
Dez Bryant, Dallas Cowboys – Monochrome Silver Chase
Derek Carr, Oakland Raiders
Rob Gronkowski, New England Patriots
Todd Gurley, Los Angeles Rams
Andrew Luck, Indianapolis Colts
Von Miller, Denver Broncos
Cam Newton, Carolina Panthers
Aaron Rodgers, Green Bay Packers
Richard Sherman, Seattle Seahawks
J.J. Watt, Houston Texans
Russell Wilson, Seattle Seahawks
Comments? Questions? Contact Ryan Cracknell on Twitter @tradercracks.