2016 Enterplay Legend of Zelda Trading Cards Details
2016 Enterplay Legend of Zelda trading cards tackle one of the most iconic video game franchises of all-time. It may not start at the beginning of Link's journey through 8-bit worlds, but it does cover more than just one game. Like all Enterplay trading cards, the set is geared more towards kids with a simple formula where the toughest chase cards come with foil instead of autographs and memorabilia.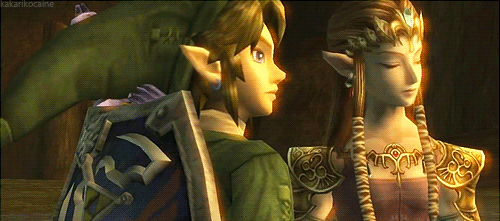 The 2016 Enterplay Legend of Zelda base set has around 85 cards. It features five games: A Link Between Two Worlds, Majora's Mask, Ocarina of Time, Skyward Sword, and Twilight Princess. Cards use shots from the games themselves versus original artwork based on them.
Every pack comes with either a Sticker or FunTat tattoo sheet. With 12 of each available, it's possible to complete both of these sets from a single 24-pack box if the collation gods are with you.
The rest of the inserts in 2016 Enterplay Legend of Zelda are foil cards. There are 23 different basic Foil cards. In addition to these are eight Gold Foil cards. Four of them are inserted in packs at a rate of approximately one per box. The other four Gold Foil cards are included as box toppers.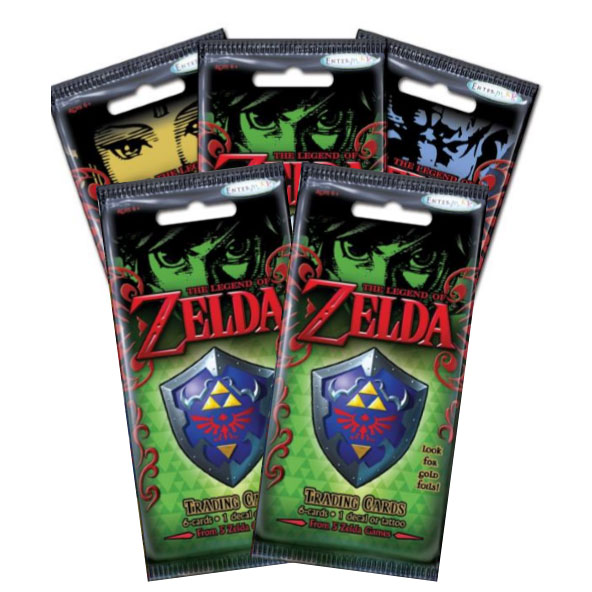 This isn't the first set of Zelda trading cards from Enterplay. In 2007, they released one dedicated to Twilight Princess. Some of the earliest Zelda trading cards can be found in the 1989 Nintendo release from Topps.
2016 Enterplay Legend of Zelda trading cards at a glance:
Packs per box: 24
Cards per pack: 7
Boxes per case: 12
Set size: TBA
Release date: TBA
What to expect in a hobby box:
• 2 Gold Foil Inserts
• 12 Stickers
• 12 FunTats
Comments? Questions? Contact Ryan Cracknell on Twitter @tradercracks.