Julio Urias Suspected SSP Makes 351 Cards in the 2016 Topps Allen & Ginter Base Set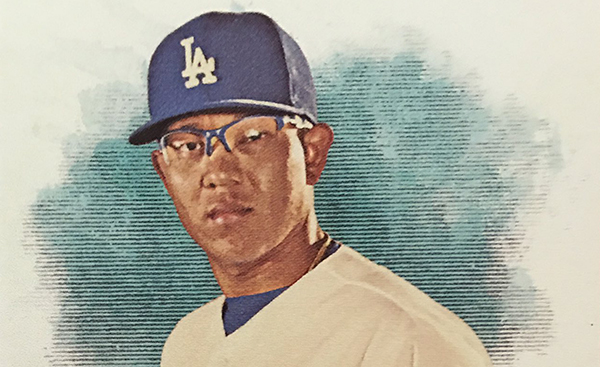 By Ryan Cracknell | Hobby Editor
To take the first couple of lines from a classic Buffalo Springfield song out of context, "There's something happening here. And what it is ain't exactly clear." That's the case with the 2016 Topps Allen & Ginter base set, which actually has 351 cards instead of the standard 350.
The suspected culprit? Julio Urias.
This is the first pack-inserted rookie card for the Dodgers pitcher who made his MLB debut at the end of May.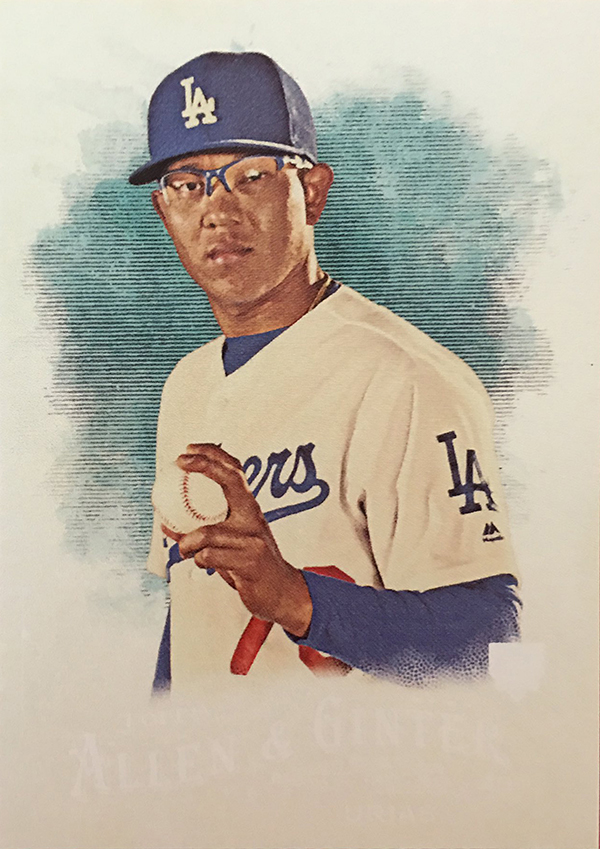 Both he and fellow Dodgers rookie, Kenta Maeda, are listed as card #120 on the checklist released by Topps. However, when you flip the card over, there actually isn't a number.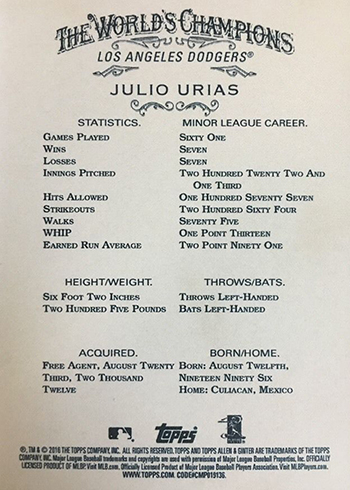 The quirks surrounding the card don't end there. Instead of having a full-color nameplate at the bottom of the card, all of the earliest 2016 Topps Allen & Ginter Julio Urias cards to surface on eBay have only white. The same applies to the RC logo. It is possible the card could have different versions, but that's not the case so far.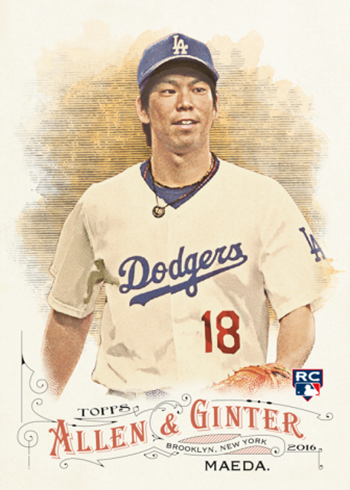 Although not confirmed by Topps, early indications point towards Urias being an SSP-style short print. If true, it will be the toughest card to find in the base set and more so than the regular short prints that are traditionally at end of the checklist.
Comments? Questions? Contact Ryan Cracknell on Twitter @tradercracks.