2016-17 McFarlane NBA 29 Features Karl-Anthony Towns, Kristaps Porzingis Debuts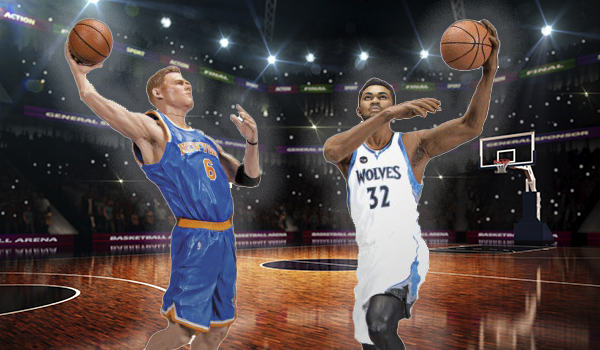 By Ryan Cracknell | Hobby Editors
The 2016-17 McFarlane NBA 29 lineup features the usual mix of debut pieces and returning players. The six-figure release is split right down the middle with three players getting their first SportsPicks. The remaining three are getting their second figures.
Leading the debuts are two of the top 2015-16 rookies, Karl Anthony-Towns and Kristaps Porzingis. DeAndre Jordan of the Clippers is third. And in case you were curious, Jordan doesn't come with an almost-Mavericks or cell phone-holding variant.
Back for more are three All-Stars: Russell Westbrook, Paul George and Kyrie Irving. Westbrook and Irving, who haven't had a new figure since 2012-13, get new sculpts. George has the same mold as his 2014-15 NBA 25 figure but he's wearing the Hoosiers-inspired Hickory High uniform the Pacers debuted in 2015.
Variants
Collectors have four 2016 McFarlane NBA 29 variant figures to chase as well. Kristaps Porzingis is the toughest. Just 50-100 versions of him in his Nueva York alternate jersey exist. Other chase figures include:
Kyrie Irving – wine-colored jersey with CAVS on the front (250-500 copies)
Russell Westbrook – blue jersey (500-1,000 copies)
Kristaps Porzingis – white jersey (1,000-3,000 copies)
2016-17 McFarlane NBA 29 List and Gallery
Paul George, Indiana Pacers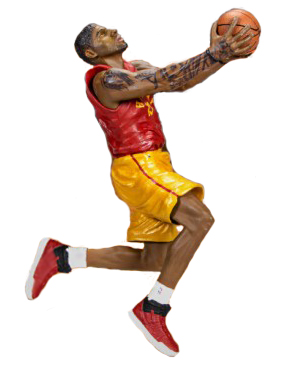 Previous Figures: 2014-15 NBA 25
Kyrie Irving, Cleveland Cavaliers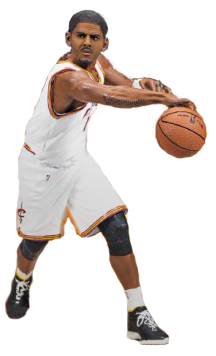 Variant: wine-colored jersey (250-500)
Previous Figures: 2012-13 NBA 22
DeAndre Jordan, Los Angeles Clippers

Kristaps Porzingis, New York Knicks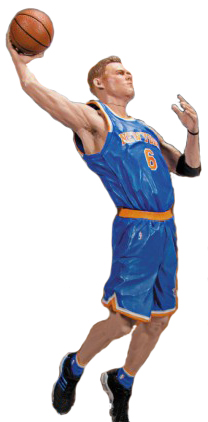 Variants: White Jersey (1,000-3,000), Nueva York jersey (50-100)
Karl-Anthony Towns, Minnesota Timberwolves

Russell Westbrook, Oklahoma City Thunder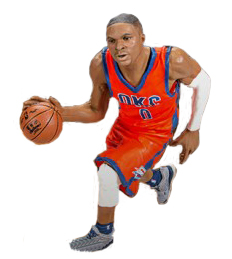 Variant: blue jersey (500-1,000)
Previous Figures: 2012-13 NBA 21
Comments? Questions? Contact Ryan Cracknell on Twitter @tradercracks.