2015 Upper Deck Ant-Man Trading Cards Info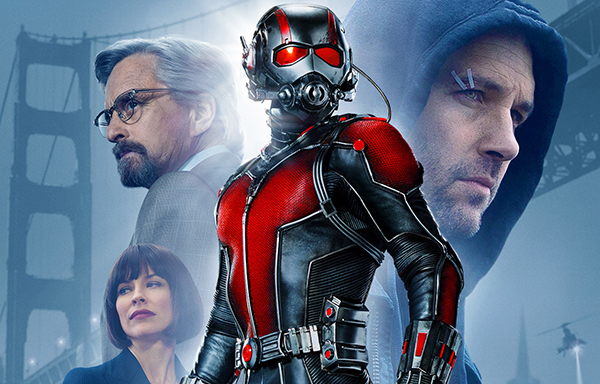 By Ryan Cracknell | Hobby Editor
Let's get the puns out of the way — Ant-Man wasn't the biggest of the recent Marvel movies. Some box office analysts are saying it came up short and got squashed in the shadows of other summer blockbusters. But even when you're a smaller Marvel film, you're still bigger than your average multiplex screen filler. 2015 Upper Deck Ant-Man trading cards capture the film in much the same spirit as their other movie sets tackling the Marvel Cinematic Universe.
Boxes come with a pair of memorabilia cards along with either an autograph or a sketch card.
Base Set
The 90-card set captures highlights from the film. It breaks down story elements, leaving the deeper details and background info for the basic insert sets.
2015 Upper Deck Ant-Man base cards have just one parallel. Bronze Ant Foil cards are inserted at a rate of 1:10 packs (two per box).
Autographs
It's an Upper Deck set based on a Marvel movie. So who has autographs?
The company has a strong track record of landing solid signatures for these sets, even if it might not be the lead stars. That's the case here. Although Paul Rudd (Ant-Man/Scott Lang) and Michael Douglas (Dr. Hank Pym) are absent, Evangeline Lilly (Hope van Dyne) is in the set. It's her first autograph since Inkworks released LOST Season 1 in 2005. Lilly is joined on the Actor Autographs checklist by Corey Stoll (Darren Cross/Yellowjacket), Michael Pena (Luis), Wood Harris (Gale) and Rod Hallett (Hydra Buyer). All of the signers have two different cards except Lilly who has just one.
Six Dual Actor Autographs feature different combinations of the same five actors. Each is limited to ten copies each. A pair of Double-Sided Quad Autographs have print runs of four copies.
Lilly, Stoll and Pena each have Autographed Memorabilia cards (ten copies each) and are paired up on three different Dual Autographed Memorabilia cards (five copies each).
It's not just actors who have signed cards in 2015 Upper Deck Ant-Man. Some of the creators who have been connected with the character in comics lend their signatures to the set as well. The product has ten Comic Covers Dual Autographs. Stan Lee, Mark Waid and Tim Seeley are among the signers.
Memorabilia Cards
The two-per-box Memorabilia cards cover a broad mix of characters. And they're not all single-swatch cards, either. In fact, going by the size of the checklist, there are just as many Triple Character Memorabilia cards as there are Single Character. Both have 16 cards. The biggest assortment comes with the Double Character Memorabilia cards, which has 24 cards.
Memorabilia cards cover all of the movie's lead characters, including Ant-Man and Dr. Pym who don't have autographs.
Sketch Cards
More than 100 artists contributed to the release. Not only does this mean plenty of different styles, but it's likely that most artists didn't do a lot of cards in the first place.
As with other Marvel movie sets from Upper Deck, sketch cards center on the comics rather than the film. As a result, some cards include popular characters who might not have any connection to the movie.
Inserts
With either a parallel or insert in every pack, there are lots of non-base cards in every box. Several basic insert sets go deeper into the making of the film and the character's history in comics. These include Behind the Lens (16 cards), The Professionals (ten cards), Movie Posters (two cards), Ant Construction (seven cards), Bite Sized Team-Ups (ten cards) and Ant Heritage (ten cards).
2015 Upper Deck Ant-Man trading cards at a glance:
Packs per box: 20
Cards per pack: 5
Boxes per case: 12
Set size: 90 cards
Release date: September 16, 2015
What to expect in a hobby box:
Memorabilia Cards – 2
Autographs or Sketch Cards – 1
Bronze Foil Parallels – 2