2015 Topps Update Series Baseball checklist released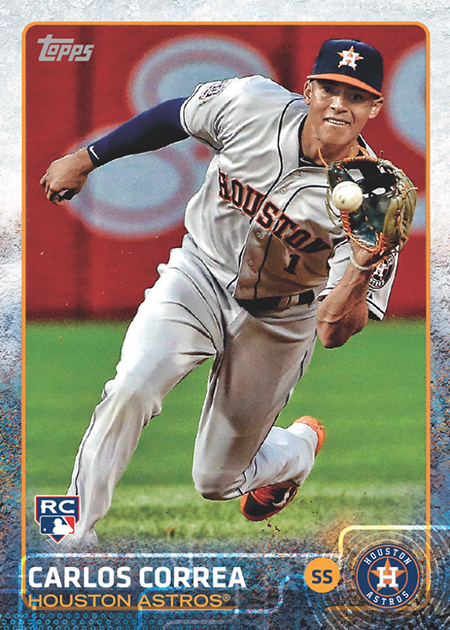 By Ryan Cracknell | Hobby Editor
Traditionally, Topps' final flagship baseball set centers around rookies and veterans in new places. With the release of the 2015 Topps Update Series Baseball checklist, that's still true.
That being said, many will likely notice some notable omissions that are likely being held to bolster 2016 products across the board rather than limiting them to a handful of late releases.
Carlos Correa, Francisco Lindor, Byron Buxton, Joey Gallo, Addison Russell, Carlos Rodon and Noah Syndergaard are among the players to have rookie cards in the product. Collectors can finally rip packs and find cards of Matt Duffy in a San Francisco Giants uniform. Kris Bryant is also on the checklist, although he was in Series 2.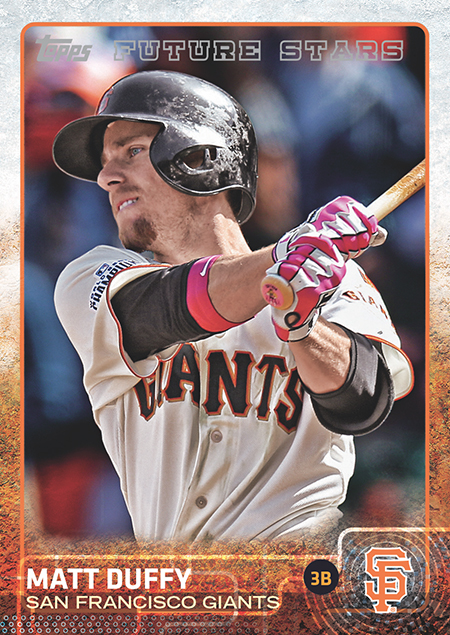 Sticking with the theme of bigger base sets started in Series 1 and Series 2, 2015 Topps Update Series Baseball has 400 cards. Subsets focusing on young players include Future Stars, Rookie Combos and Rookie Debuts.
Although far from a rookie, this is the first flagship release since 2012 to include a base card of Ichiro.
Kyle Schwarber, Miguel Sano, Corey Seager, Michael Conforto, Aaron Nola and Greg Bird all did not make the cut. Traditionally, there is some carry over for players who debut later in the season (think August and September) due to lead times required to build checklists and put sets together. However, Schwarber debuted on June 16 and Sano on July 2.
For whatever reason, it looks like we'll have to wait a few more months for their rookie cards. On the plus side, for some, that will mean a stronger 2016 Topps Series 1 Baseball checklist and make them available for lots of rookie cards over the course of next season.
Want to find out exactly what the 2015 Topps Update Series Baseball checklist consists of (barring any unannounced surprises)? Here's a PDF of the checklist released by Topps.