2015 Topps Star Wars Journey to the Force Awakens retail exclusives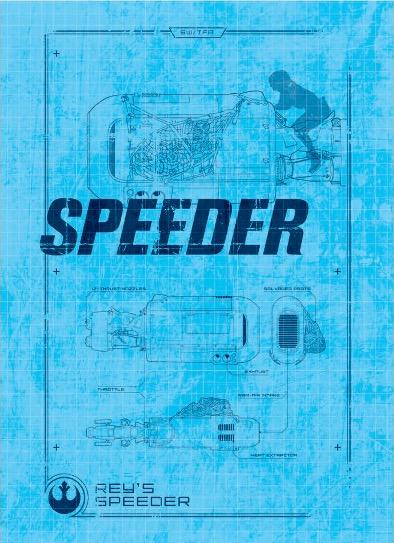 By Ryan Cracknell | Hobby Editor
Fill up the gas tank because the 2015 Topps Star Wars Journey to the Force Awakens retail exclusives are going to have you driving all over the city — and possibly even to the next one over.
Exclusives are nothing new in trading card products, especially when it comes to major releases. Flagship baseball and football releases from Topps often have parallels and inserts for a couple of different retailer. Panini Prizm not only gives exclusives to certain stores, but even within that, the exclusives vary by the type of pack or box. Even hobby boxes get lots of exclusives, often in the form of premium content like autographs and rarer memorabilia cards.
But when it comes to entertainment releases, exclusives are often limited. Not so with the 2015 Topps Star Wars Journey to the Force Awakens. The product has four different insert sets that are retail exclusives. Not only that, but each is limited to one specific chain. Walmart, Target, Toys "R" Us and even Walgreens all have their own packs, each boasting cards that aren't available anywhere else.
If you choose to start your trip out at Target, that's where you'll find Choose Your Destiny inserts. Based on a design that reminiscent of the original 1980 Topps Empire Strikes Back set. Nine cards make up the set.
Classic Captions is an eight-card set that can only be found in Walgreens packs. It boasts a look similar to that of the original 1977 Topps Star Wars release.
Walmart has Family Legacies, a nine-card set that traces the various relational trees that have sprouted and connected the Star Wars universe.
The final stop on the 2015 Topps Star Wars Journey to the Force Awakens retail road trip is Toys "R" Us. That's where you'll find Weapons/Tech Blueprints. This is the only one of the four retail exclusives that isn't based on a design from original 1970s and '80s sets.
2015 Topps Star Wars Journey to the Force Awakens Retail Exclusives Checklist
Choose Your Destiny – Target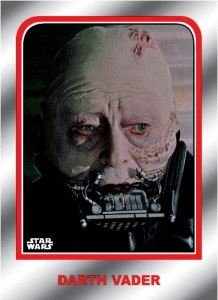 CD-1 Han Solo
CD-2 Luke Skywalker
CD-3 Princess Leia
CD-4 Darth Vader
CD-5 Lando Clarissian
CD-6 Boba Fett
CD-7 R2-D2
CD-8 Chewbacca
CD-9 Ben (Obi-Wan) Kenobi
Classic Captions – Walgreens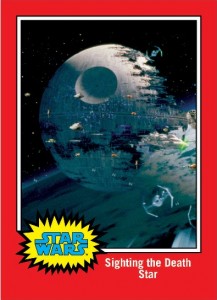 CC-1 The Millennium Falcon
CC-2 Princess Leia Organa
CC-3 The Young Star Warrior
CC-4 Sighting the Death Star
CC-5 The Dark Lord of the Sith
CC-6 Stormtroopers Attack!
CC-7 The Lightsaber
CC-8 May the Force Be with You
Family Legacy – Walmart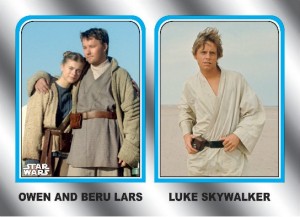 FL-1 Boba Fett & Jango Fett
FL-2 Anakin Skywalker & Luke Skywalker
FL-3 Padme Amidala & Leia Organa
FL-4 Owen and Beru & Luke Skywalker
FL-5 Bail Organa & Leia Organa
FL-6 Cliegg Lars & Owen Lars
FL-7 Darth Maul & Davage Oppress
FL-8 Satine Kryze & Bo-Katan Kryze
FL-9 Jabba the Hutt & Rotta the Hutt
Weapons/Tech Blueprints – Toys "R" Us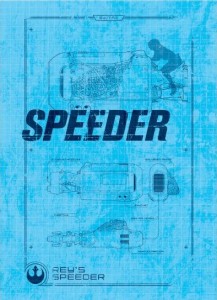 BP-1 BB-8
BP-2 Rey's Speeder
BP-3 Millennium Falcon
BP-4 X-Wing Fighter
BP-5 TIE Fighter (Black Squadron)
BP-6 TIE Fighter (Special Forces)
BP-7 Star Destroyer Finalizer
BP-8 Kylo Ren's Command Shuttle