2015 Topps Star Wars Journey to the Force Awakens Patch Cards Gallery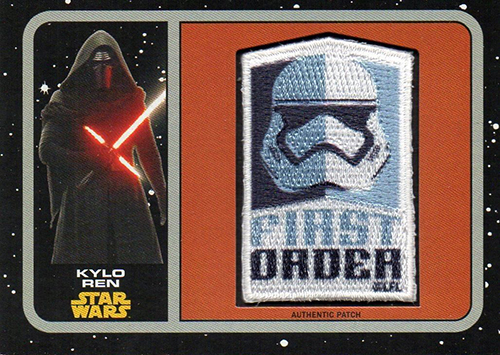 By Ryan Cracknell | Hobby Editor
Even if you're going out of your way to avoid possible spoilers, you've likely encountered more than a few details about Star Wars: Journey to the Force Awakens just in your day-to-day travels. Toy aisles, Internet headlines, even bottles of faux coffee creamer have started showcasing the characters and little tidbits from the film. And while the first set of trading cards to focus largely on the movie, don't have any autographs or sketch cards of new characters, Rey, Kylo Ren and some of the other key players aren't without any premium-style inserts.
They might not be on the same level hit-wise, but the 2015 Topps Star Wars Journey to the Force Awakens Patch cards are a step above the product's base cards and regular inserts.
The patch cards can be found in a couple of different places. Retail blasters, which come with ten packs of cards, are probably the easiest way. Each has one of the inserts. They're also grouped together with autographs, sketch cards and printing plates as a hit in hobby boxes. And while they're common in hobby boxes as one of the hits, that might not always be the case.
The set has a total of 20 cards. All have characters (and one vehicle) from The Force Awakens, although not all of them are entirely new. The original trilogy's Chewbacca, R2-D2 and C-3PO, all of whom are returning, are on the checklist.
Cards don't offer up much information as they're focused primarily on the characters. They're on one side with the patch on the other. Several characters have multiple cards but they're all different photos. That said, some characters appear on different cards with the same patch.
Traditionally, manufactured patch cards don't have the same secondary market appeal as autographs but they do have their fans. Many see them as a step up from basic inserts, particularly those that don't do much in the way of using different technology. Basically, these types of cards don't usually bring big prices unless there are some significant short prints, which also has its pros and cons. None of the patch cards from 2015 Topps Star Wars Journey to the Force Awakens look to be any rarer than the others. And if there are short prints, it doesn't appear to be major.
2015 Topps Star Wars Journey to the Force Awakens Patch Cards Gallery
P-1 Kylo Ren – First Order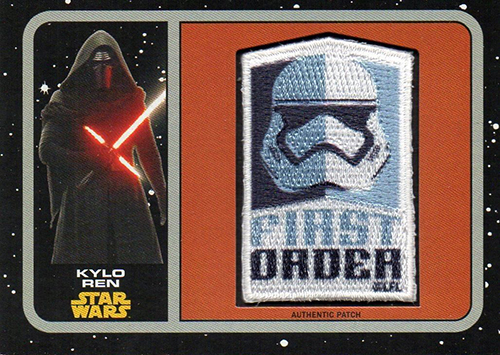 P-2 Stormtrooper – First Order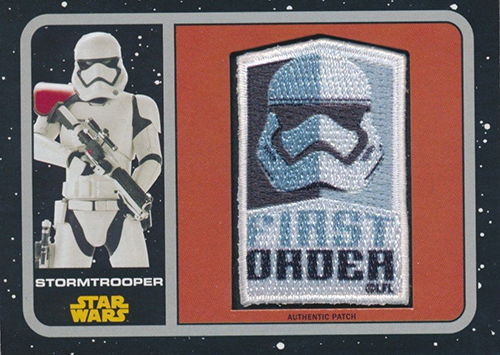 P-3 Captain Phasma – First Order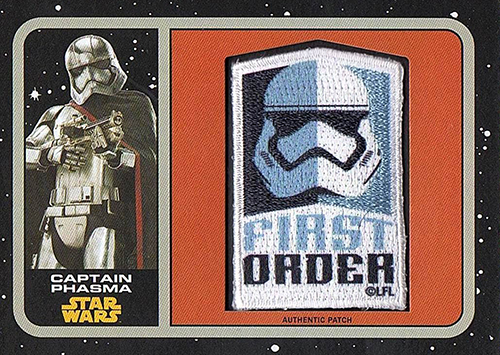 P-4 C-3PO – Join the Resistance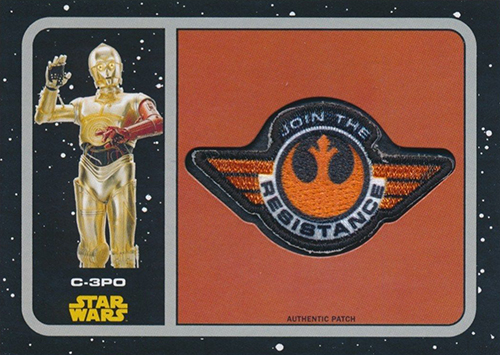 P-5 Chewbacca – Millennium Falcon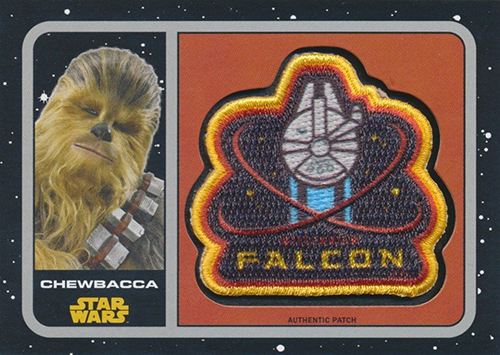 P-6 Rey – Millennium Falcon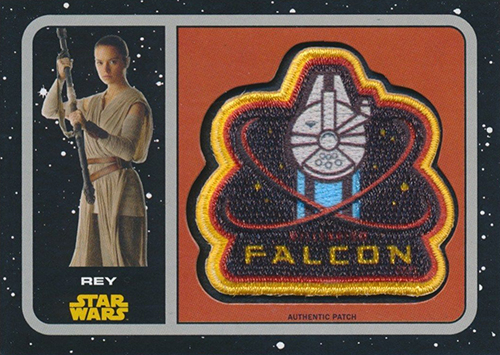 P-7 Poe Dameron – X-Wing Fighter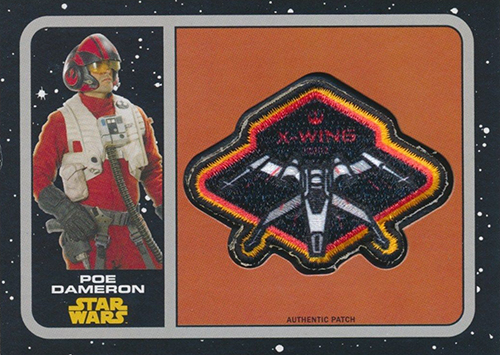 P-8 R2-D2 – X-Wing Fighter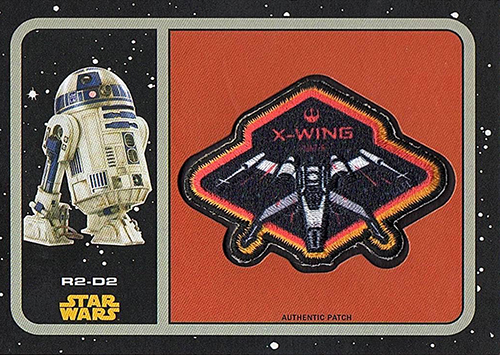 P-9 BB-8 – X-Wing Fighter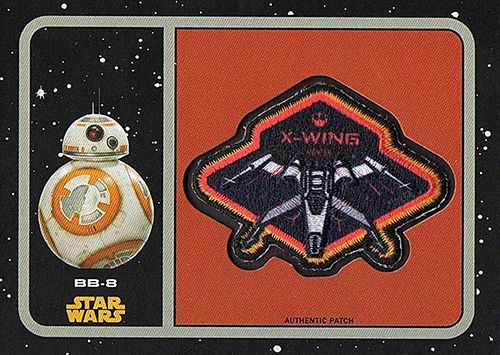 P-10 TIE Fighter Pilot – TIE Fighter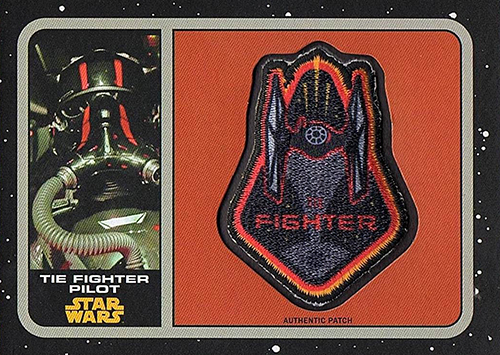 P-11 Kylo Ren – TIE Fighter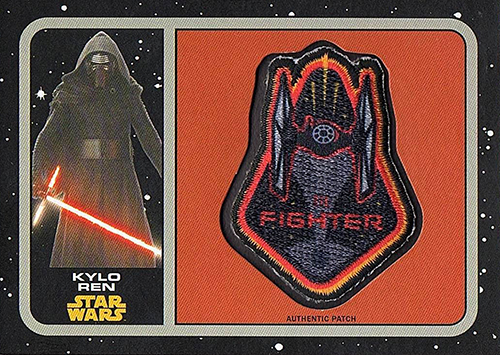 P-12 TIE Fighter – TIE Fighter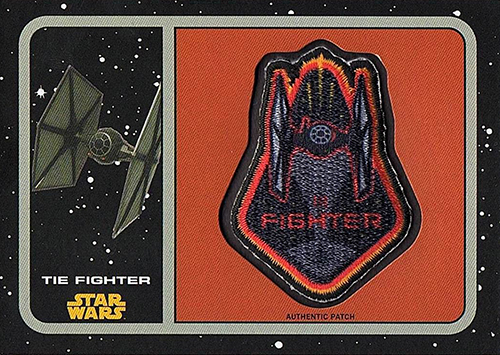 P-13 Chewbacca – Chewbacca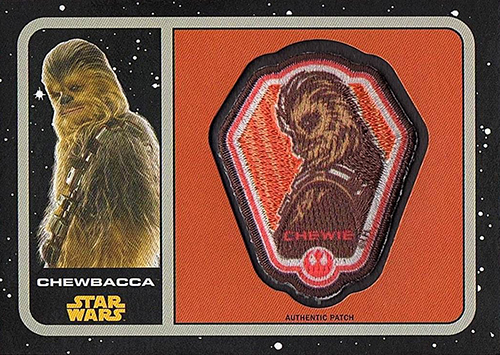 P-14 Chewbacca – Chewbacca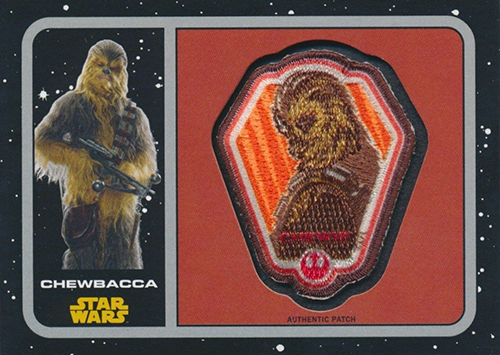 P-15 Rey – Rey's Speeder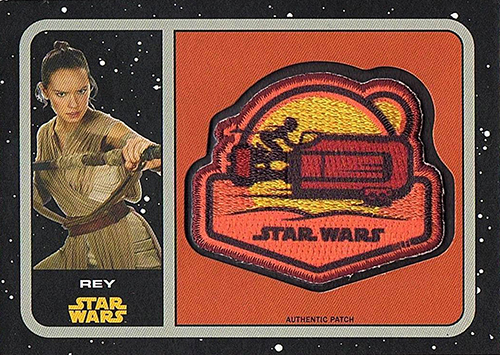 P-16 Rey – Rey's Speeder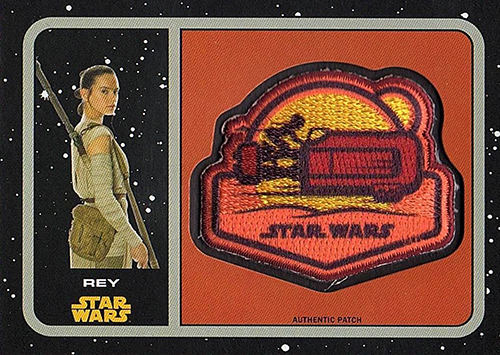 P-17 Rey – Rey's Speeder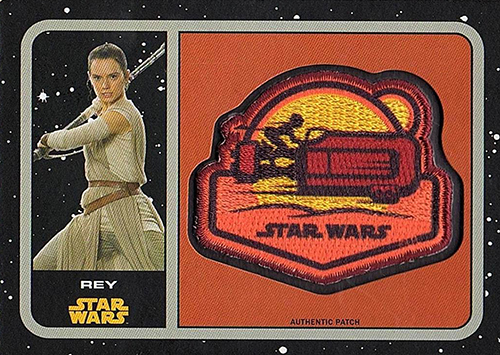 P-18 BB-8 – BB-8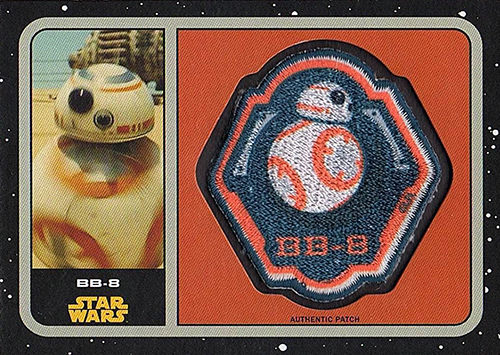 P-19 Poe Dameron – Join the Resistance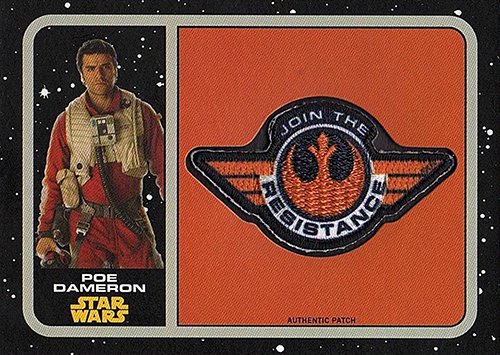 P-20 R2-D2 – Join the Resistance