2015 Topps Football Oversized Red sets come with legend autograph, big price tag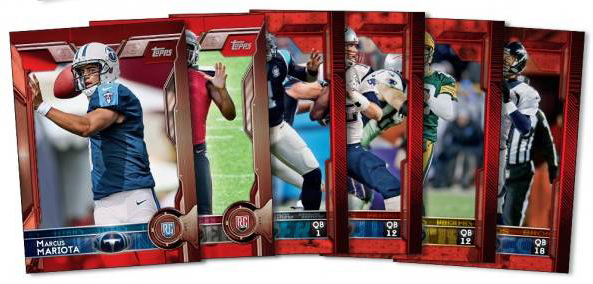 By Ryan Cracknell | Hobby Editor
There's another 2015 Topps Football factory set. This time it's bigger, very limited and comes with an autograph from a Hall of Famer. And just like the dimensions, it comes with a hefty price tag as well.
Available only on the company's website, 2015 Topps Football Oversized Red sets are limited to 25 copies. All 500 cards in the main set are included. They measure 5″ by 7″ and have colored borders. Each card is also serial-numbered.
Along with each set comes an oversized autograph numbered to 5. The signers are Brett Favre, Emmitt Smith, Jerry Rice, John Elway and Dan Marino. These are jumbo versions of the Topps 60th Anniversary inserts. Signatures come on stickers.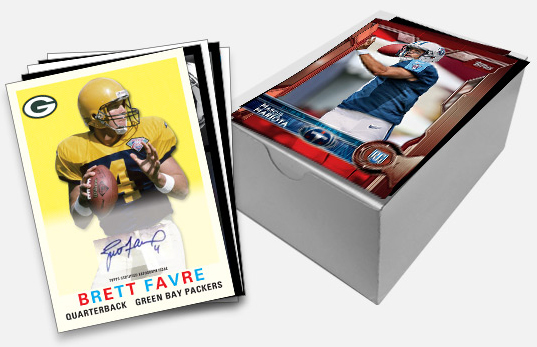 2015 Topps Football Oversized Red sets cost $1,999.99.
Online-exclusive 2015 Topps Football Factory sets have also been done with Super Bowl and Anniversary themes.