2015 Topps Chrome Kris Bryant Superfractor Autograph Sells for $11,100
The 2015 Topps Chrome Kris Bryant Superfractor Autograph topped $11,000 on eBay on August 20. And while a five-figure sale for a three-year-old card is a big deal, it's actually significantly less than what it sold for just over a year ago.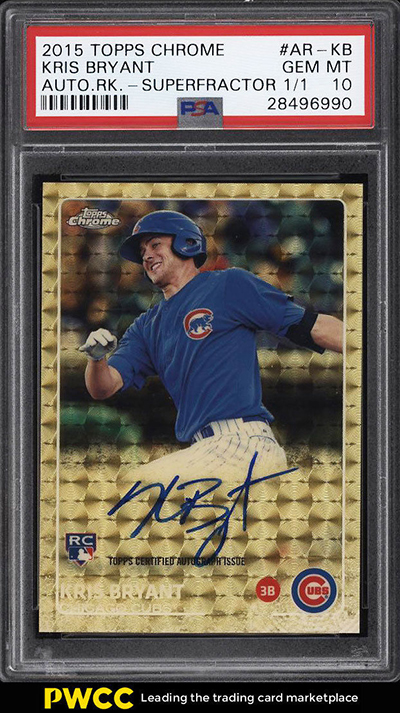 The final price on the latest sale was $11,100. It came through PWCC, a consignment company.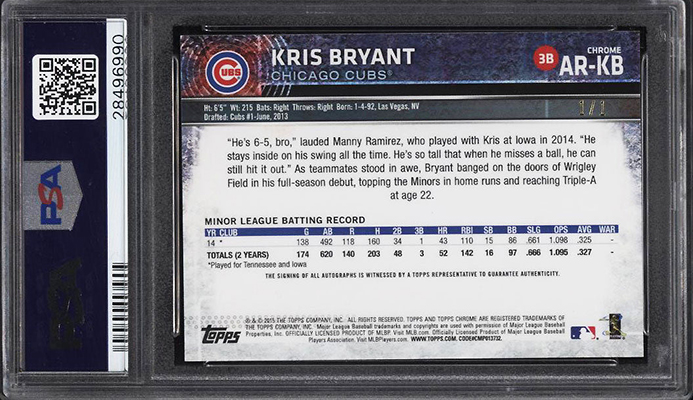 The one-of-one from Bryant's rookie season has been graded a PSA 10. The final price was reached after 49 total bids from 34 different bidders. The auction ran for ten days.
The card previously sold for $15,000 on July 29, 2017, also on eBay. At the time, the card wasn't graded.
Currently, Kris Bryant has more than 100 different Superfractors dating back to 2013. This has to rank as one of the more notable ones outside of his 2013 Bowman Chrome Draft and 2014 Bowman Chrome autographs. The 2013 Bowman Chrome Draft cards were actually released in 2014.