2015 Panini Prizm Football parallel rainbow has new patterns, fewer exclusives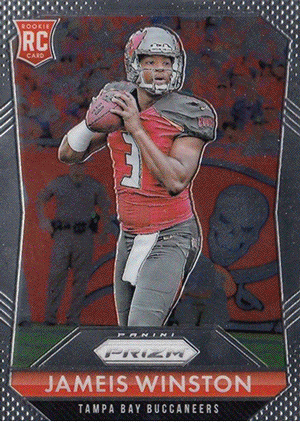 By Ryan Cracknell | Hobby Editor
Chase the 2015 Panini Prizm Football rainbow and you're going to find some gold. And some tye-dye. And you better not forget the mojo. Just like any modern chromium-based set, there's a ton of color. But something that Panini continues to emphasize on top of strictly colors is a mix of patterns for several of them.
And as strange as it sounds when there are more than a dozen parallels for each of the base cards, you should have an easier time keeping track of them as there are fewer exclusives this year.
The actual number of Prizms is down for 2015. This year there are 15, which is down from 18 in 2014.
Each 2015 Panini Prizm Football hobby box has a lot of variety, though. They come with 12 Prizms including a Red, a Blue and a Green.
Making things simpler is the lack of exclusive. In previous years, you'd have to buy certain types of packs at certain stores in order to have a chance at some of the Prizms. They might not have been rare overall, but if you don't live in a major area, you'd probably have to resort to the secondary market just to sample them.
2015 Panini Prizm Football has just two exclusives outside of hobby boxes for its base parallels. Violet Prizms are only in Hobby Jumbo packs and boxes. Red, White and Blue are only available in retail multi-packs.
As far as patterns go, there are three new designs this year — at least they're new to the main Prizm Football line. Green Crystals are similar to the Cracked Ice parallels found in a lot of other Panini products. Mojo Red has background etching that has been seen in other Prizm sets. Its history goes back even further when it was used in Flair Showcase products in the late 1990s. Finally, there's the new Gold Vinyl Prizms. Numbered to 5, they have the same circular background as Topps Superfractors, their trademark one-of-one.
After the product released, Panini launched White Sparkle Prizms as an exclusive to their Panini Rewards program.
If you want to know the difference between a Blue and a Blue Wave Prizm or Red and Red Mojo, here's a gallery of all the 2015 Panini Prizm Football Prizm parallels (except Red, White and Blue, which don't appear to be out yet).
2015 Panini Prizm Football Rainbow
Base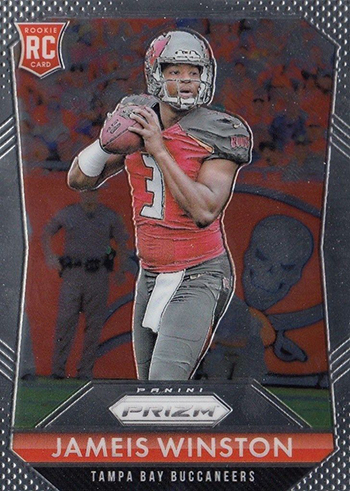 Prizm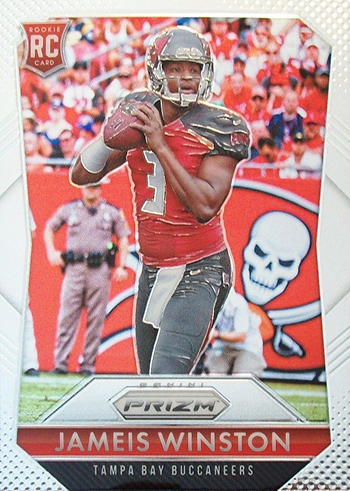 Black Pulsar 1/1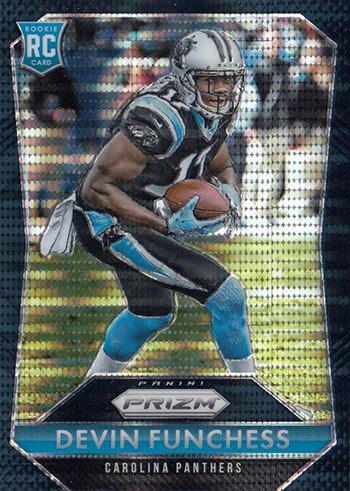 Blue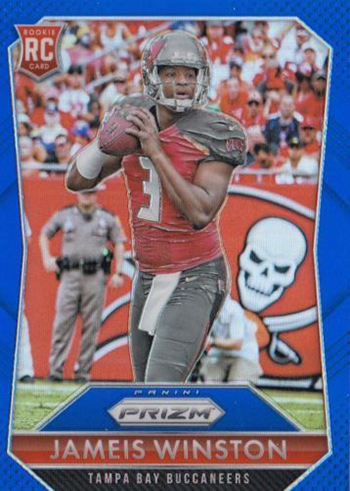 Blue Wave /150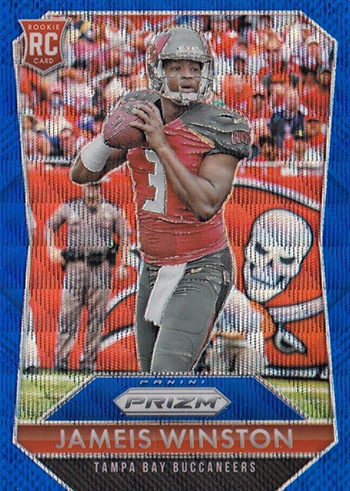 Gold /10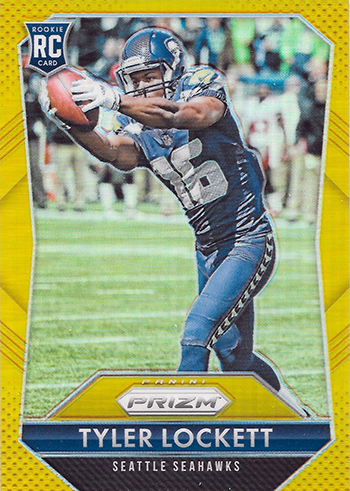 Gold Vinyl /5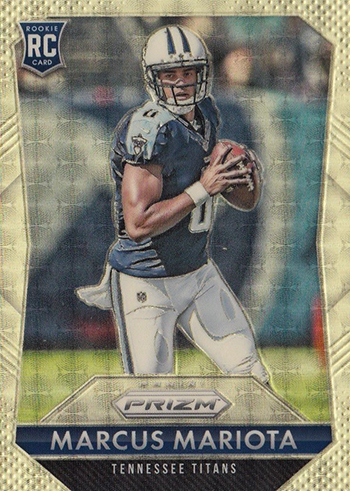 Green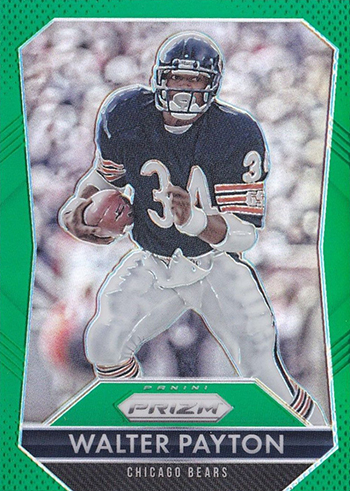 Green Crystals (Cracked Ice) /75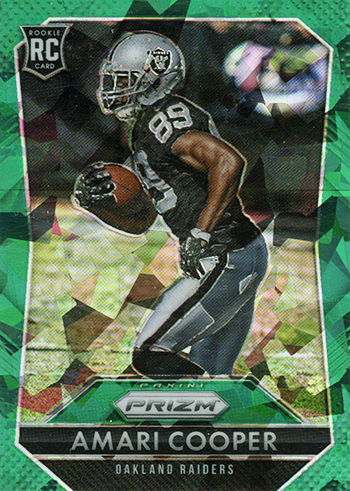 Red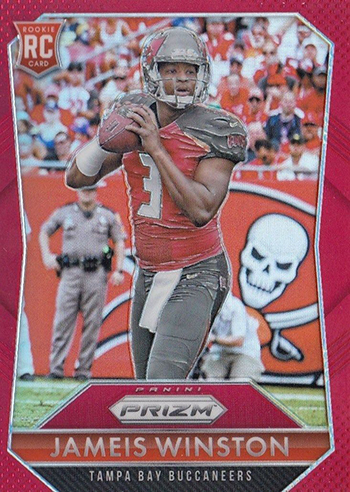 Mojo Red /99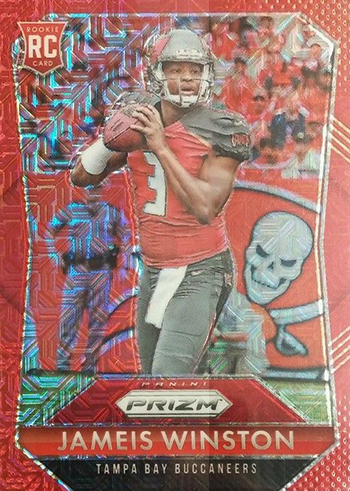 Red, White and Blue – Retail Multi-Packs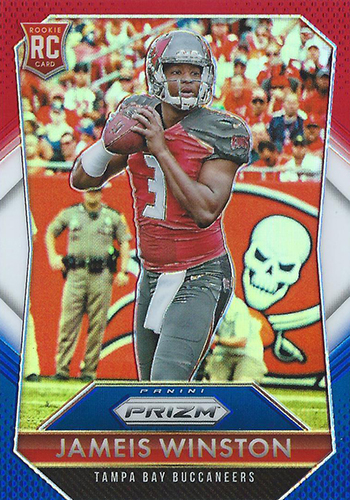 Tie-Dyed /25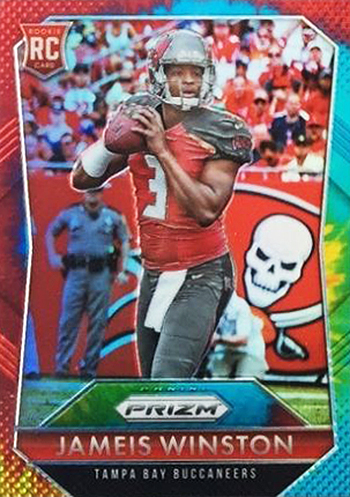 Violet – Jumbo Only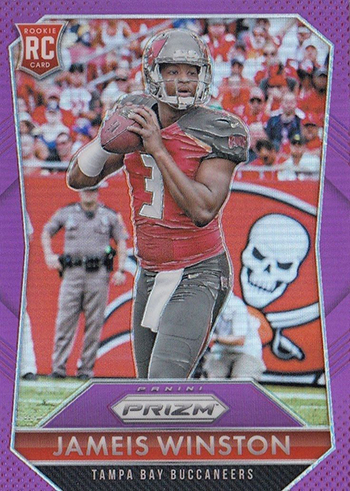 Violet Mosaic /50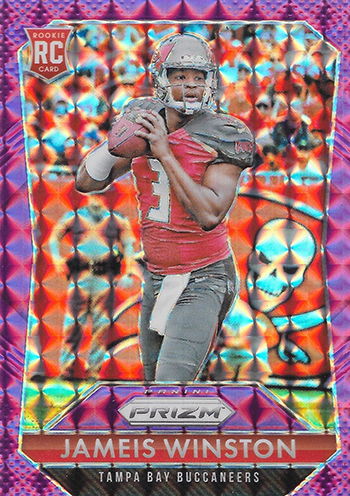 White Sparkle – Panini Rewards Exclusive