2015 Force of Will World Championships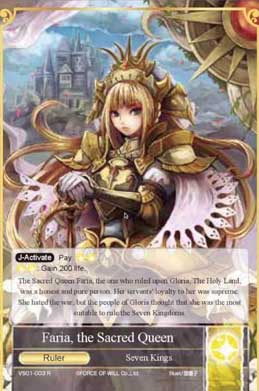 By Ian McDaries | Guest Commentary
Over the last few days, this radical and exciting new trading card game has been hosting their very first world championship tournament in Japan! Force of Will was released in North America earlier this year and it has become a huge success. Over the weekend, 24 members of Team USA traveled to Tokyo to participate in the tournament. Today is the final round as Team USA squares off against Italy.
The tournament format was based strictly on the new Alice Cluster set: The Seven Kings of the Lands which will be released this Friday September 25. The set features many new powerful cards including Blazer Gill Rabus, who had a massive showing of more than half the tournament players piloting him in their decks.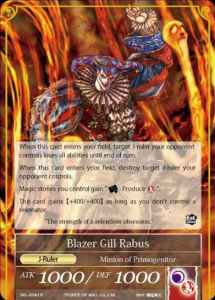 Be sure to check out the live stream and cheer on Team USA.  The finals can be viewed tonight at 10 PM Eastern Time at http://www.twitch.tv/fowtcgjapan.
For more information about Force of Will (including checklists and full price guide), look for the 2016 Beckett Gaming Almanac which will be released in late October and check out our online price guide.