2015-16 Upper Deck Young Guns Gallery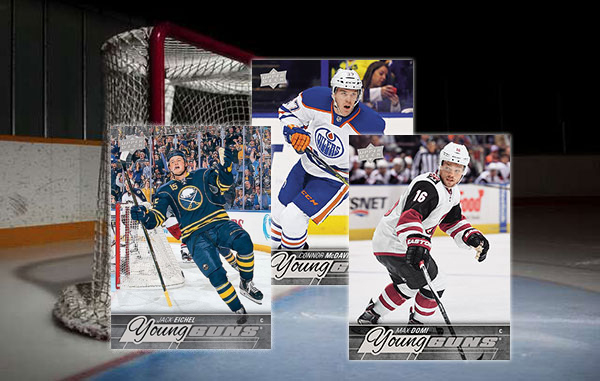 By Ryan Cracknell | Hobby Editor
When 2015-16 Upper Deck Series 1 Hockey another batch of Young Guns rookie cards arrived. Another 50 came with Series 2. Even in the slowest of seasons, these are, traditionally, some of the most popular rookies of the season.
This isn't the slowest of seasons and the 2015-16 Upper Deck Young Guns are anything but average.
Although Connor McDavid is getting a lot of attention and driving lots of sales, the depth goes beyond just the Oilers super-rookie.
Jack Eichel, Max Domi, Dylan Larkin and Artemi Panarin are some of the other 2015-16 Upper Deck Young Guns drawing lots of early interest.
Ultimately, though, it comes back to McDavid. Early sales of his Young Guns vault him towards the top of an all-time list for the subset comparable to Sidney Crosby and well ahead of Carey Price and Steven Stamkos.
A total of 49 players have Young Guns in 2015-16 Upper Deck Series 1 Hockey. There's also a checklist with McDavid and Sam Bennett. All are short prints inserted 1:4 hobby packs (six per box). These run #201 to 250. Another 49 plus another checklist are in Series 2 (#451-500).
Here's a gallery and vitals of all of the 2015-16 Upper Deck Young Guns so you can see how your team's represented, players' ages and when they were drafted.
2015-16 Upper Deck Young Guns Gallery
Series 1
201 Connor McDavid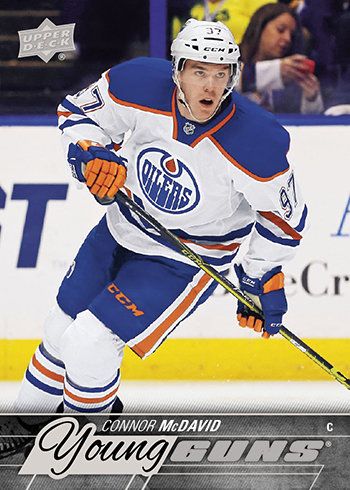 Edmonton Oilers
Drafted: 2015, 1st Round (1st overall)
Born: January 13, 1997
202 Jordan Weal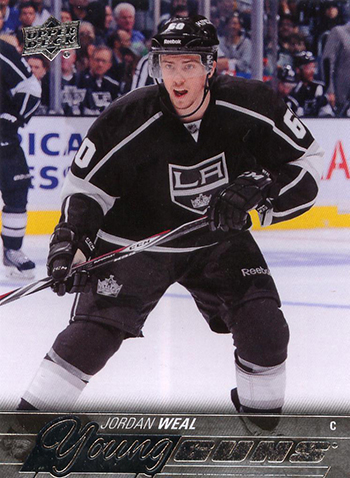 Los Angeles Kings
Drafted: 2010, 3rd round (70th overall)
Born: April 15, 1992
203 Sergei Plotnikov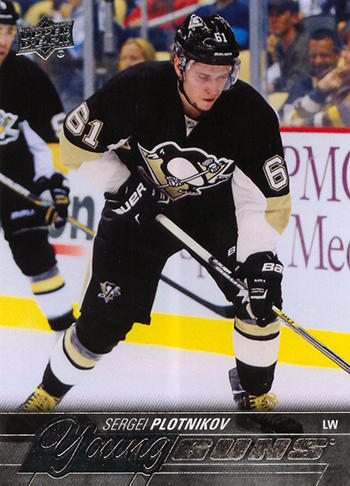 Pittsburgh Penguins
Drafted: n/a
Born: June 3, 1990
204 Max Domi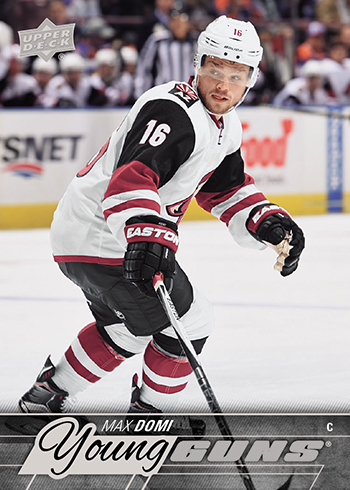 Arizona Coyotes
Drafted: 2013, 1st round (12th overall)
Born: March 2, 1995
205 Andrew Copp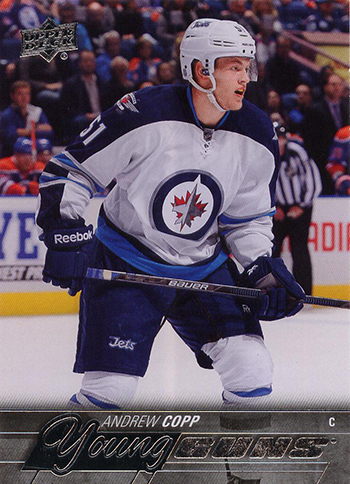 Winnipeg Jets
Drafted: 2013, 4th round (104th overall)
Born: July 8, 1994
206 Mikko Rantanen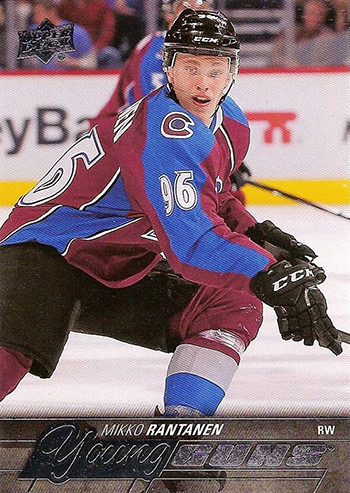 Colorado Avalanche
Drafted: 2015, 1st round (10th overall)
Born: October 29, 1996
207 Joel Edmundson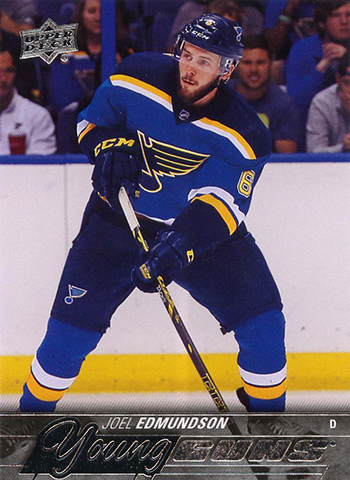 St. Louis Blues
Drafted: 2011, 2nd round (46th overall)
Born: June 28, 1993
208 Kevin Fiala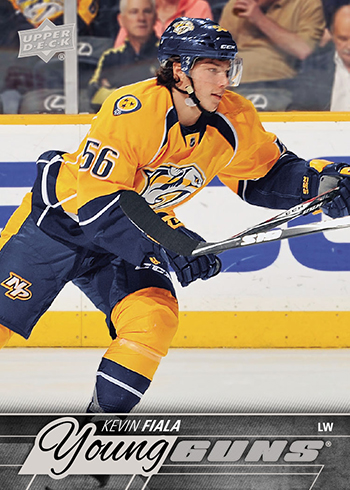 Nashville Predators
Drafted: 2014, 1st round (11th overall)
Born: July 22, 1996
209 Nick Cousins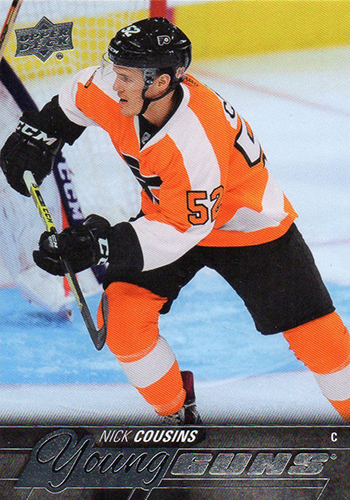 Philadelphia Flyers
Drafted: 2011, 3rd round (68th overall)
Born: July 20, 1993
210 Emile Poirier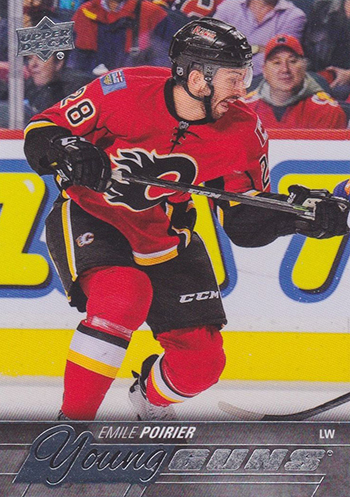 Calgary Flames
Drafted: 2013, 1st round (22nd overall)
Born: December 14, 1994
211 Malcolm Subban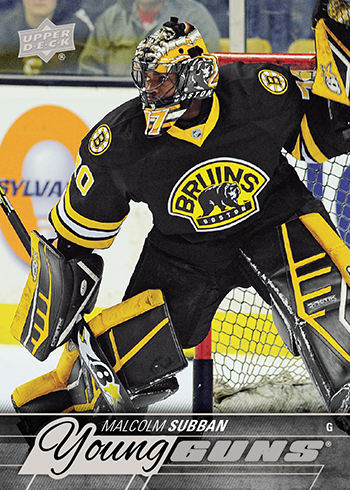 Boston Bruins
Drafted: 2012, 1st round (24th overall)
Born: December 21, 1993
212 Jacob de la Rose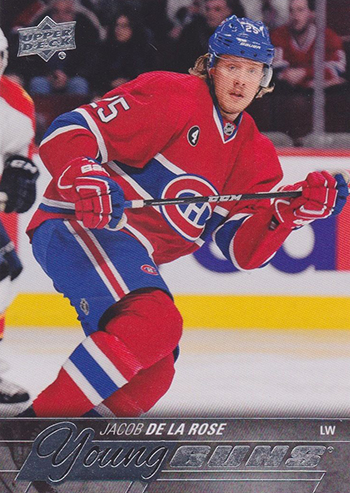 Montreal Canadiens
Drafted: 2013, 2nd round (34th overall)
Born: May 20, 1995
213 Henrik Samuelsson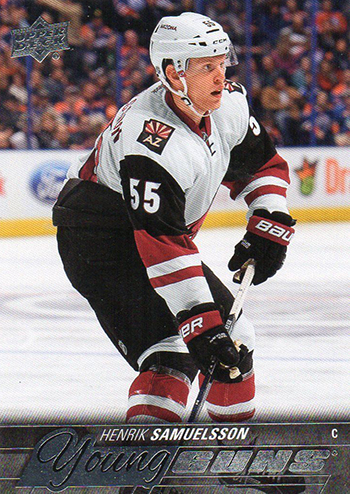 Arizona Coyotes
Drafted: 2012, 1st round (27th overall)
Born: February 7, 1994
214 Connor Hellebuyck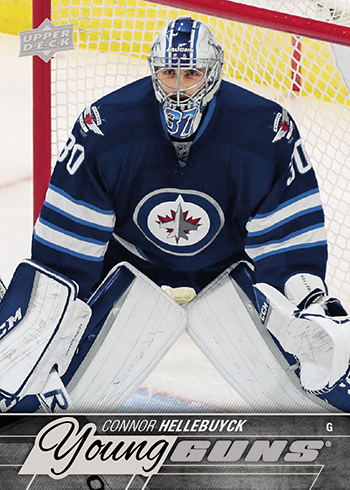 Winnipeg Jets
Drafted: 2012, 5th round (130th overall)
Born: May 19, 1993
215 Matt Puempel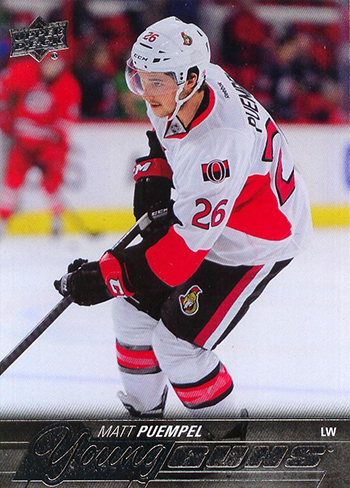 Ottawa Senators
Drafted: 2011, 1st round (24th overall)
Born: January 24, 1993
216 Nick Shore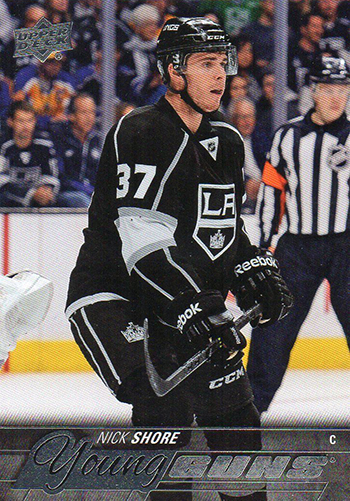 Los Angeles Kings
Drafted: 2011, 3rd round (82nd overall)
Born: September 26, 1992
217 Josh Anderson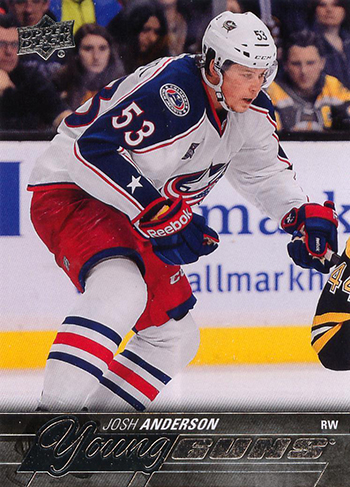 Columbus Blue Jackets
Drafted: 2012, 4th round (95th overall)
Born: May 7, 1994
218 Shane Prince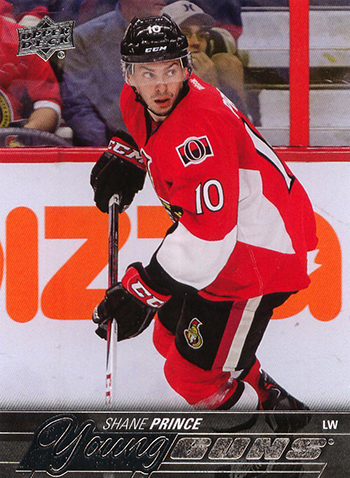 Ottawa Senators
Drafted: 2011, 2nd round (61st overall)
Born: November 16, 1992
219 Jared McCann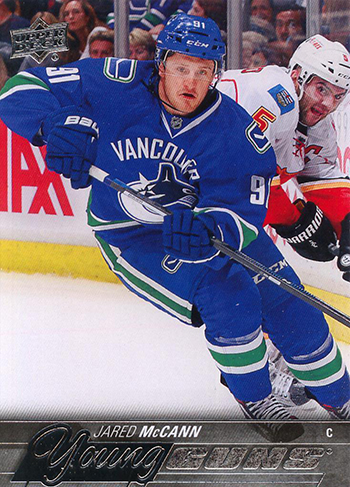 Vancouver Canucks
Drafted: 2014, 1st round (24th overall)
Born: May 31, 1996
220 Stanislav Galiev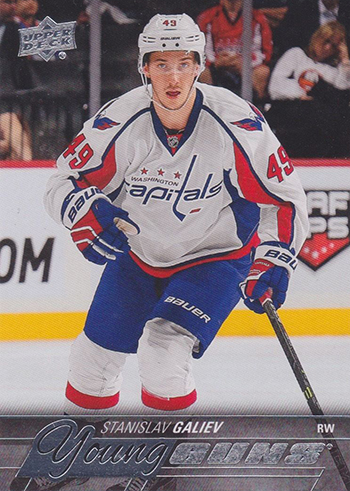 Washington Capitals
Drafted: 2010, 3rd round (86th overall)
Born: January 17, 1992
221 Artemi Panarin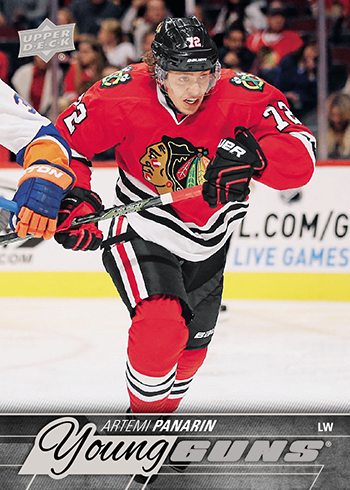 Chicago Blackhawks
Drafted: n/a
Born: October 30, 1991
222 Viktor Arvidsson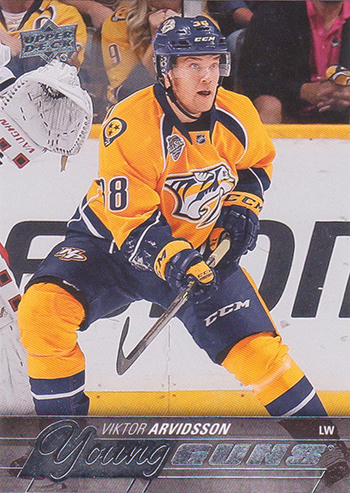 Nashville Predators
Drafted: 2014, 4th round (112th overall)
Born: April 8, 1993
223 Nikolaj Ehlers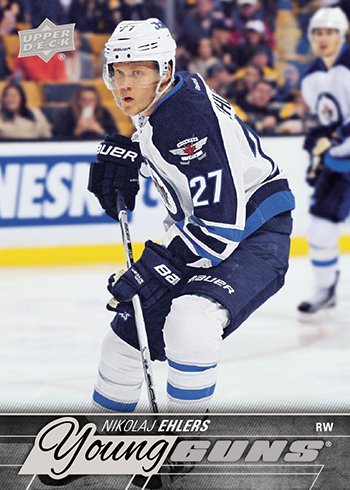 Winnipeg Jets
Drafted: 2014, 1st round (9th overall)
Born: February 14, 1996
224 Slater Koekkoek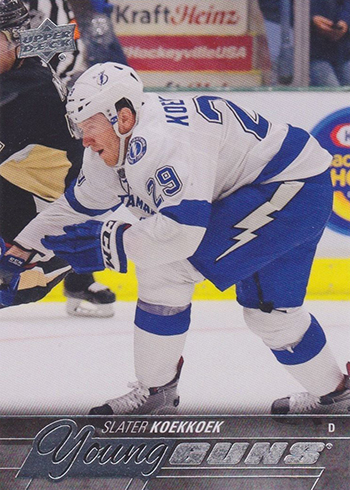 Tampa Bay Lightning
Drafted: 2012, 1st round (10th overall)
Born: February 18, 1994
225 Ronalds Kenins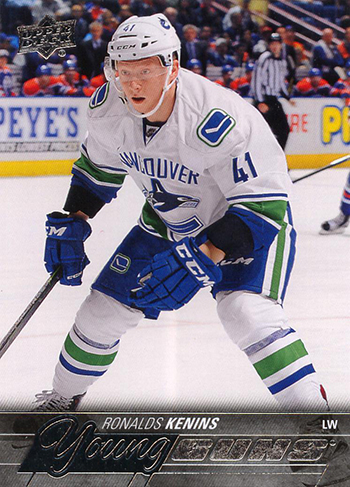 Vancouver Canucks
Drafted: n/a
Born: February 28, 1991
226 Daniel Sprong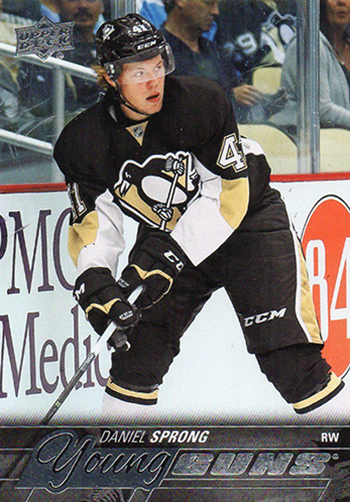 Pittsburgh Penguins
Drafted: 2015, 2nd round (46th overall)
Born: March 17, 1997
227 Nicolas Petan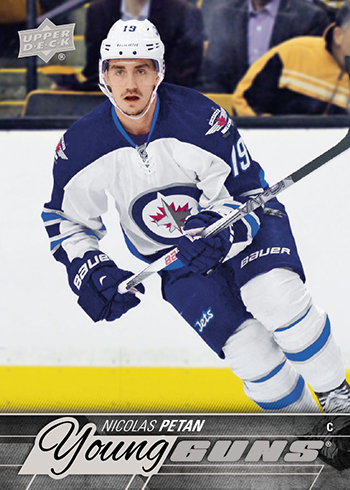 Winnipeg Jets
Drafted: 2013, 2nd round (43rd overall)
Born: March 22, 1995
228 Dylan Larkin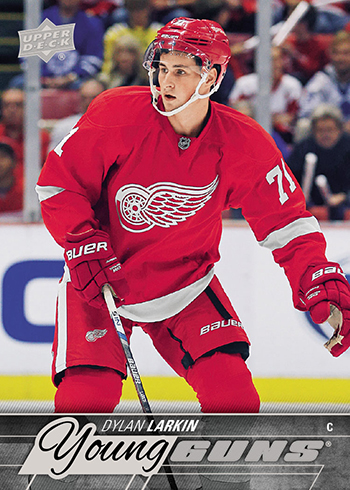 Detroit Red Wings
Drafted: 2014, 1st round (15th overall)
Born: July 30, 1996
229 Robby Fabbri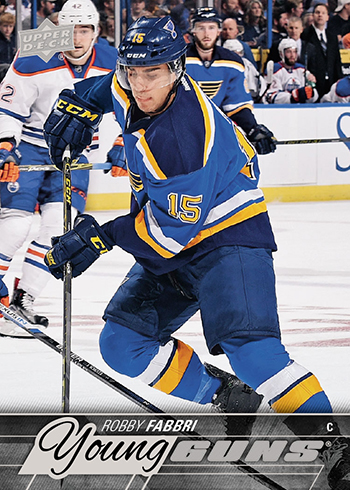 St. Louis Blues
Drafted: 2014, 1st round (21st overall)
Born: January 22, 1996
230 Joonas Donskoi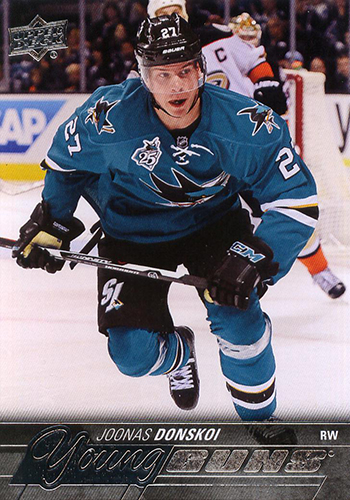 San Jose Sharks
Drafted: 2010, 4th round (99th overall)
Born: April 13, 1992
231 Ben Hutton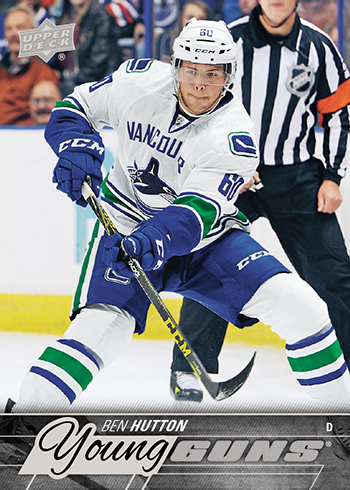 Vancouver Canucks
Drafted: 2012, 5th round (147th overall)
Born: April 20, 1993
232 Sam Bennett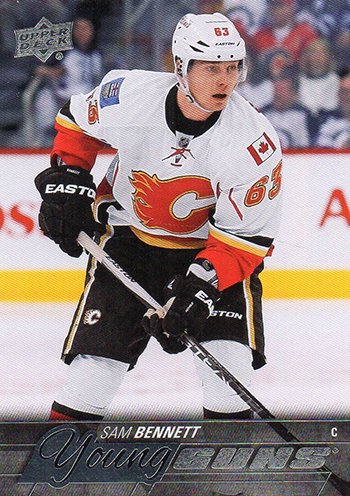 Calgary Flames
Drafted: 2014, 1st round (4th overall)
Born: June 20, 1996
233 Matt O'Connor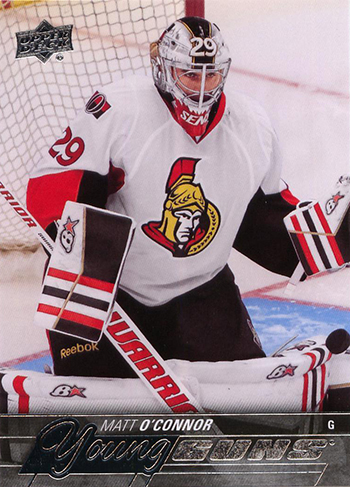 Ottawa Senators
Drafted: n/a
Born: February 14, 1992
234 Oscar Lindberg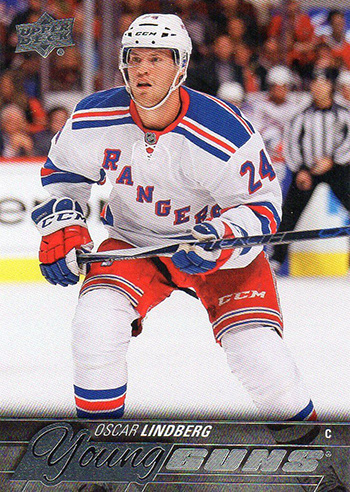 New York Rangers
Drafted: 2010, 2nd round (57th overall)
Born: October 29, 1991
235 Colton Parayko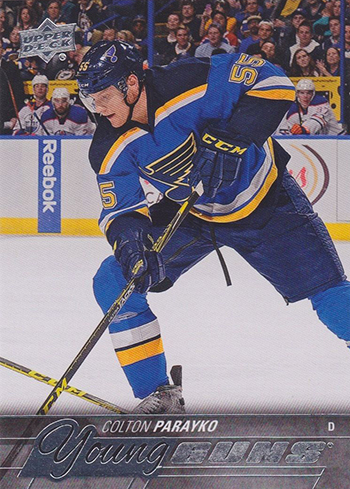 St. Louis Blues
Drafted: 2012, 3rd round (86th overall)
Born: May 12, 1993
236 Stefan Noesen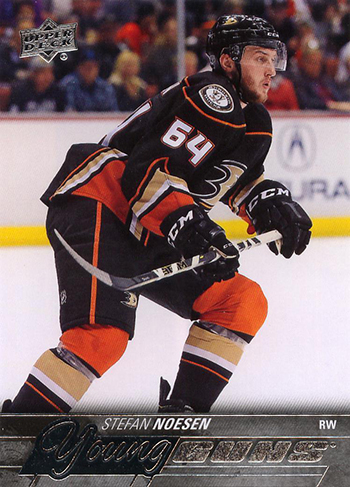 Anaheim Ducks
Drafted: 2011, 1st round (21st overall)
Born: February 12, 1993
237 Anton Slepyshev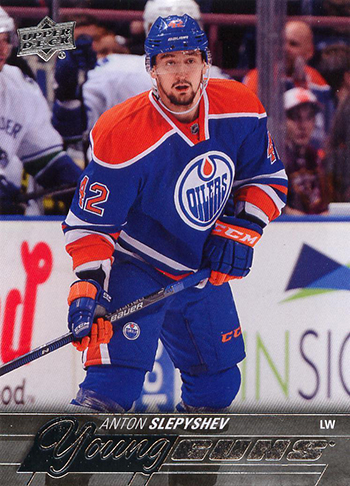 Edmonton Oilers
Drafted: 2013, 3rd round (88th overall)
Born: May 13, 1994
238 Sergei Kalinin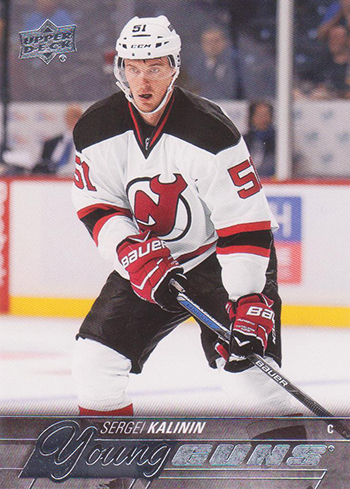 New Jersey Devils
Drafted: n/a
Born: March 17, 1991
239 Mike Condon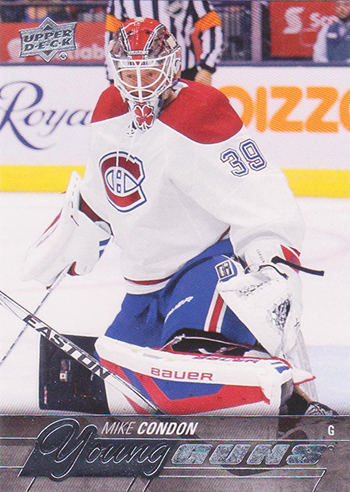 Montreal Canadiens
Drafted: n/a
Born: April 27, 1990
240 Antoine Bibeau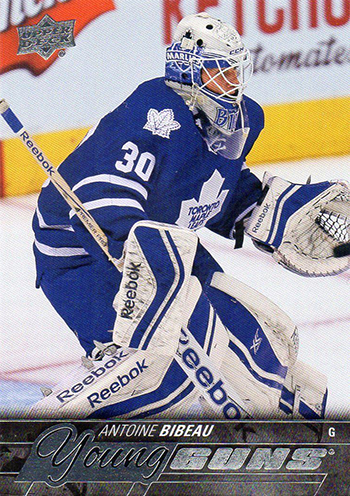 Toronto Maple Leafs
Drafted: 2013, 6th round (172nd overall)
Born: May 1, 1994
241 Kyle Baun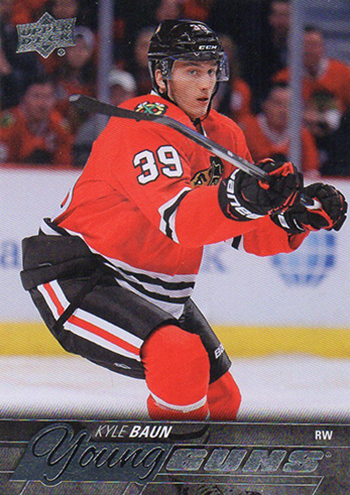 Chicago Blackhawks
Drafted: n/a
Born: May 4, 1992
242 Jean-Francois Berube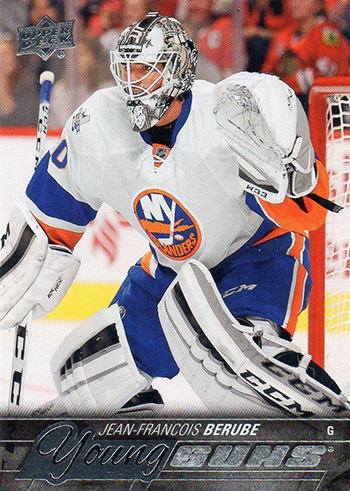 New York Islanders
Drafted: 2009, 4th round (95th overall)
Born: July 13, 1991
243 Joonas Kemppainen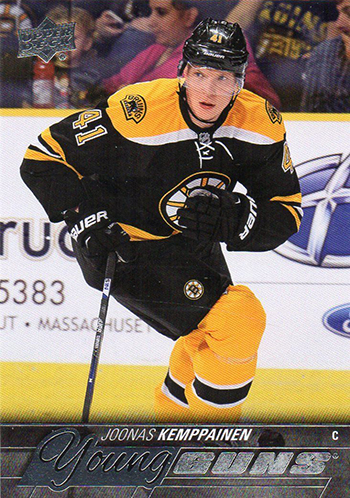 Boston Bruins
Drafted: n/a
Born: April 7, 1988
244 Mattias Janmark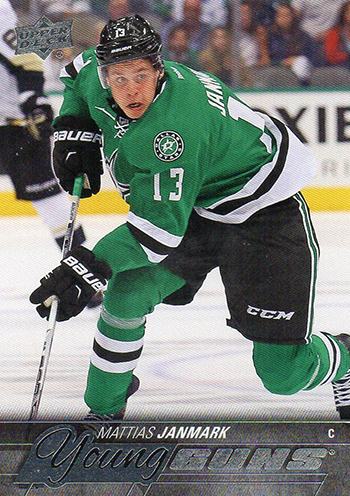 Dallas Stars
Drafted: 2013, 3rd round (79th overall)
Born: December 8, 1992
245 Evgeny Medvedev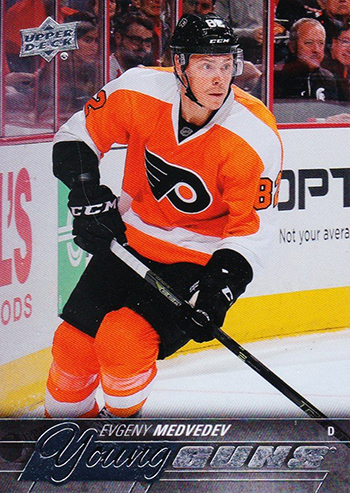 Philadelphia Flyers
Drafted: n/a
Born: August 27, 1982
246 Keegan Lowe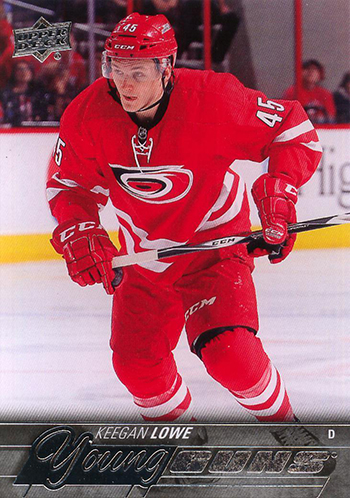 Carolina Hurricanes
Drafted: 2011, 3rd round (73rd overall)
Born: March 29, 1993
247 Colin Miller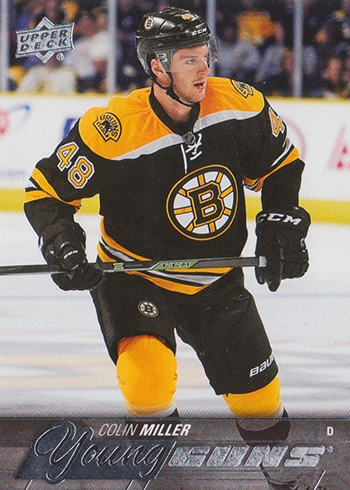 Boston Bruins
Drafted: 2012, 5th round (151st overall)
Born: October 29, 1992
248 Brett Kulak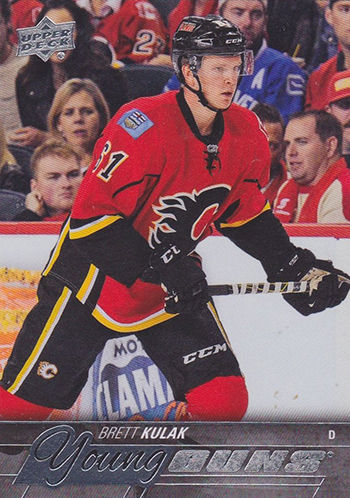 Calgary Flames
Drafted: 2012, 4th round
Born: January 6, 1994
249 Connor Brickley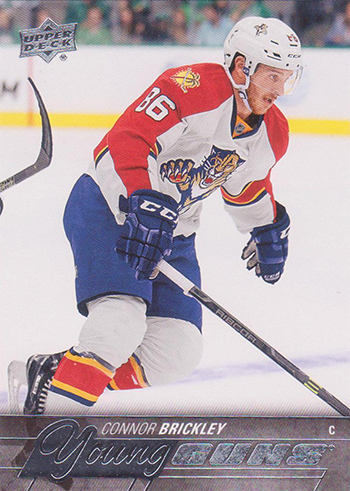 Florida Panthers
Drafted: 2010, 2nd round (50th overall)
Born: February 25, 1992
250 Connor McDavid, Sam Bennett – Checklist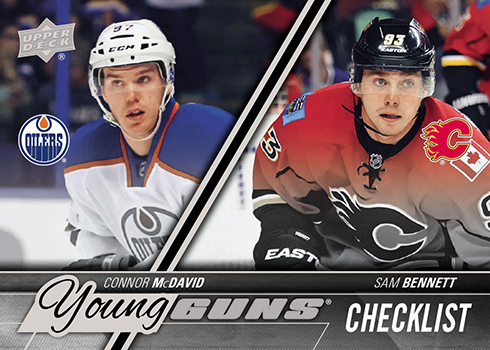 Series 2
451 Jack Eichel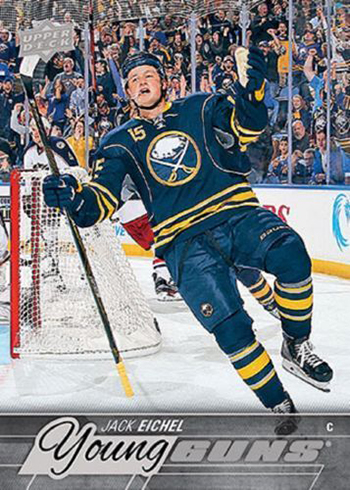 Buffalo Sabres
Drafted: 2015, 1st Round (2nd overall)
Born: October 28, 1996
452 Charles Hudon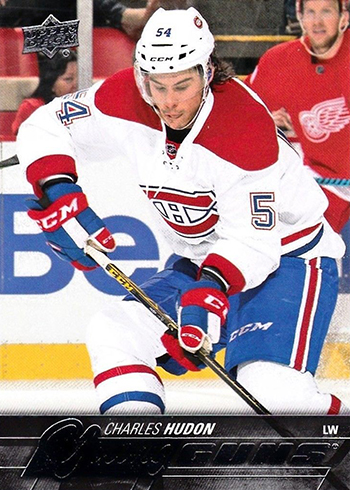 Montreal Canadiens
Drafted: 2012, 5th Round (122nd overall)
Born: June 23, 1994
453 Nikolay Goldobin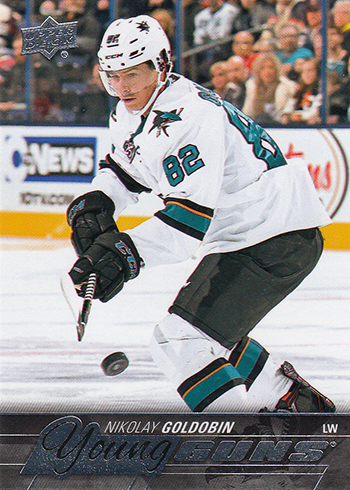 San Jose Sharks
Drafted: 2014, 1st Round (27th overall)
Born: October 7, 1995
454 Logan Shaw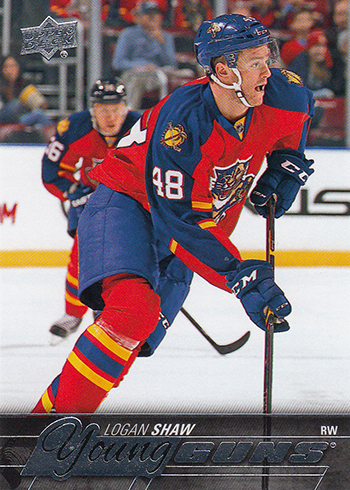 Florida Panthers
Drafted: 2011, 3rd Round (76th overall)
Born: October 5, 1992
455 Frank Vatrano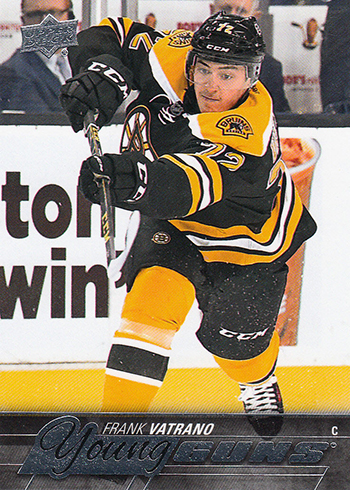 Boston Bruins
Drafted: n/a
Born: March 14, 1994
456 Jujhar Khaira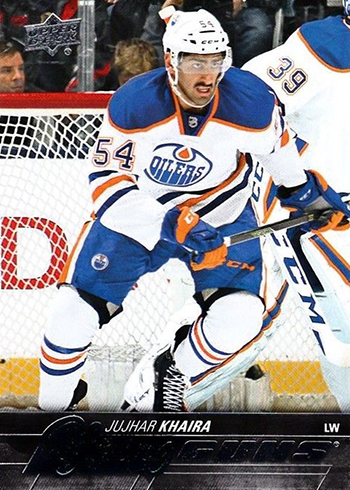 Edmonton Oilers
Drafted: 2012, 3rd Round (63rd overall)
Born: August 13, 1994
457 Jake Virtanen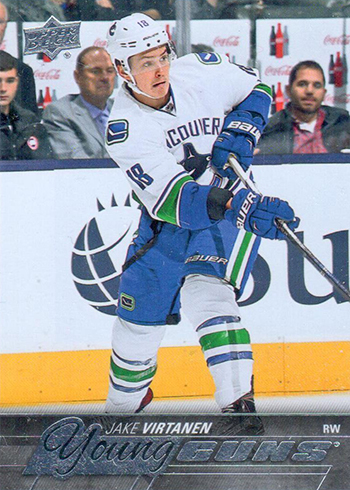 Vancouver Canucks
Drafted: 2014, 1st Round (6th overall)
Born: August 17, 1996
458 Andreas Athanasiou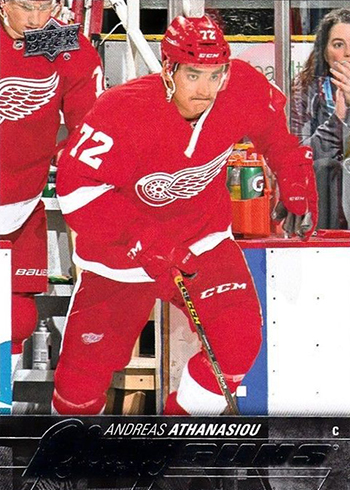 Detroit Red Wings
Drafted: 2012, 4th Round (110th overall)
Born: August 6, 1994
459 Tanner Kero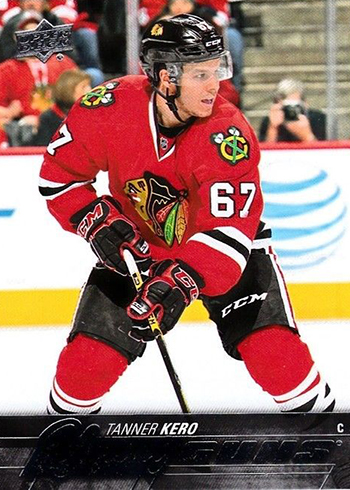 Chicago Blackhawks
Drafted: n/a
Born: July 24, 1992
460 Chris Wideman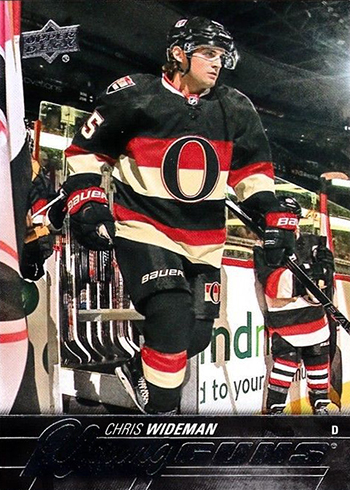 Ottawa Senators
Drafted: 2009, 4th Round (100th overall)
Born: January 7, 1990
461 Zachary Fucale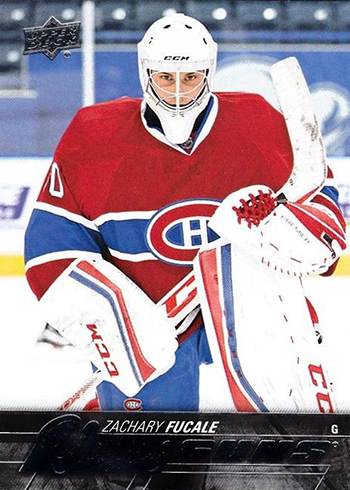 Montreal Canadiens
Drafted: 2013, 2nd Round (36th overall)
Born: May 28, 1995
462 Hunter Shinkaruk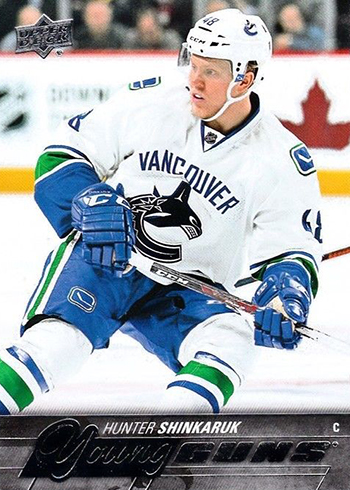 Vancouver Canucks
Drafted: 2013, 1st Round (23rd overall)
Born: October 13, 1994
463 Brendan Ranford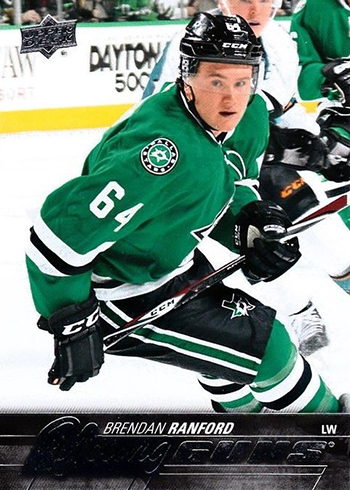 Dallas Stars
Drafted: 2010, 7th Round (209th overall)
Born: May 3, 1992
464 Juuse Saros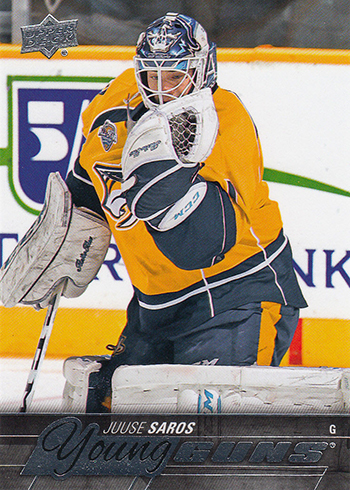 Nashville Predators
Drafted: 2013, 4th round (99th overall)
Born: April 19, 1995
465 Adam Pelech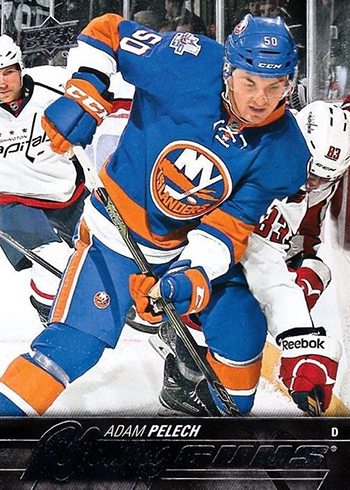 New York Islanders
Drafted: 2012, 3rd round (65th overall)
Born: August 16, 1994
466 Michael Keranen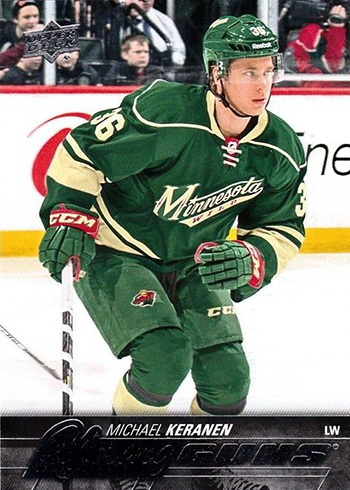 Minnesota Wild
Drafted: n/a
Born: January 4, 1990
467 Dylan DeMelo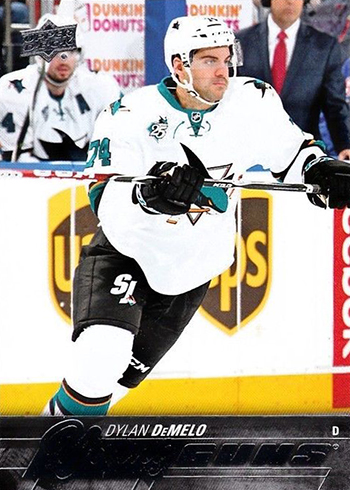 San Jose Sharks
Drafted: 2011, 6th Round (179th overall)
Born: May 1, 1993
468 Mark Alt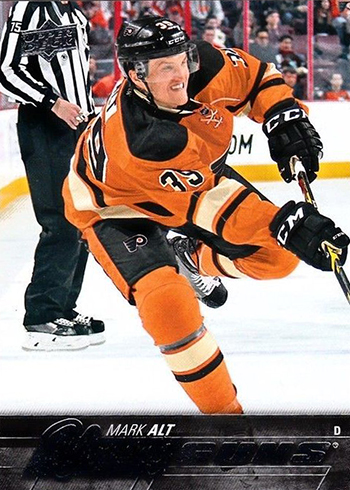 Philadelphia Flyers
Drafted: 2010, 2nd Round (53rd overall)
Born: October 18, 1991
469 Jaccob Slavin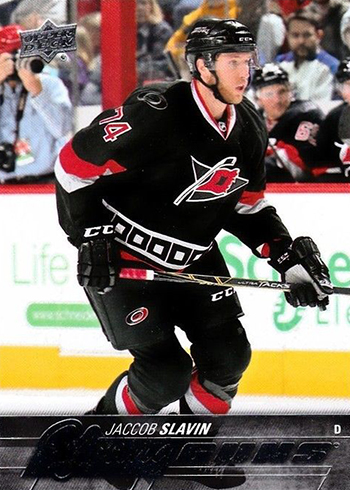 Carolina Hurricanes
Drafted: 2012, 4th Round (120th overall)
Born: May 1, 1994
470 Alexandre Grenier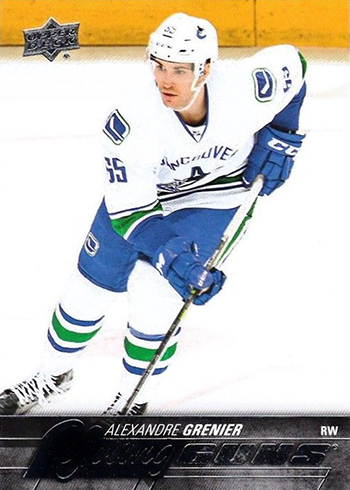 Vancouver Canucks
Drafted: 2011, 3rd Round (90th overall)
Born: September 5, 1991
471 Louis Domingue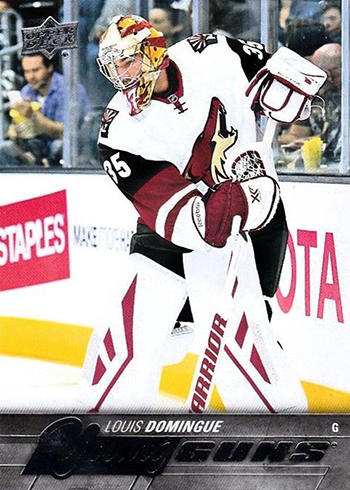 Arizona Coyotes
Drafted: 2010, 5th Round (138th overall)
Born: March 6, 1992
472 Linus Ullmark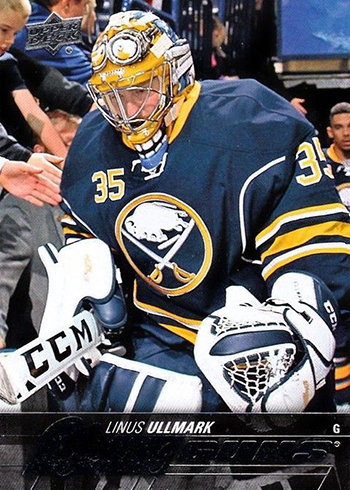 Buffalo Sabres
Drafted: 2012, 6th Round (163rd overall)
Born: July 31, 1993
473 Derek Forbort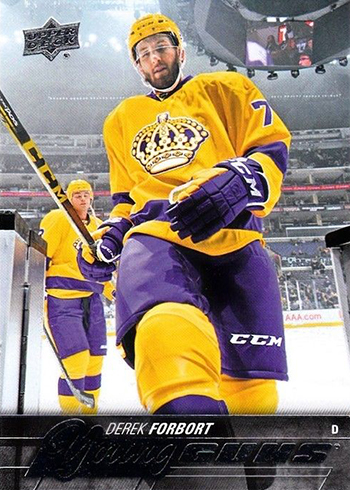 Los Angeles Kings
Drafted: 2010, 1st Round (15th overall)
Born: March 4, 1992
474 Brady Skjei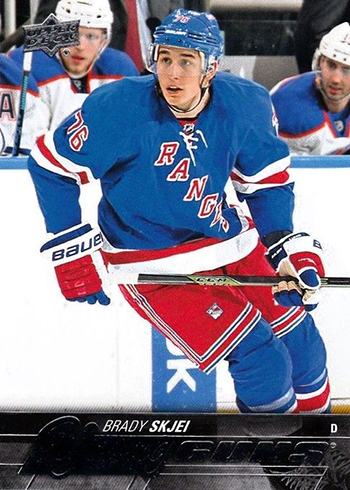 New York Rangers
Drafted: 2012, 1st Round (28th overall)
Born: March 26, 1994
475 Ryan Hartman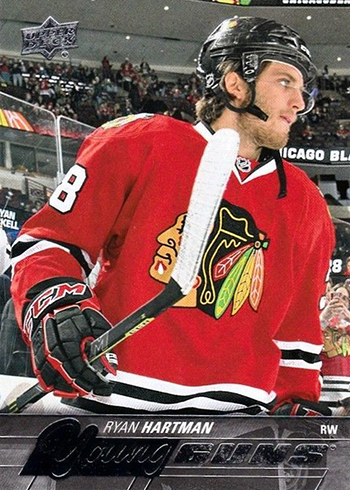 Chicago Blackhawks
Drafted: 2013, 1st Round (30th overall)
Born: September 20, 1994
476 Max McCormick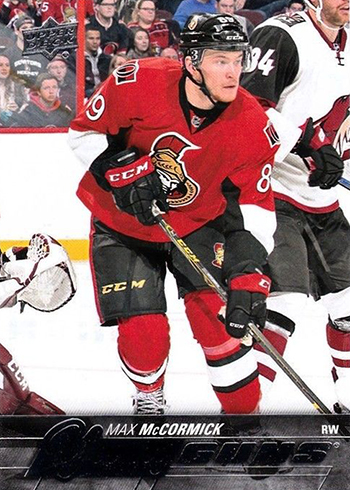 Ottawa Senators
Drafted: 2011, 6th Round (171st overall)
Born: May 1, 1992
477 Vincent Hinostroza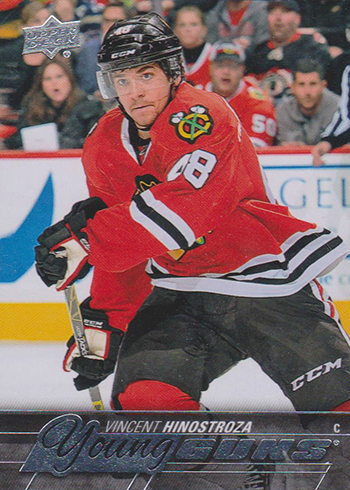 Chicago Blackhawks
Drafted: 2012, 6th Round (169th overall)
Born: April 3, 1994
478 Taylor Leier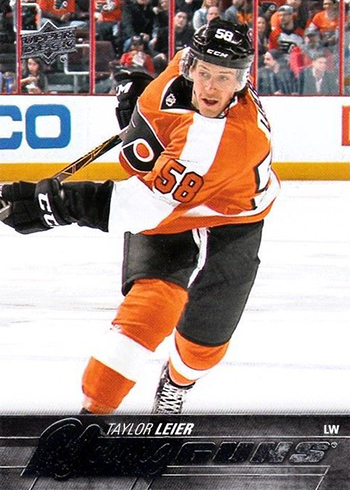 Philadelphia Flyers
Drafted: 2012, 4th Round (117th overall)
Born: February 15, 1994
479 Radek Faksa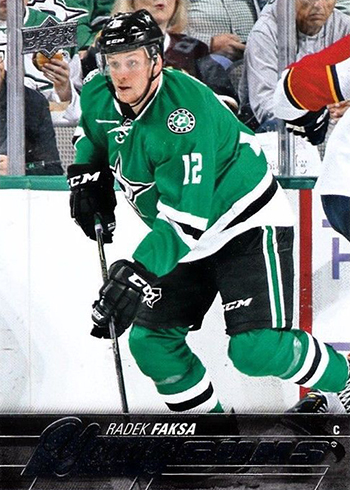 Dallas Stars
Drafted: 2012, 1st Round (13th overall)
Born: January 9, 1994
480 Garret Sparks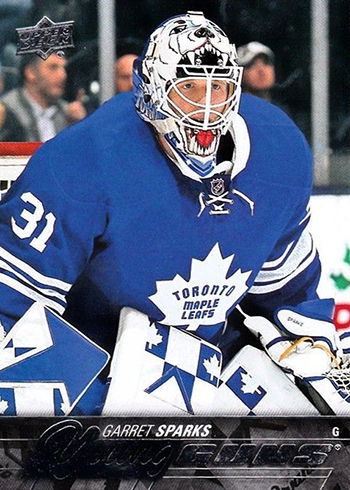 Toronto Maple Leafs
Drafted: 2011, 7th Round (190th overall)
Born: June 28, 1993
481 Brendan Gaunce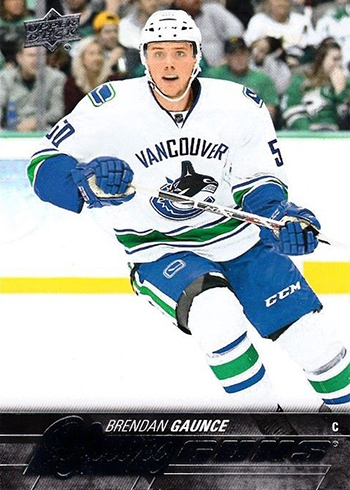 Vancouver Canucks
Drafted: 2012, 1st Round (26th overall)
Born: March 25, 1994
482 Chris Driedger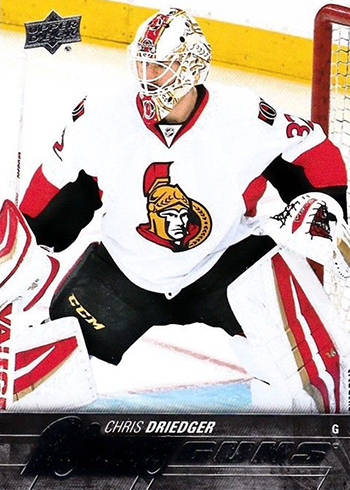 Ottawa Senators
Drafted: 2012, 3rd Round (76th overall)
Born: May 18, 1994
483 Joel Vermin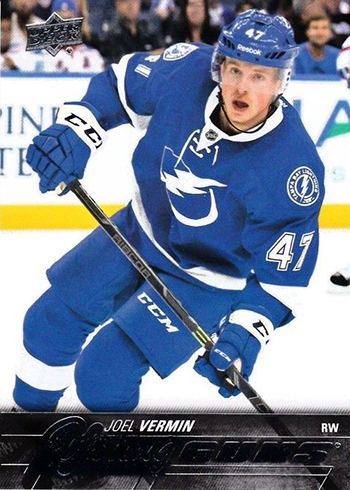 Tampa Bay Lightning
Drafted: 2103, 7th Round (186th overall)
Born: February 5, 1992
484 Chandler Stephenson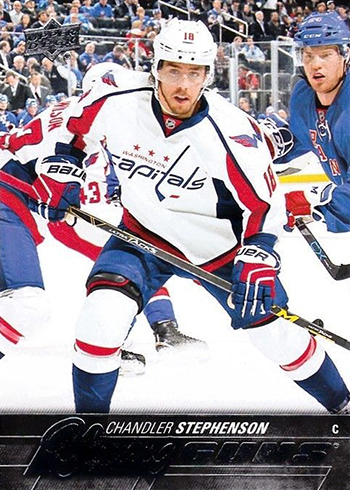 Washington Capitals
Drafted: 2012, 3rd Round (77th overall)
Born: April 22, 1994
485 David Musil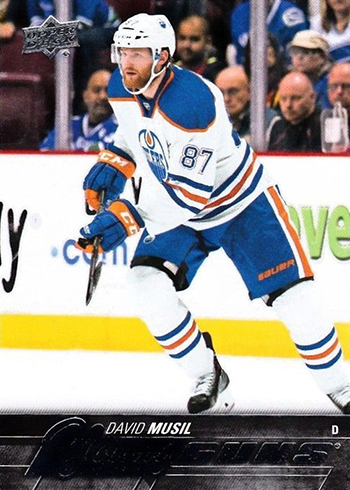 Edmonton Oilers
Drafted: 2011, 2nd Round (31st overall)
Born: April 9, 1993
486 Gustav Olofsson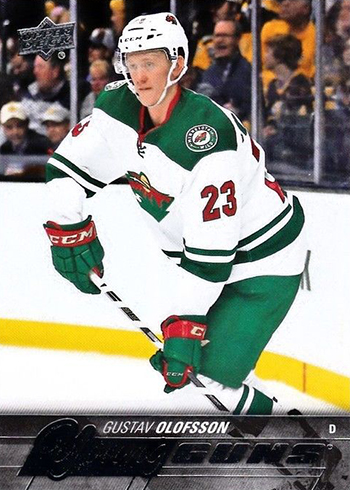 Minnesota Wild
Drafted: 2013, 2nd Round (46th overall)
Born: December 1, 1994
487 Brett Pesce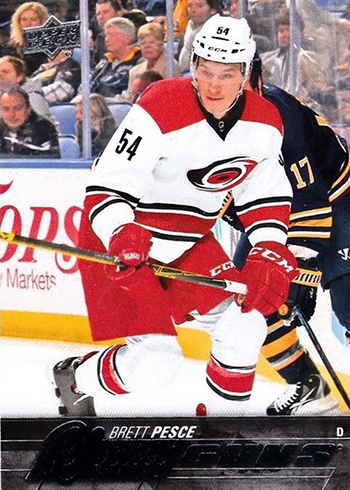 Carolina Hurricanes
Drafted: 2013, 3rd Round (66th overall)
Born: November 15, 1994
488 Anthony Stolarz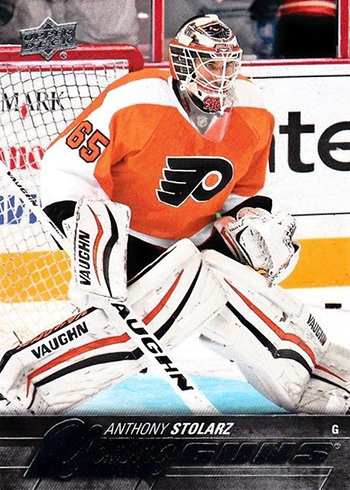 Philadelphia Flyers
Drafted: 2012, 2nd Round (45th overall)
Born: January 20, 1994
489 Devin Shore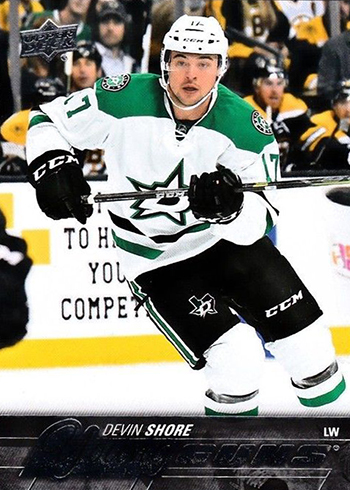 Dallas Stars
Drafted: 2012, 2nd Round (61st overall)
Born: July 19, 1994
490 Petr Straka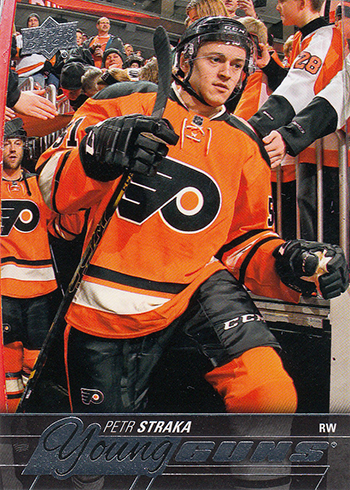 Philadelphia Flyers
Drafted: 2010, 2nd Round (55th overall)
Born: June 15, 1992
491 Mike McCarron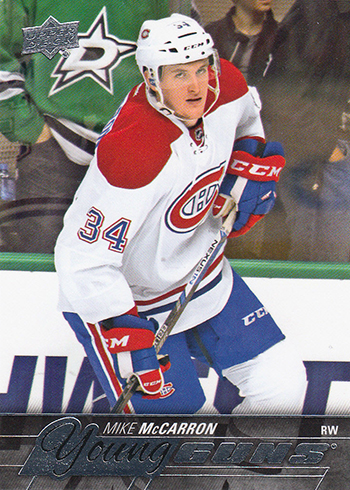 Montreal Canadiens
Drafted: 2013, 1st Round (25th overall)
Born: March 7, 1995
492 Raman Hrabarenka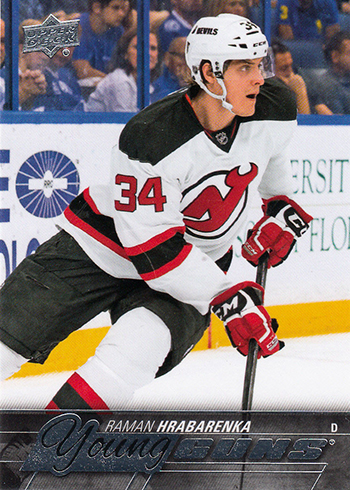 New Jersey Devils
Drafted: n/a
Born: August 24, 1992
493 Markus Hannikainen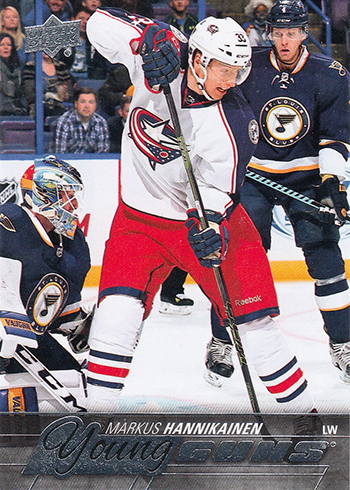 Columbus Blue Jackets
Drafted: n/a
Born: March 26, 1993
494 Sam Brittain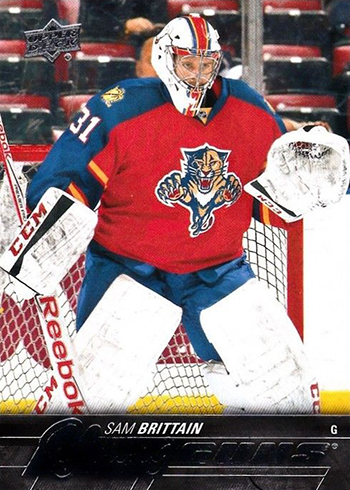 Florida Panthers
Drafted: 2010, 4th Round (92nd overall)
Born: May 10, 1992
495 Shea Theodore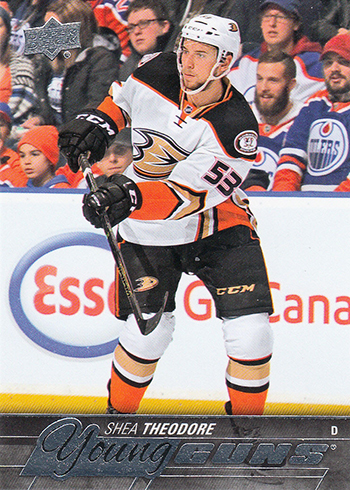 Anaheim Ducks
Drafted: 2013, 1st Round (26th overall)
Born: August 3, 1995
496 Nick Ritchie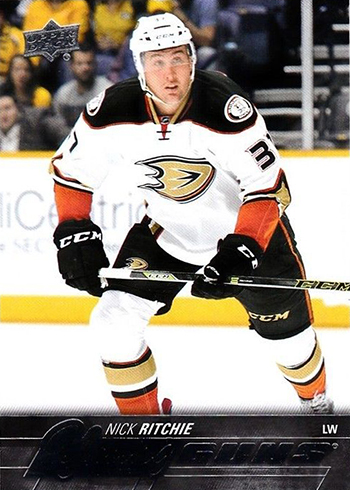 Anaheim Ducks
Drafted: 2014, 1st Round (10th overall)
Born: December 5, 1995
497 Brock McGinn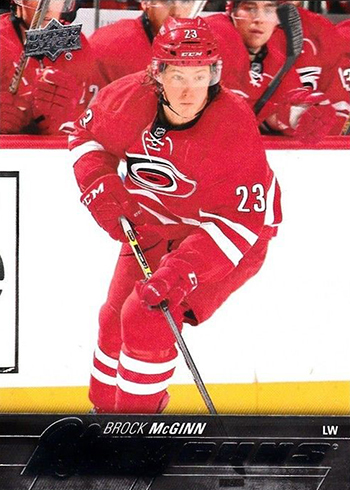 Carolina Hurricanes
Drafted: 2012, 2nd Round (47th overall)
Born: February 2, 1994
498 Tyler Randell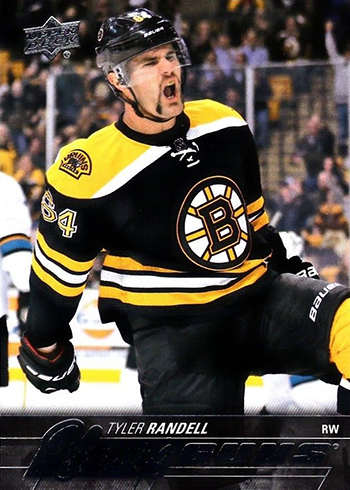 Boston Bruins
Drafted: 2009, 6th Round (176th overall)
Born: June 15, 1991
499 Noah Hanifin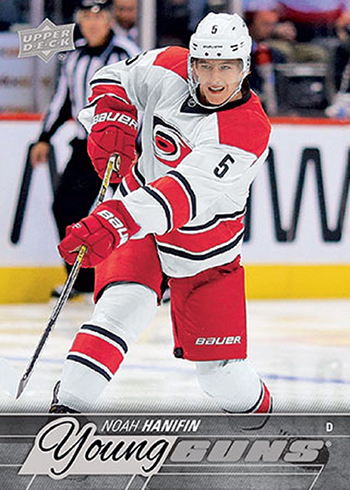 Carolina Hurricanes
Drafted: 2015, 1st Round (5th overall)
Born: January 25, 1997
500 Jack Eichel, Zachary Fucale – Checklist