2015-16 Upper Deck The Cup Connor McDavid Rookie Card Sells for $135,811
In the world of Connor McDavid Rookie Cards, 2015-16 Upper Deck The Cup is the best when it comes to value. So when you're in the realm of the best how does one get to the best. In the case of this particular card, you look to the little things that can make a big difference. The copy numbered 97/99, the one matching McDavid's jersey number, fetched a record-breaking $135,811 (including buyer's premium).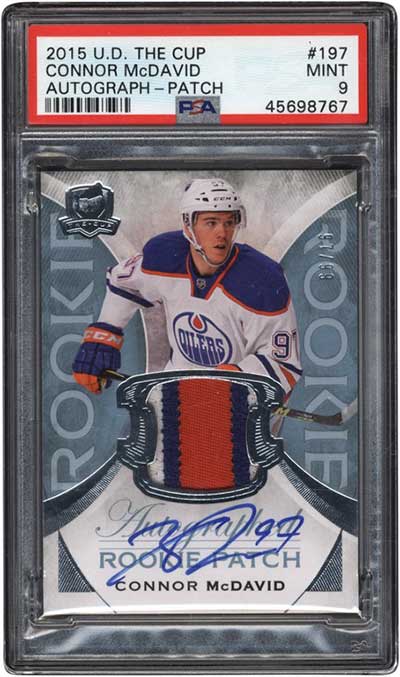 The sale, which closed on June 20, was part of Lelands' Spring Classic 2020 auction.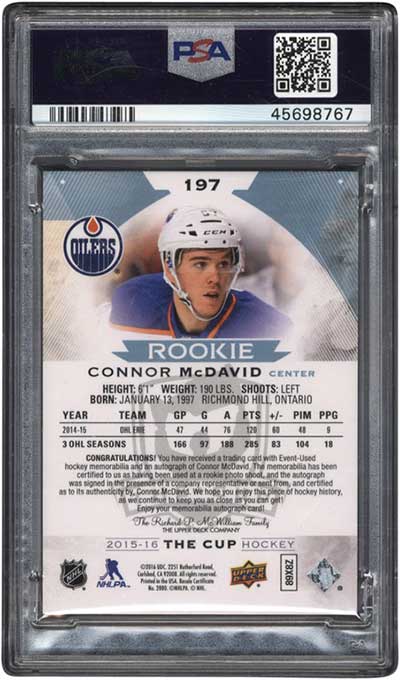 It actually took a few years for this particular card to surface. It was pulled in December, 2019 during a group break through Jaspy's Case Breaks.
This sale smashes the previous high price for both a 2015-16 The Cup McDavid and modern hockey card, period. A different copy of the card, graded Gem Mint PSA 10, sold in May, 2018 for $55,655.