2015-16 Upper Deck e-Pack Fusion Hockey Details
After testing the waters with digital versions of its earlier releases, Upper Deck has created a product exclusively for e-Pack, 2015-16 Upper Deck e-Pack Fusion Hockey. Not only does it offer up affordable packs to collectors using the platform, but there are still be inserts and parallels to combine and chase.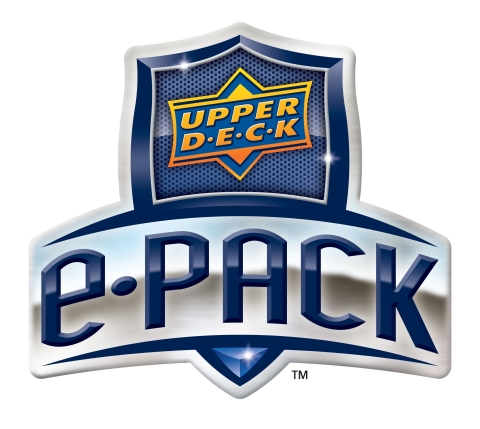 With five-card packs retailing for $0.79 each, it will not break the bank to assemble a complete a 200-card 2015-16 Upper Deck e-Pack Fusion Hockey base set. The checklist is evenly split between veterans and rookies. With a name like Fusion, there are opportunities for collectors to combine cards for physical parallels like previous e-Pack releases. Combining five copies of a base card will generate a gold parallel and from there, five golds will create a scarcer black parallel.
There is a Fission F/X yellow insert set that appears once in every two packs. Much like the base cards, combining five of the basic yellows results in a blue parallel, and five blues make a green.
Earlier insert sets exclusive to e-Pack did have award cards for putting a complete set together. In the case of 2015-16 Upper Deck e-Pack Fusion Hockey, building a base set will result in a 10-card Fusion Rookie achievement set that matches the parallel version which the collector completes (basic red, gold, or black). Getting all 45 Fission F/X inserts will reward the collector with a six-card achievement set that is based on the color of the cards. Both achievement sets can be sent out physically to the collectors that earn them.
2015-16 Upper Deck e-Pack Fusion Hockey at a glance:
Packs per box: 24
Cards per pack: 5
Boxes per case: 12
Set size: 200 cards
Release date: July 6, 2016
What to expect in a box:
– 12 Fission insert cards
Stephen Laroche can be found on Twitter @Stephen_Laroche.