2015-16 Panini Preferred Basketball Details
With an all-new configuration, 2015-16 Panini Preferred Basketball is on a mission to satisfy collectors that love to pull both limited hard-signed autograph cards and booklets loaded up with premium memorabilia pieces.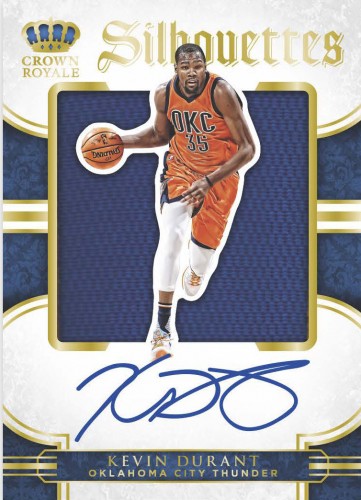 Now featuring a pair of two-card packs per box, the ratio between signatures and booklets is an even split and there will be plenty of big names from the past and present to collect.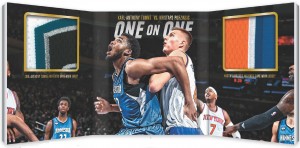 With a 300-card set that is split up into several subsets, 2015-16 Panini Preferred Basketball carries on a similar path as previous years. Each card is limited to 99 copies or less, but expect to find parallel versions. For many, the most desirable of the bunch are the ever-popular Silhouettes. Featuring a clean design with a unique die-cut window, there will also be a Prime version (/25 or less) with a jumbo patch piece. Rookie Silhouettes are certain to be hot commodities as well and are likely to feature the best of the outgoing freshman crop.
Other confirmed autographed subsets in the 2015-16 Panini Preferred Basketball set include regular Autographs, Unparalleled, and hobby mainstay Crown Royale.
As for the booklets, look for a strong selection of match-ups with One On One, which pairs two rivals and shows them in game action. Panini brings collectors some historical swatches with 2015 NBA Finals, which have complete premium patches from jerseys worn by members of the Cleveland Cavaliers and league champion Golden State Warriors during their memorable showdown. Finally, the one-of-one Stat Line Memorabilia cards pay tribute to a star's big game from last season along with serving up a large tag piece.
2015-16 Panini Preferred Basketball at a glance:
Packs per box: 2
Cards per pack: 2
Boxes per case: 8
Set size: 300 cards
Release date: August 17, 2016
What to expect in a hobby box:
– Two autograph cards
– Two booklets
Stephen Laroche can be found on Twitter @Stephen_Laroche.