2015-16 Panini Absolute Basketball marks the return of a hit-centric brand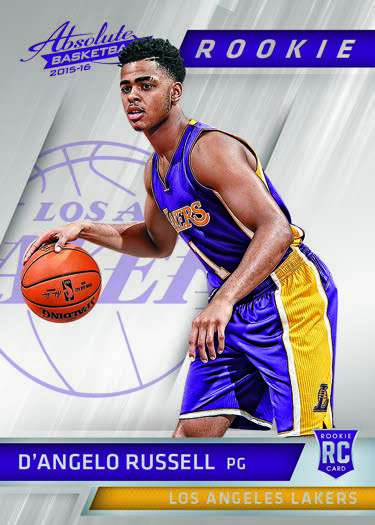 By Ryan Cracknell | Hobby Editor
Hobby brands come and go. What works in one sport doesn't always catch on in another. Sometimes a brand just needs to take a break. Such is the case with 2015-16 Panini Absolute Basketball. The last time hoops collectors saw it as a full release was 2012-13 when it was known as Absolute Memorabilia. While there's definitely a familiar feel with the brand's past, there are some tweaks in 2015-16 Panini Absolute Basketball that bring other basketball elements into the fold.
Every pack comes with either an autograph or memorabilia card. Four packs make up a box.
Rookies play a central role in the product with multiple autograph and memorabilia inserts including Next Day Autographs. These cards have bounced around through several brands since debuting in basketball in 2009-10. Panini Basetball, Limited and Court Kings have all had Next Day cards in recent years. Last year, they were found in Paramount. The latest version is tough to pull and has a checklist of more than 35 players.
Tools of the Trade, an Absolute staple and one of the longest standing memorabilia sets in the hobby, features swatches from many different pieces of gear. Besides jerseys, cards can be found with swatches of shoes and basketballs. Rookies are included on the insert's checklist.
Veterans can be found in 2015-16 Panini Absolute Basketball as well. Heroes, Iconic and Marks of Fame all come hard-signed.
Frequent Flyers Materials is another returning element that has graced Absolute in the past.
Glass inserts are case hits.
Panini hasn't released much info on the base set. All that's currently known is that rookie cards come serial numbered.
2015-16 Panini Absolute Basketball at a glance:
Packs per box: 4
Cards per pack: 5
Boxes per case: 10
Base set size: 100 cards
Release date: February 5, 2015
What to expect in a hobby box:
Autographs and Memorabilia Cards – 4 total