Those 2014 Sports Illustrated Houston Astros World Series Prediction Issues Are Selling for Crazy Money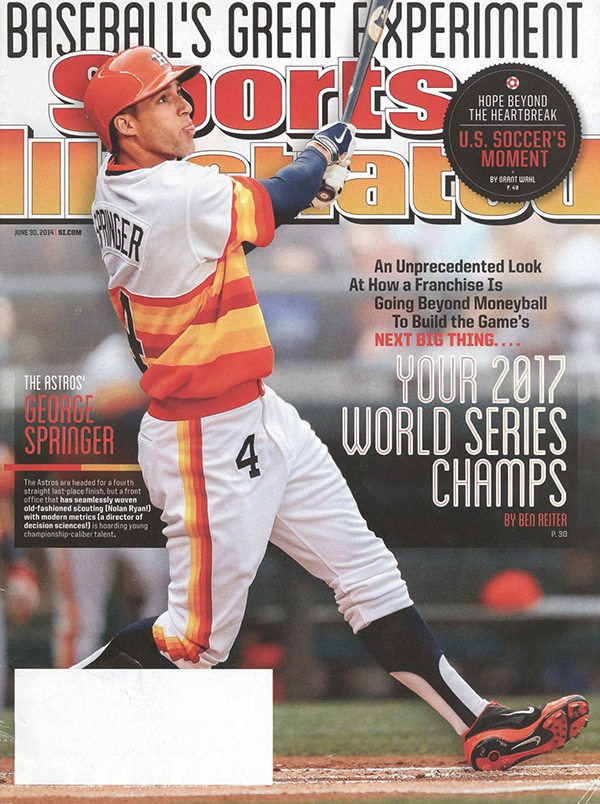 In June, 2014, Sports Illustrated made a bold prediction that the Houston Astros would win the 2017 World Series (this spring, they also predicted the Dodgers to win it all). Understandably, the Astros issue has generated much discussion in recent weeks.
Not surprisingly, it has become popular on the secondary market with back issues flying on eBay. How much are they going for? Let's just say if you have one, now might be a good time to dig it out.
And those are just a sample of what closed November 1. Yes, it's tough to tell whether all of those sales will be paid for but a scroll through recent listings show there's definitely something to the issue.
It has been consistently selling for $100 and up since the start of October, just as the postseason was starting. Back then, there was still plenty of baseball between the Astros and World Series history.
By comparison, you can buy those football fans SI used to dangle as a carrot for subscriptions back in the day for less that $25.
Comments? Questions? Contact Ryan Cracknell on Twitter @tradercracks or by email
.