Find the 2014 Bowman Chrome Draft Michael Conforto Autograph in 2015 Bowman Chrome Baseball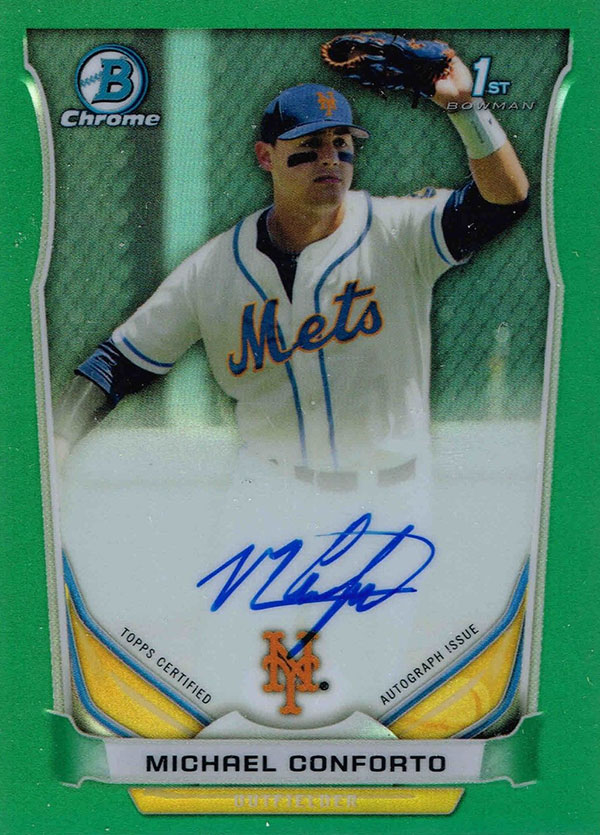 By Ryan Cracknell | Hobby Editor
Michael Conforto was one of the few 2014 first round picks not to have an autograph in 2014 Bowman Draft Picks Baseball. Fast forward a few months and the outfielder is already making an impact with the Mets. And now he's got a 2014 Bowman Chrome Draft Autograph. You just need to open 2015 Bowman Chrome Baseball to find it.
Conforto and St. Louis prospect, Ronnie Williams, are both in the product using last year's cards.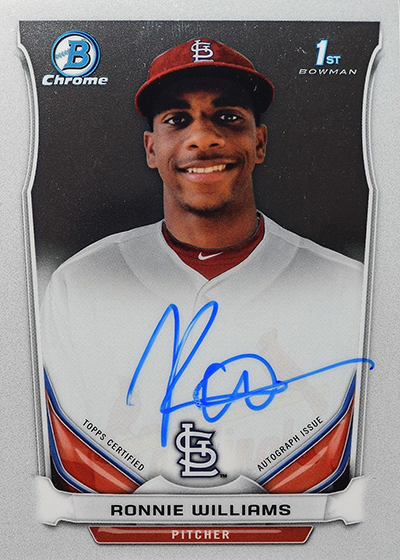 According to Topps, both batches of cards arrived too late to include them in 2014 Bowman Draft. Rather than destroy the cards, the choice was made to put them in 2015 Bowman Chrome instead.
The situation is reminiscent of the 2013 Bowman Chrome Draft Kris Bryant autographs that were included in multiple 2014 products. The Conforto and Williams autographs will only be inserted in 2015 Bowman Chrome Baseball so collectors don't need to worry about more showing up at some point down the road.
For both players, full Refractor rainbows can be found for both Conforto and Williams.
This isn't Conforto's first autograph card in a Mets uniform. That can be found in 2014 Bowman Sterling Baseball. This is the first MLB autograph card for Williams.