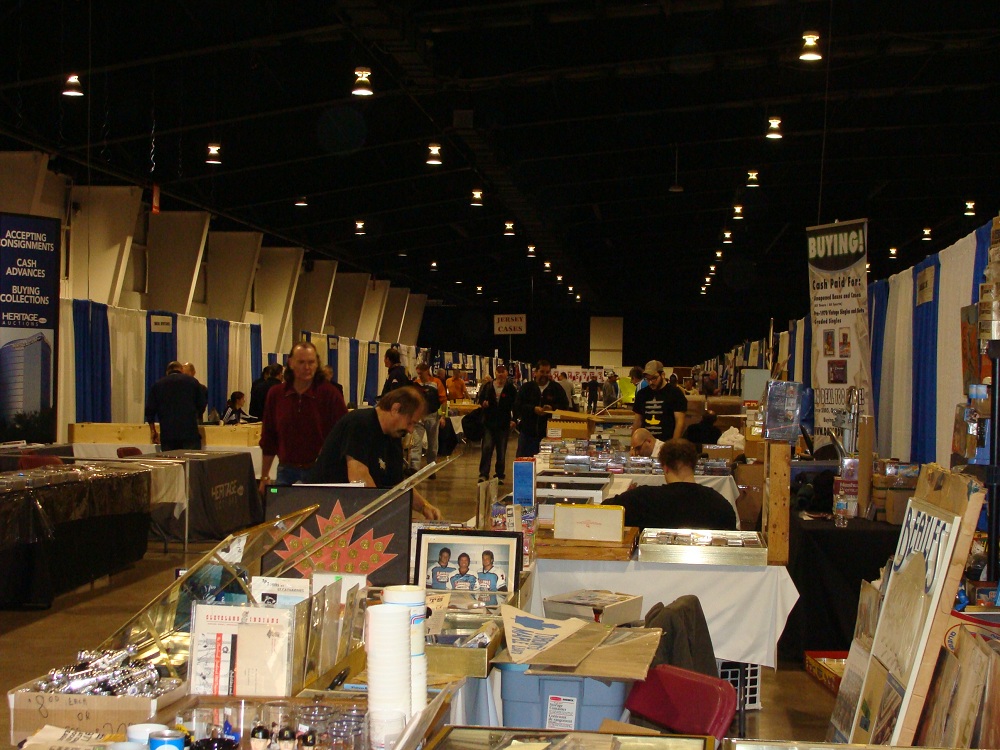 By Susan Lulgjuraj | Beckett Hockey Editor
I attended my first Fall Expo a year ago, essentially standing in hockey card heaven.
However, I was told by many Expo veterans that it was a light show. The NHL Lockout was in full swing and no one knew at the time when the NHL would be back.
I heard how much fun the Expo would be and just how crazy it will get. And if you love hockey, this is the place to be.
But this Fall Expo should be crazier.
I'm excited for today. The show starts at 1 p.m. and will go until 10 p.m. It was busy last fall, but I was told it was nothing compared to what it could be.
So now with the Double Rookie Class and big products released this week, I am guessing what I saw last year will be nothing compared to this show.
This is a cool opportunity for collectors who can get to the show. They can mingle with the big hockey card companies with Upper Deck, Panini and In The Game on hand. Collectors can get exclusive cards from the companies in wrapper redemptions, take part in giveaways and speak to card company reps.
There are also about 100 dealers. Oh, and autographs signers such as Mario Lemieux, Guy Lafleur and Bobby Hull at the show. Yeah, this could get crazy.
Beckett also sent an extra grader (three instead of two) in anticipation on how busy this show will be.
There will be a lot of coverage from the Fall Expo on the blog and on Twitter (follow me here). There will be pictures, videos and stories.
Here's what you need to know:
Where: Toronto International Centre; Mississauga, Ontario
When: Friday 1-10 p.m.
Saturday, Sunday: 10 a.m. – 6 p.m.
Wrapper redemptions
Upper Deck
Panini America
In The Game
Other news
Panini plans VIP Party
Panini offers wrapper redemptions cards to online customers
Susan Lulgjuraj is an editor at Beckett Media. You can email her here with questions, comments or ideas. Follow her on Twitter here. Follow Beckett Media on Facebook and Twitter.