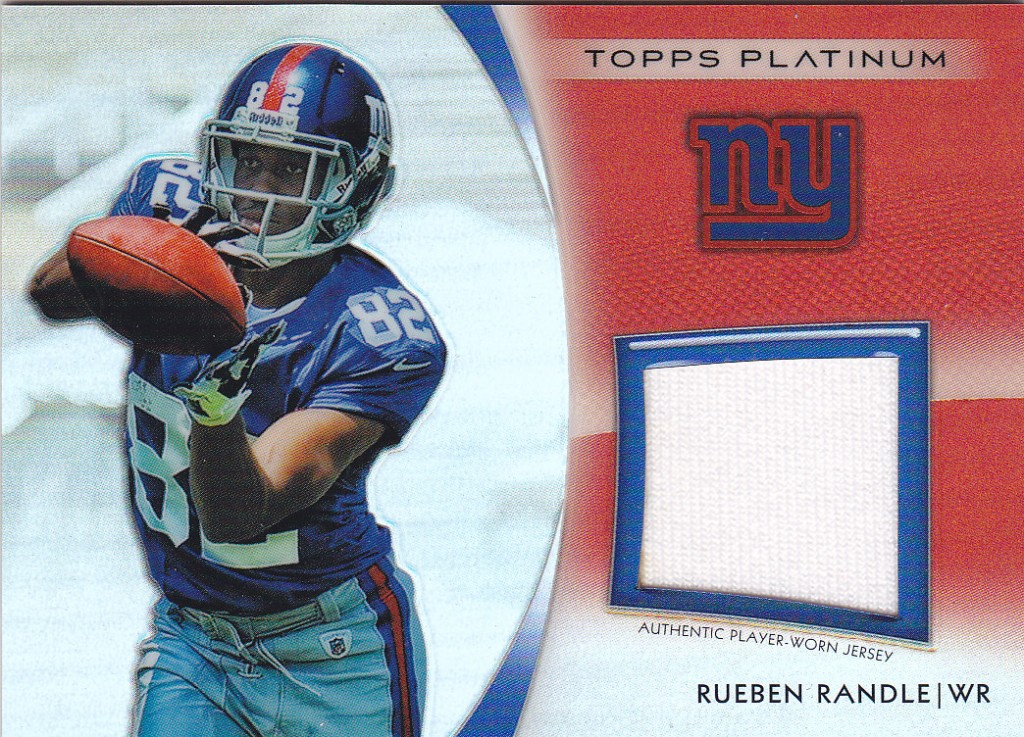 By Susan Lulgjuraj | Beckett Football Editor | Commentary
Topps Platinum hits the shelves this week. But if you're lucky, you can grab some of it early in retail stores.
On Monday, I found a Target that had plenty of Platinum ready for ripping. There were loose packs, rack packs and blaster boxes.
There would have been a Ripping Retail video, but I managed to mess that up and record about two packs worth of the break before I somehow hit the end button.
Instead, enjoy a gallery of the cards I snagged out of a blaster and two rack packs.
Every blaster – at least the ones I saw – come with a rookie Relic inside, which is where the Rueben Randle jersey card came from. Also, the rack packs (those are the long hanging packs) have an exclusive pack of three orange Refractors.
Susan Lulgjuraj is the editor of Beckett Football magazine. You can email Susan here with ideas, comments and questions. Follow her on Twitter here.