2012-13 Panini Prizm Basketball Checklist, Team Set Lists and Details
When you click on links to various merchants on this site, like eBay, and make a purchase, this can result in this site earning a commission.
Every once in a while, a set comes along that changes things. 2012-13 Panini Prizm Basketball is one of those sets. While it achieved a certain level of popularity out of the gate, it would take a couple of years for its impact to be understood.
On the surface, 2012-13 Panini Prizm Basketball isn't an overly innovative set. It's similar to Topps Chrome, Bowman Chrome and Finest. But with Panini holding the exclusive NBA license, there was a hole left in the market for chromium basketball products. Enter Prizm.
2012-13 Panini Prizm Basketball Checklist Overview
With 300 cards, the base set is on the large side. But, like most 2012-13 basketball products, there's plenty of depth thanks to the double rookie crop.
With the 2011 NBA lockout delaying the start of that season, 2011-12 rookies were held back a year. This meant lots of Rookie Cards from a quantity perspective. The final 100 cards on the checklist all have the RC tag. But there's something to be said for the quality as well.
Anthony Davis, Kawhi Leonard, Kyrie Irving, Damian Lillard, Kemba Walker and Klay Thompson are just some of the 2012-13 Panini Prizm Basketball Rookie Cards.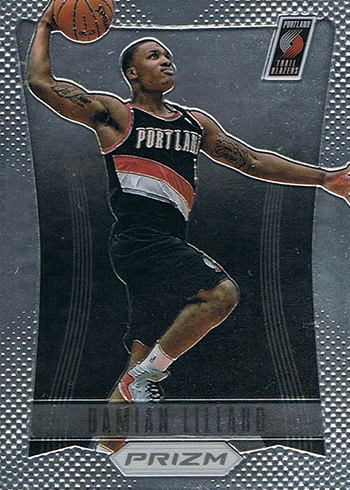 None are short prints. They don't come with autographs. Serial numbers are nowhere to be found — at least with the base versions. Yet, today they rank as some of the most coveted RCs of the year.
Several other sets have cards that carry more value, but those are usually the rare autographs from high-end releases. Prizm is a set that was widely available both in hobby shops and in retail. The closest comparison is probably how Young Guns are treated in modern Upper Deck Hockey sets or Rookie Cards in flagship Topps Baseball.
Even base cards of the set's biggest veterans like LeBron James and Stephen Curry have soared over the years.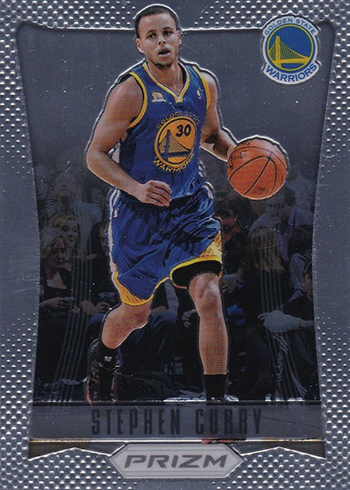 As far as design goes, the chromium stock is the standout feature. But it's also a set that has a bit of a tactile quality with the etching and strong, slick stock.
Powerful Prizms
Today, Prizm base cards have dozens of parallels. In 2012-13, there were just three. They all fall under the Prizms banner and are discernible by the rainbow background give off when shone under bright light. They're a lot like Refractors found in a variety of Topps lines.
Regular Prizms, which have gone on to become known as Silver Prizms, are the most common parallels in hobby packs. Even then, they're tough. Hobby boxes have just two Prizms. With a 300-card base set, finding a particular player is no easy task. It also means there's not much bulk on the secondary market.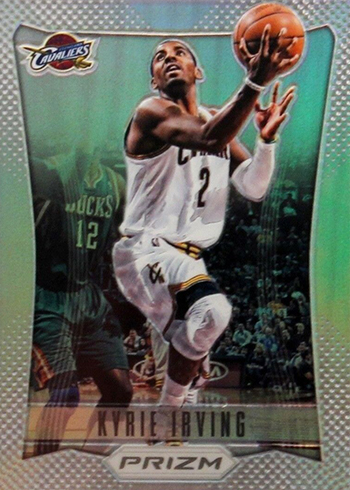 Gold Prizms are the other versions available in hobby packs. These are the only parallels with serial numbers and are limited to ten copies each.
Retail packs are the exclusive home to Green Prizms.
The combination of rarity, the strong checklist and the popularity 2012-13 Panini Prizm Basketball has gained means some massive prices for parallels of key players, both rookies and vets. Top-tier stars can reach four figures, particularly in high grades. But it's come to a point where even the common Prizms command a premium over similar parallels found in other brands and releases.
Autographs and Inserts
The rest of the set's structure is fairly simple.
Autographs, which land two per hobby box, come in just one set of inserts. But it's a big one, coming in at 100 cards. Rookies make up a lot of the checklist, but there are veteran and retired stars as well.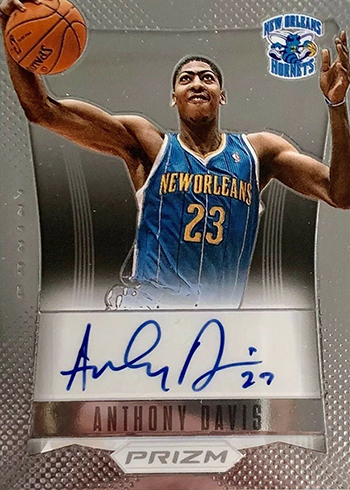 Prizms (/25) are the only autograph parallels.
Rounding out the 2012-13 Panini Prizm Basketball checklist are four additional insert sets. These combine to land two per box.
From Downtown spotlights 25 players with the ability to drain a basket from anywhere on the court. With 38 cards, Finalists is the largest of the regular insert sets. NBA champions are the theme here. Most Valuable Players delves into the NBA's history to highlight 25 award winners. Finally, things get a patriotic with USA Basketball, which includes a dozen players from the 2012 national team.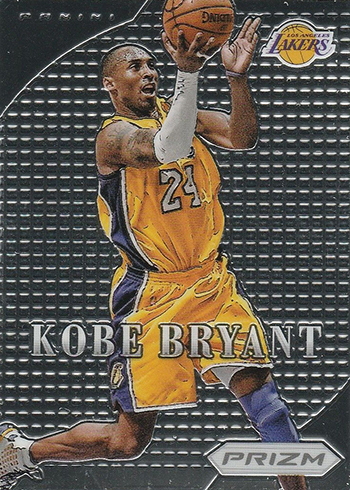 All four of these insert sets have three parallels: Prizms, Green Prizms and Gold Prizms (/10). Similar to base card parallels, many of these insert parallels have started to soar in price in recent years as collectors look for rare and important cards of top players.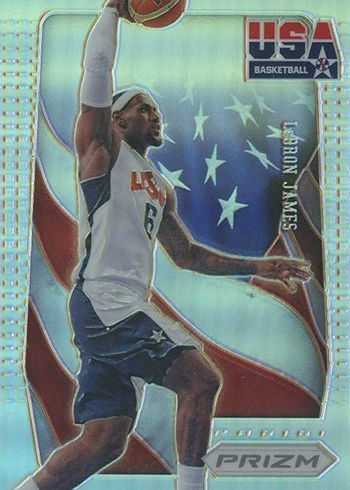 Most Valuable 2012-13 Panini Prizm Basketball Rookie Cards
Here's a list of the most valuable RC cards in the set:
Kawhi Leonard #209
Anthony Davis #236
Klay Thompson #203
Kyrie Irving #201
Kemba Walker #225
Damian Lillard #245
Draymond Green #282
Jimmy Butler #205
Bradley Beal #238
Tobias Harris #219
2012-13 Panini Prizm Basketball cards at a glance:
Cards per pack: 6
Packs per box: 20
Boxes per case:
Set size: 300 cards
Release date: November 28, 2012
What to expect in a hobby box:
Autographs – 2
Inserts – 2
Prizms Parallels – 2
2012-13 Panini Prizm Basketball Checklist
Base
Autographs
Inserts
Team Sets