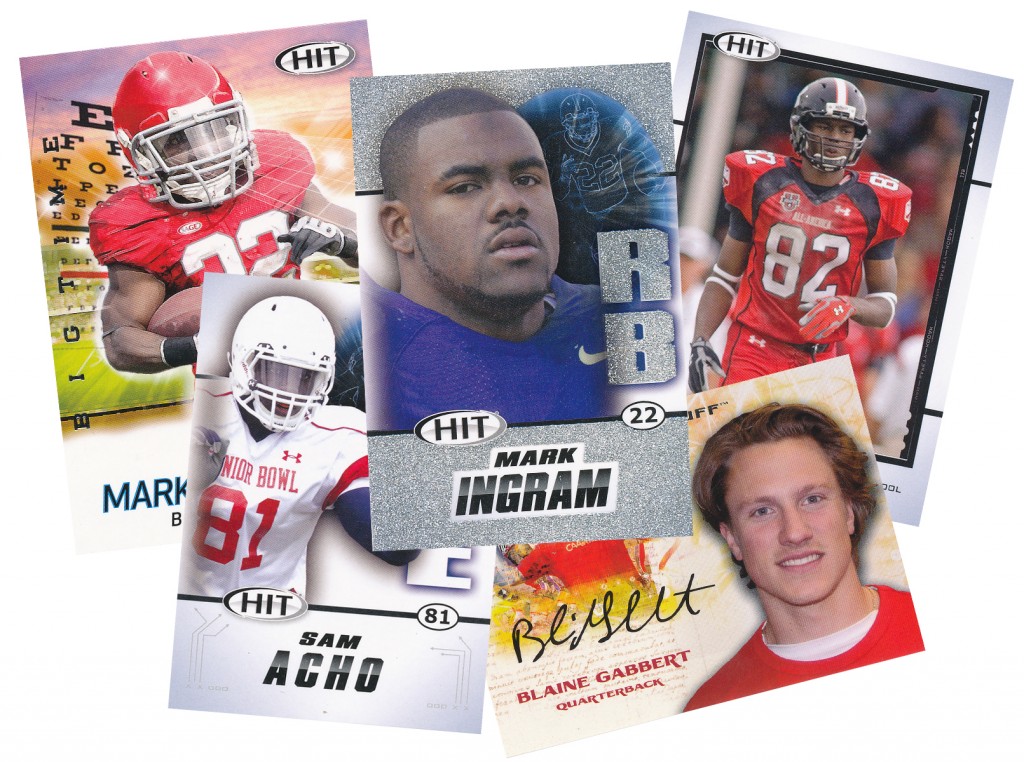 By Andrew Tolentino | Editor
While the NFL attempts to sort out the season that might not be,  trading card companies remain a ceaseless source for football fodder.
With its early-season release, SAGE is the  first manufacturer to give collectors that taste of turf. According to schedule, 2011 SAGE HIT should be available on shelves shortly, if not already. We managed to get our hands on the first football product of the season and we couldn't resist sharing this 32-card sampler platter with our equally hungry readers.
Enjoy.