Panini Gold Standard Basketball shines through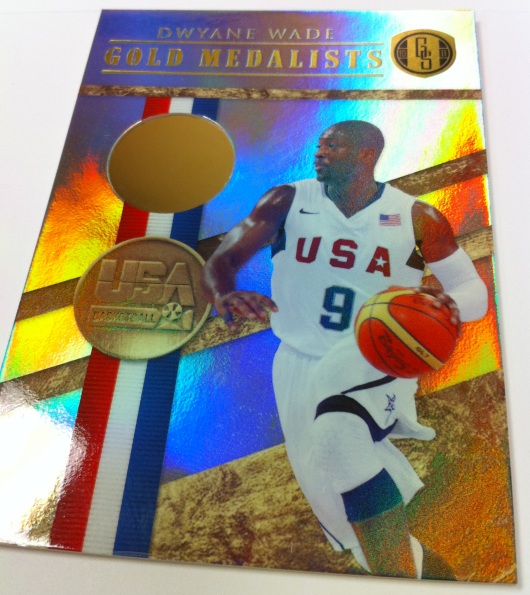 By Susan Lulgjuraj | Contributing Editor
In February, Panini America released its first look at 2010-11 Gold Standard Basketball. It has been five months since we had another opportunity to view the set. With it being just a week away, collectors want to see more.
This product has been put together with careful details, which started with the packaging. When you walk into a card shop, this product might be the first thing that you notice as the hobby box is actually in the shape and model of a gold brick.
Don't blind your eyes looking directly into it.
We've seen what some of the hits will look like, but now it's time to see what you will be able to find in the rest of the 12-card hobby box, which has a retail value of around $180.
One box will include three autographs, two memorabilia cards, four golds (which are commons) and three other inserts.
Also, for you Willy Wonka fans out there, there are five instant-win gold tickets. All are good for unique prizes including a one-on-one meeting with Los Angeles Laker Kobe Bryant.
See a full gallery after the jump. …
One of the more interesting subsets in the product is the USA Gold Medalists. Some of the cards will include actual 14K gold, looking like a tiny gold medal on each card. (There seems to be a theme this year with gold and diamonds in trading cards).
Rookies, veterans and retired players make a good experience throughout the set. Some guys that pop include Julius Irving, Artis Gilmore and Kareem Abdul Jabbar.
Susan Lulgjuraj is a contributing editor for Beckett Media. You can email Susan here. Follow her on Twitter here.