2009 Bowman Chrome Draft Mike Trout X-Fractor Autograph Lands Perfect BGS 10 Black Label Grade
You know that combination of exuberance and speechlessness? Well, that was us the other day in the Beckett Grading offices.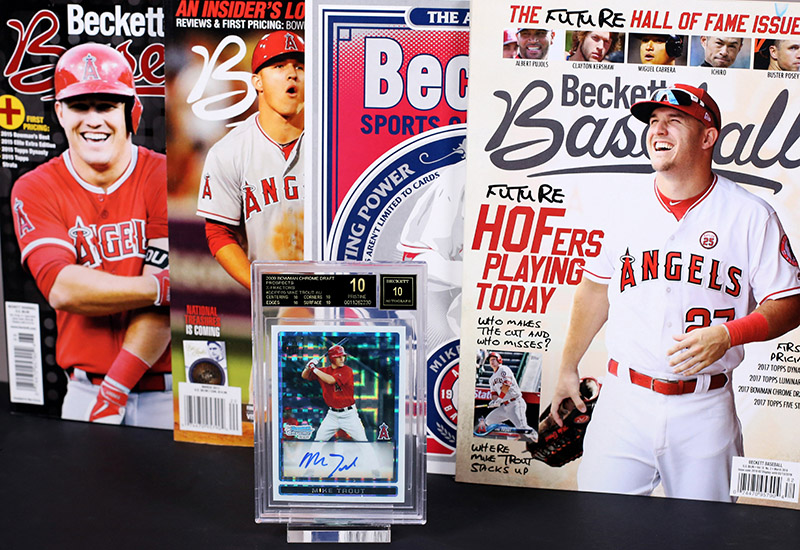 Like the player, we score this 2009 Bowman Chrome Draft Prospects X-Fractors Mike Trout autograph a perfect 10, landing it the elusive BGS Black Label for having 10 sub-grades in all areas.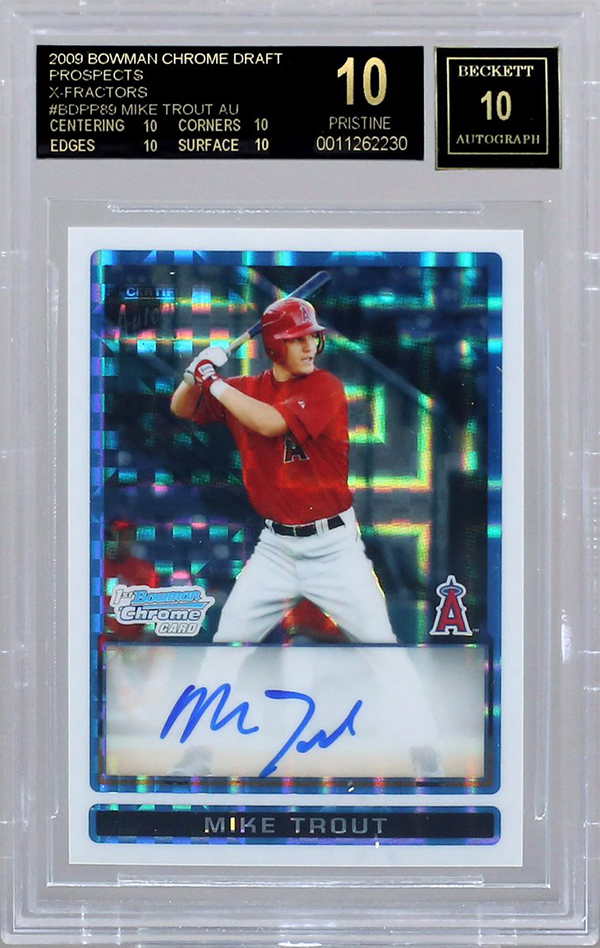 The parallel is serial numbered to 225.
With many collectors hanging on tight, cards like this have seen a meteoric rise in value. And there is no indication that this will change anytime soon.
Adding flare to the occasion, Trout belted his first home run of the 2019 season – a 422-foot smash – and threw a runner out at the plate on the day this card came to us.
Entering the 2019 season, Trout has won two MVP awards and named to seven All-Star teams. He turns 28 in August. Just before the start of the season, Trout signed the most lucrative contract in North American sports history before the season.
Everything Mike Trout seems to do seems to be resulting in big things.