Remember the Time Topps Did a Long-Play April Fools' Joke with Kazuo Uzuki?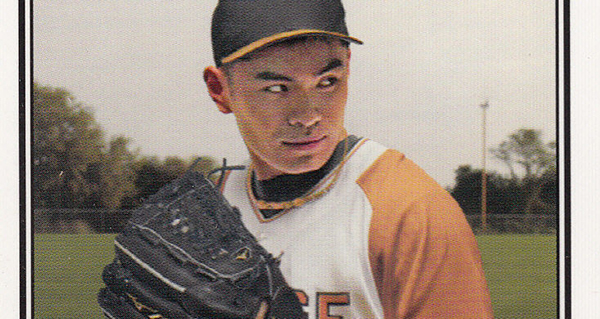 By Ryan Cracknell | Hobby Editor
The prospecting game is filled with plenty of casualties. But when it comes to baseball cards, perhaps none are as disappointing as Kazuo Uzuki, but for totally different reasons than, say, Brien Taylor.
Appearing out of nowhere in 2008 Topps Baseball, the mysterious Japanese teenager had some impressive numbers — at least according to his card. Fast forward a couple of months and it turned out that Uzuki was merely a long-play April Fools' gag from Topps.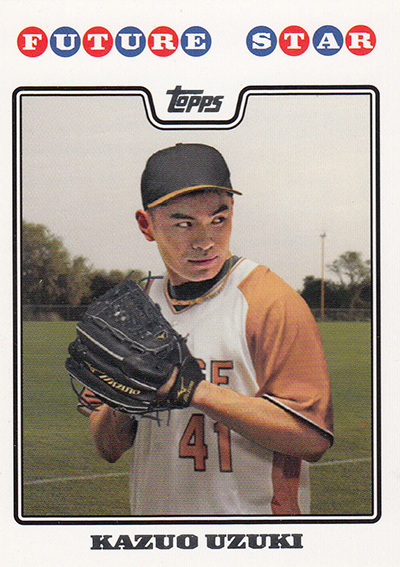 For years, Topps hasn't shied away from surprises in many of their products. From unannounced variations to gum-stained parallels to Santa Claus Strata autographs and all points in between, they're discussion pieces. Uzuki came a year after the famous 2007 Topps Derek Jeter that crudely Photoshopped Mickey Mantle and George W. Bush into the background.
Uzuki took things to another level. The card was included in Series 1 at a rate of 1:72 packs. The back touted "The Uzi" of being a high schooler who could already throw more than 100 miles-per-hour. It also said he'd be the first Japanese player to go directly to MLB from high school after he graduated in 2009.
While there should be plenty of red flags in the text thanks to multiple quotes from unnamed sources, the gag still managed to go unnoticed.
Another tip-off is right there in plain sight with his name. Loosely translated, "Kazuo Uzuki" means "first son of April."
So who is "Kazuo Uzuki"? Topps hired Sensen Lin, who was a 25-year-old law student at the time. According to a 2008 article in the New York Daily News, Lin isn't much of a baseball fan. He isn't even Japanese.
2008 Topps Series 1 came out the first week of February. That meant nearly two months passed before the hoax was acknowledged by Topps. In that span, many got caught up in the card and its ensuing speculation. Today, it can be found in both the Beckett Marketplace and on eBay for under a dollar.
Comments? Questions? Contact Ryan Cracknell on Twitter @tradercracks.