2004-05 Fleer Showcase Hot Hands Is a Hot Set – Beckett Pricing Insider
The 2004-05 Fleer Showcase Hot Hands set is yet another early-to-mid 2000s insert set experiencing price increases almost across the board.
Sporting a shiny, flame-shaped design (an improved look from the previous year), 2004-05 Hot Hands cards were seeded in hobby packs at a rate of 1:192 and 1:480 retail. The 15-card set features an impressive checklist consisting of stars such as Shaquille O'Neal, Kobe Bryant, Vince Carter, and Tim Duncan.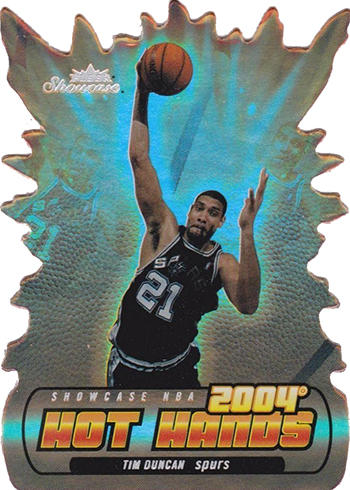 The 2004-05 Fleer Showcase Hot Hands LeBron James, a second-year insert, is the key card in the set with a value over $1,000 and trending upwards.
Recent strong sales have led to price adjustments for many of the stars and semi-stars in the set, and the activity has been limited to raw card transactions. Perhaps some graded versions will pop up for sale soon. The BGS population report shows 38 submissions with nine Gem Mints but no Pristine 10s.
Collectors looking for a challenge can seek out the Hot Hands Patches and Hot Hands Patches 15 parallels, serial numbered to 50 and 15, respectfully. Each of these 10-card parallel sets includes cards enhanced by a swatch of game-worn patch. Unfortunately, a few of the top players, such as LeBron and Kobe, are excluded.