1998 Pikachu Illustrator Pokemon Card Lands on eBay with a $75,000 Price Tag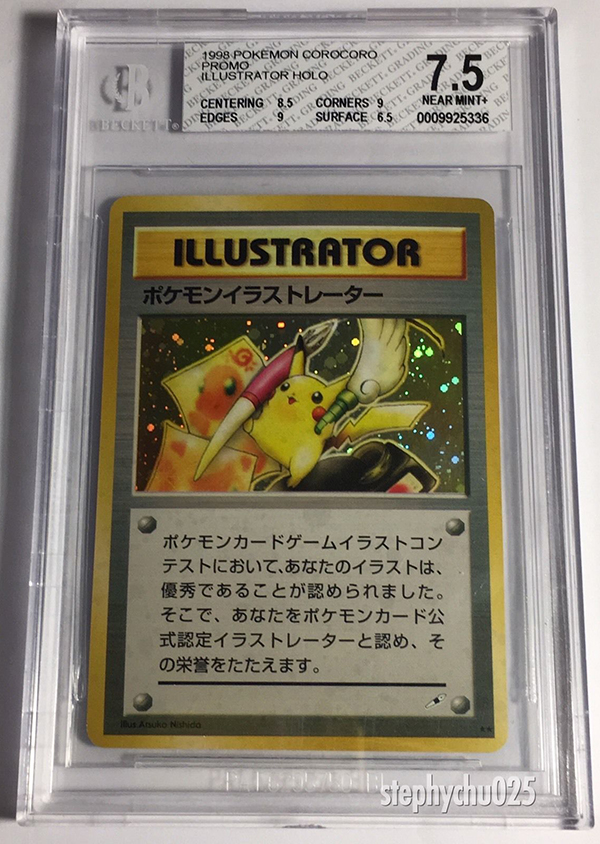 By Ryan Cracknell | Hobby Editor
Hands up if you hear about Pokemon cards and think they're "kids stuff." Many kids do collect the cards and play the game, but so do adults. And like baseball cards, non-sport cards and things like Magic: The Gathering, there are some Holy Grail Pokemon cards. The 1998 Pikachu Illustrator Pokemon card is like the 1952 Topps Mickey Mantle or MTG's Black Lotus.
And one of the elusive Pikachu cards has landed on eBay with a $75,000 asking price.
The Pikachu Illustrator card never came in packs. Rather it was given out as a prize in conjunction with the Japanese CoroCoro manga comic. A few different issues of the comic asked readers to design creative Pokemon cards of their own. The holofoil promo was part of the prize given to winners. Some runner ups also received a copy.
It is believed that just 39 copies of the Pikachu Illustrator card were originally produced. However, because of the distribution method, it's possible some haven't survived.
Many of may look to the Charizard to be the most famous Pokemon card off all-time, but the Pikachu Illustrator has become the most valuable.
This particular copy of the card is the only one to date graded by BGS, receiving a final grade of 7.5 Neat Mint+. The subgrades for Corners and Edges both rated 9 while the Centering received an 8.5. It was the Surface subgrade of 7 that brought the overall grade down.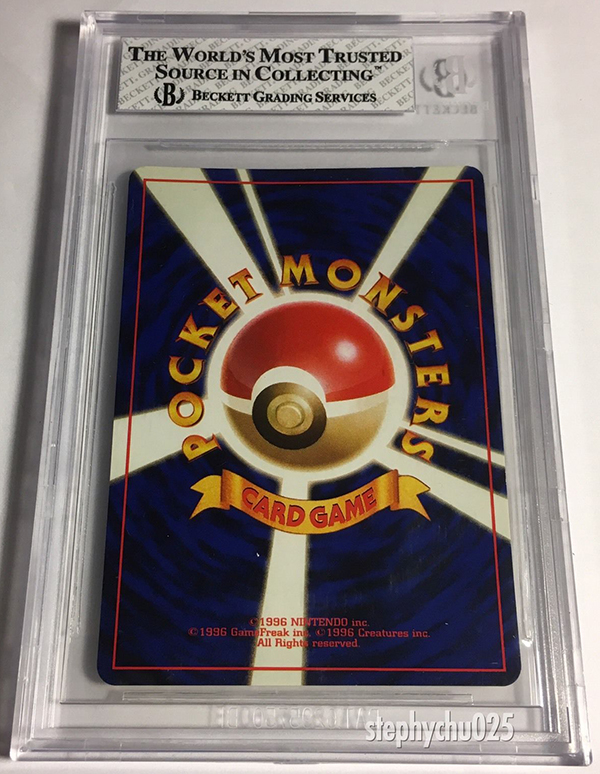 PSA has graded a total of six Pikachu Illustrator Pokemon cards. A PSA 9 copy of the card sold for $54,970 in November, 2016.
More recently, on July 7, an ungraded copy of the card sold through a Japanese auction site for 14,000,000 Yen. Converted to US dollars, that's about $125,000.
The $75,000 for the BGS 7.5 Illustrator card is the asking price. The seller is also accepting offers.
Comments? Questions? Contact Ryan Cracknell on Twitter @tradercracks.