1997 Metal Universe Has Some Precious Gems – Beckett Pricing Insider
This edition of the Beckett Pricing Insider is brought to you by GTS Distribution. Watch Go GTS Live – The Hobby's Web Show, every Thursday at 9 PM EST.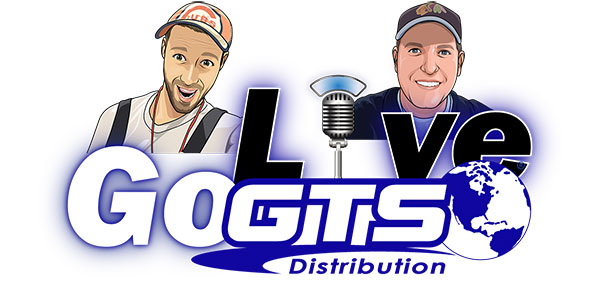 I remember getting packs of 1997 Metal Universe Football cards as a kid. I thought they were some of the coolest I had ever seen. They are definitely some of the most unique cards produced. Looking back on it, I really wish I hung onto them (I feel like my grandpa saying that in the stories he told me about his 1952 Topps set). The values of the Precious Metal Gems parallels have skyrocketed in recent years. Everyone knows about how the Michael Jordan cards sell for crazy money. And while no other cards come close to that in football, there are some players that could pay for a nice vacation.
Here are some recent examples:
1997 Metal Universe Football Precious Metal Gems Green #140 Dan Marino – $8,300
This is one of the scarcest cards in the product. While the Precious Gems print run is 150, only the first 15 are green.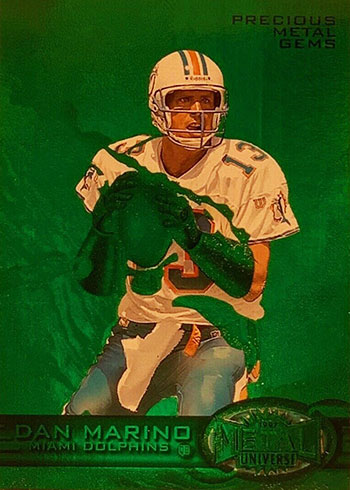 1997 Metal Universe Football Precious Metal Gems #84 Jerry Rice BGS 8.5 – $5,789
The Reds are the more common of the Precious Metal Gems but are still very valuable. Getting it graded just adds the extra protection to make sure that it holds its value, especially considering how the edges are extremely condition sensitive.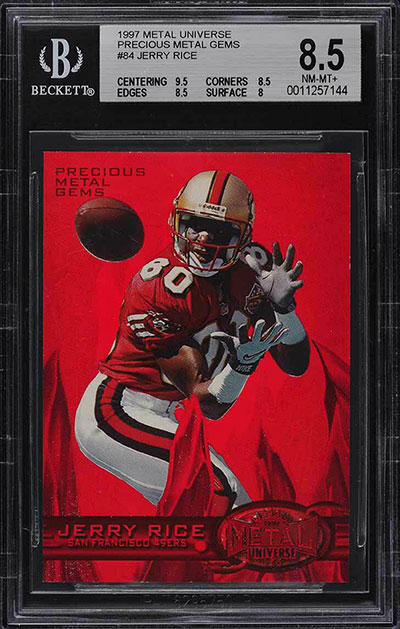 1997 Metal Universe Football Precious Metal Gems #156 Brett Favre – $2,225
I am a little biased with this card since Favre is probably my favorite player ever. I wish I bought one of these when I was a kid for $100. Now as an adult I would have to pay over $2,000 to get my hands on it.