1997-98 Precious Metal Gems Emerald Kobe Bryant Sells for $2 Million
A 1997-98 Metal Universe Precious Metal Gems Emerald Kobe Bryant has sold for $2 million. The private sale, brokered through the PWCC Marketplace, marks the highest price ever for a Kobe Bryant card.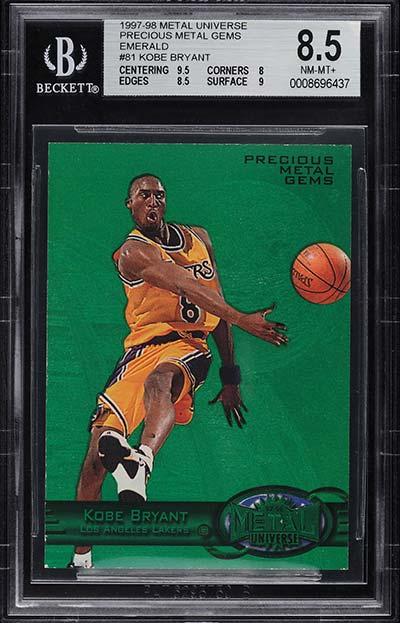 Graded NM-MT+ 8.5 by BGS, it represents the highest grade the card has ever gotten. 1997-98 Precious Metal Gems are known for being tough to find in top condition due largely to chipping.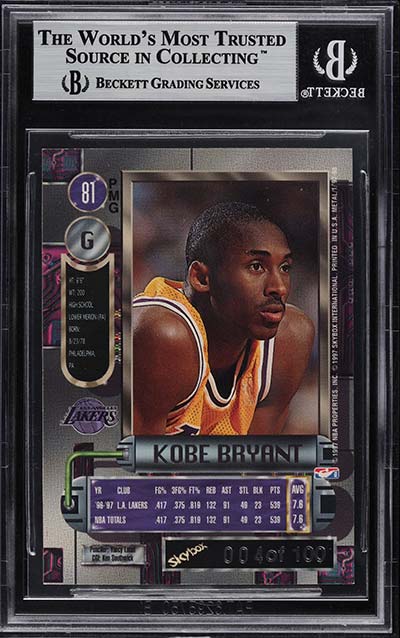 Although serial numbered 004/100, there are 10 of the Emerald PMGs. Copies 11-100 are all red.
"These Precious Metal Gems variants are arguably the most desired insert card in the entire world," said Jesse Craig, PWCC Marketplace's Director of Business Development. "These set the tone for the insert market going forward. It's just incredibly difficult to find them in any condition, and because of their delicate nature, to find one in such good condition is incredibly rare."
In March, 2021, a BGS 10 Black Label 1996-97 Topps Chrome Kobe Bryant Refractor sold for nearly $1.8 million.