1993 Pinnacle Baseball Card Box Set Bonanza – Boxed Set Boom
Remember the boxed set boom of the 1980s and early 1990s?
It was all the fun of baseball card collecting without the hassle of opening packs and wondering who you were going to pull. Alright, so maybe it's not hard to see why they fell by the wayside…
Still, while most of those sets hold little value these days as a result of mass production, they make the perfect oddball addition for single player or team collectors, not to mention the nostalgia factor.
While the bulk of our focus in this series so far have been the mass-produced sets released by Fleer and Topps in conjunction with retail stores in the late '80s and early '90s, there were some boxed sets released a bit later in the game.
The Pinnacle brand debuted in 1992 as a premium product under the Score umbrella, and in 1993 they unveiled their Dufex technology, which was used for a wide variety of inserts and parallels throughout the 1990s.
Aside from their flagship set in 1993, the Pinnacle brand also released three baseball card boxed sets. One highlighted potential future Hall of Famers, one focused on the league's top home run hitters, and one was a tribute set to New York Yankees star Joe DiMaggio.
1993 Pinnacle Cooperstown
Cards: 30
Hall of Famers: 20
A 66 percent success rate on picking future Hall of Famers? Not bad.
Pinnacle whiffed on Barry Bonds, Will Clark, Joe Carter, Roger Clemens, Cecil Fielder, Juan Gonzalez, Dwight Gooden, Don Mattingly, Mark McGwire and Dale Murphy among their 30-card checklist of projected future Cooperstown inductees.
There were 39 Hall of Famers who were active during the 1993 season, but many of the 19 who were not included in the set were still in the early stages of their career, so all things considered this was a decent job predicting the future.
Aside from the basic boxed set, there was also a Dufex version that was released at the 1993 SCAI conference in Dallas, Texas. Only 1,000 of the Dufex sets were produced, and those cards still carry a significant price tag, with Ken Griffey Jr. leading the way with a $400 book value.
Buy on: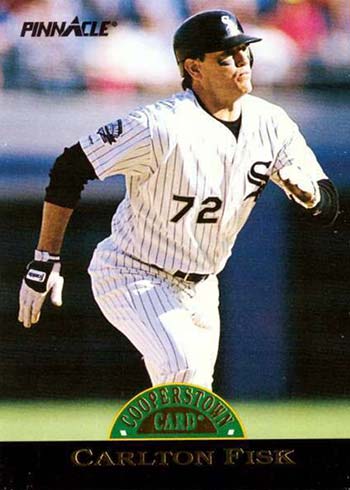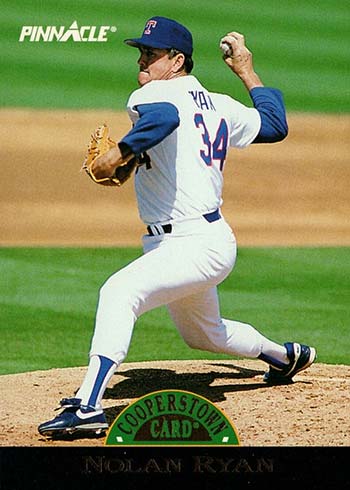 1993 Pinnacle Home Run Club
Cards: 48
Hall of Famers: 11
Pinnacle went all-in with the Dufex finish for their 1993 Home Run Club boxed set, with all 48 cards featuring the signature technology that gives the cards their impressive shine.
Jeff Bagwell, Andre Dawson, Ken Griffey Jr., Rickey Henderson, Eddie Murray, Mike Piazza, Cal Ripken Jr., Ryne Sandberg, Frank Thomas, Larry Walker and Dave Winfield are the 11 Hall of Famers in the set.
With such a big checklist, not everyone is a superstar. They dug deep to include Derek Bell (Padres), Dave Hollins (Phillies), Eric Anthony (Astros), Rob Deer (Tigers) and Charlie Hayes (Rockies), among others.
The set had a print run of 200,000 and was sold in a padded, hinged box with Detroit Tigers slugger Cecil Fielder on the packaging.
Buy on: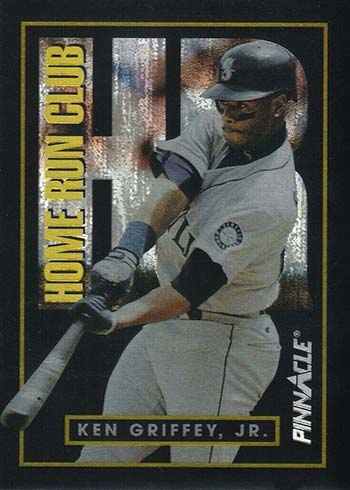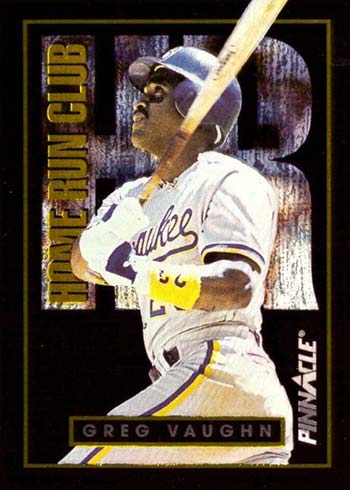 1993 Pinnacle Joe DiMaggio
Cards: 30
For their third boxed set, Pinnacle honored retired New York Yankees star Joe DiMaggio with a 30-card set commemorating his life and career.
The set was packaged in a black and gold tin and came with a print run of 209,000, and it came with a chase element as 9,000 of the sets feature an autographed card of DiMaggio.
There were five different versions of the autographed card, all of which were different from the 30 base cards. With 1,800 of each autograph card, there's enough scarcity for them to still carry a book value of $200 apiece. This is probably one of the most affordable ways to land a certified DiMaggio signature.
Card No. 11 in the set, which also features pitcher Bob Feller and is titled "Rapid Robert vs. Joltin' Joe" is the most valuable of the base cards with a $2 price tag.
Buy on: