1991 Topps Beverly Hills 90210 Trading Cards Will Remind You of the Best and Worst of the Early '90s
1991 Topps Beverly Hills 90210 trading cards came along when the show was a phenomenon of sorts. Overall, it wasn't one of TV's highest rated shows. However, it was something of a pop culture flashpoint, particularly among teenagers and young adults. Fashion, hairs (those sideburns) and music all got boosts from the show. And judging by the clothes on display in this set, it might as well have been an influence on 1992 Bowman Baseball.
And so did trading cards.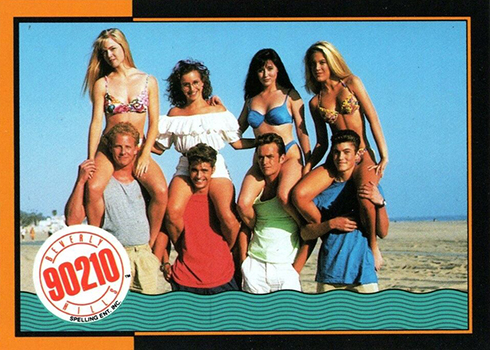 A prime time teenage soap opera seems like a strange choice for a set. It probably was. But Topps was likely looking to tap into a different demographic or at least keep up with the trends in a booming marketplace.
1991 Topps Beverly Hills 90201 Overview
The set has a standard structure for Topps entertainment releases at the time. The base set has 88 cards with virtually all of the images coming from promo shots.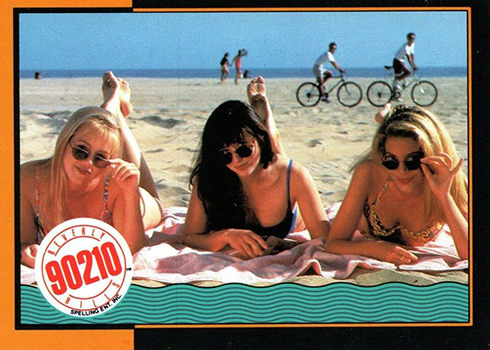 Packs never came with bubble gum, but the substance of the backs make up for it. They have plenty of little tidbits and trivia on the characters and the actors who play them. Don't expect much on those storylines that were edgy at the time.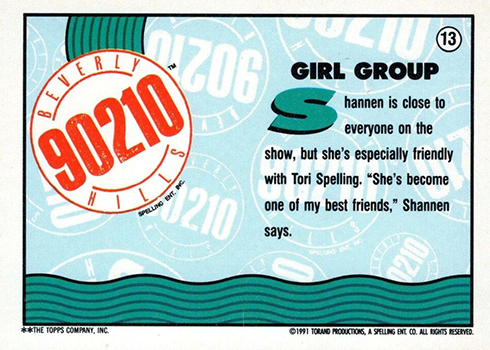 Cards are done on glossy stock giving them a bit of an upgrade over some of Topps' other non-sport releases, but not a lot.
Joining the base cards are 11 stickers. Again, it's all about the characters. Backs go together to form a group shot of the main group.
Today, 1991 Topps Beverly Hills 90210 trading cards live on through pop culture nostalgia. Like the show's fashions that are on display throughout the checklist, the designs are distinctly early '90s with big squiggles, random fonts and interesting color matchups.
The set doesn't carry a lot of value today, although, like a lot of nostalgia-driven pop culture sets, unopened boxes can bring some solid prices.
In recent years, 1991 Topps Beverly Hills 90210 has been used as the inspiration for a couple of Topps Throwback Thursday mini sets.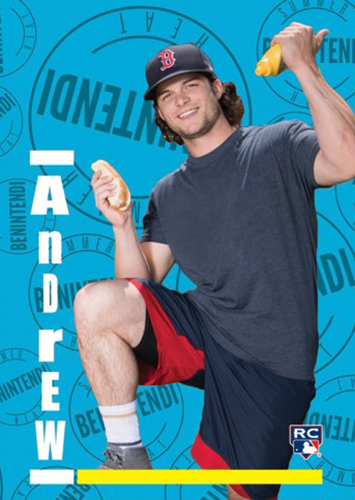 1991 Topps Beverly Hills 90210 trading cards at a glance:
Cards per pack: 8
Packs per box: 36
Boxes per case: 24
Set size: 88 cards, 11 stickers
1991 Topps Beverly Hills 90210 Checklist
Base Set
88 cards.
Buy on: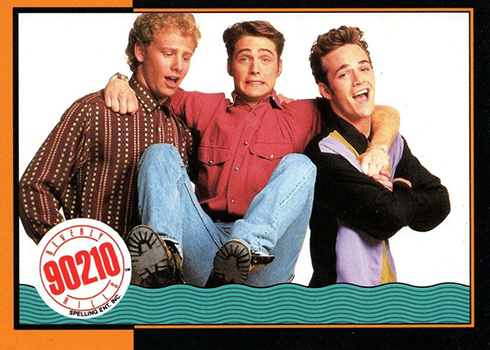 1 Rock 'n' Roll High School
2 He's a Rebel
3 New Kid in Town
4 The Beauty of Beverly
5 That Smarts!
6 Beach Boy
7 Silver's Gold
8 California Girl
9 Head of the Clique
10 Terrific Trio
11 Cute Couple
12 Expect the Unexpected
13 Girl Group
14 Time Off
15 The Dynamic Duo
16 Music Lover
17 Main Dudes
18 The Pet Set
19 Wave Watching
20 Hog Wild
21 Now You're Styling!
22 Tube Talk
23 Happy Together
24 Character Actress
25 Getting Better All the Time
26 Growing Up
27 Offscreen Athletes
28 Siblings
29 Hard at Work
30 Great Guys
31 Water Babies
32 Get On Board
33 Schooldaze
34 Gill Guy
35 Trivia Question 1
36 Trivia Question 2
37 Trivia Question 3
38 Trivia Question 4
39 Trivia Question 5
40 Trivia Question 6
41 Trivia Question 7
42 Trivia Question 8
43 Trivia Question 9
44 Trivia Question 10
45 Trivia Question 11
46 Trivia Question 12
47 Trivia Question 12
48 Trivia Question 13
49 Trivia Question 14
50 Trivia Question 15
51 Trivia Question 16
52 Trivia Question 17
53 Trivia Question 18
54 Trivia Question 19
55 Trivia Question 20
56 Trivia Question 21
57 Trivia Question 22
58 Trivia Question 23
59 Trivia Question 24
60 Trivia Question 25
61 Trivia Question 26
62 Trivia Question 27
63 Trivia Question 28
64 Trivia Question 29
65 Trivia Question 30
66 Social Climber
67 Earth First
68 Family Affair
69 Happy Actress
70 Work and Play
71 Like Alike
72 I Am What I Am
73 Horsing Around
74 Poor Rich Boy
75 Fun in the Sun
76 Face It
77 Nothing Is Perfect
78 Words of Wisdom
79 Book Nook
80 Hobby Horse
81 In the Beginning
82 The Real BH
83 Animal Farm
84 Thrill Seeker
85 Movie Man
86 Puck Stuck
87 Green Team
88 Staying on Top
Stickers Checklist
11 cards.
1 per pack.
Buy on: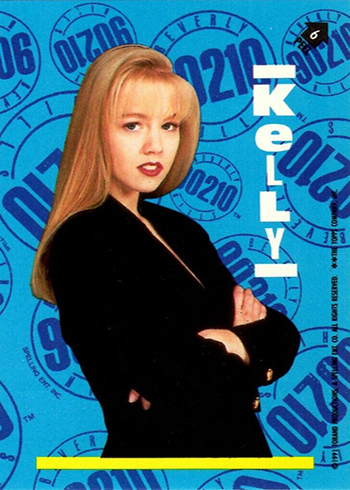 1 Brandon
2 Dylan
3 Brenda
4 Brandon
5 Andrea
6 Kelly
7 Group shot
8 Kelly/Brenda/Andrea
9 Dylan
10 Luke/Brenda
11 Brandon/Luke