Original 1989 Upper Deck Ken Griffey Jr. RC Polaroid Sells for Almost $14,000
Anyone can have a 1989 Upper Deck Ken Griffey Jr. Rookie Card. But how about an original photo that was part of the foundation for the card? The Polaroid, which was used as a basis for one of the most iconic cards of all-time, sold at auction on May 19 for nearly $14,000.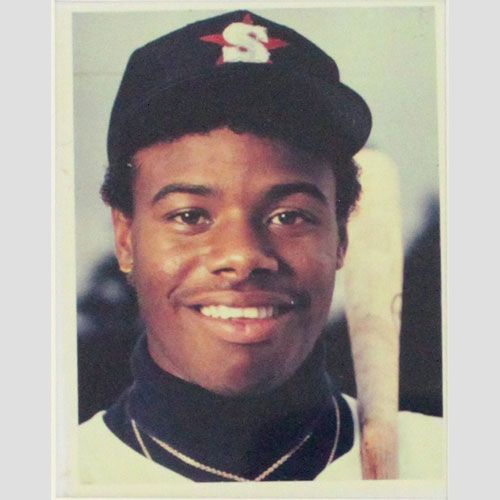 Including the buyer's premium, the final price came in at $13,887.60. The sale was through Memory Lane Inc.'s Spring Fever Auction 2018.
The pose and beaming smile on the head shot are recognizable in the photo. But there's a big difference that jumps out faster than one of those "What's Wrong?" puzzles at the back of a Highlights magazine. The Polaroid was taken when the first overall pick from the 1987 draft was a member of the San Bernadino Spirits. Of course, the final card, which kicked off Upper Deck's first set of baseball cards, has Griffey in a Mariners cap and uniform.
It was through a little pre-Photoshop magic that the change was able to happen.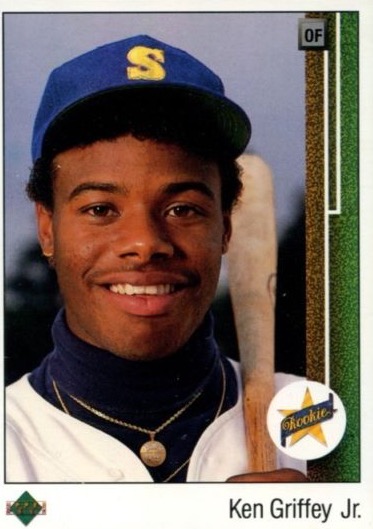 Prior to the Memory Lane sale, the Polaroid had two previous owners. It started with Tom Geideman, the man responsible for making Griffey #1 on the checklist. From Geideman, the photo went to Jay McCracken, the consignor from this sale.
Comments? Questions? Contact Ryan Cracknell on Twitter @tradercracks or by email.