The 1989 Upper Deck Ken Griffey Jr. Rookie Card Is Becoming a Bobblehead
The Seattle Mariners have revealed plans for their May 18 Ken Griffey Jr. bobblehead giveaway. It's dubbed a "Rookie Year" and its inspiration is from another piece of Griffey iconography – his 1989 Upper Deck Rookie Card.
The team posted the following to Twitter:
One of the best baseball cards of all time becomes one of the best bobbleheads of all time.

Ken Griffey Jr. "Rookie Year" Bobblehead Night is set for May 18—the first 20,000 fans take one home.

?️ https://t.co/sGGEyxIT92 pic.twitter.com/raOrQQuQXS

— Seattle Mariners (@Mariners) April 3, 2019
The likeness might not be perfect, but what bobbleheads are? But between the massive smile, turtleneck, chain and high-sitting cap, there's plenty there to recognize and get nostalgic over.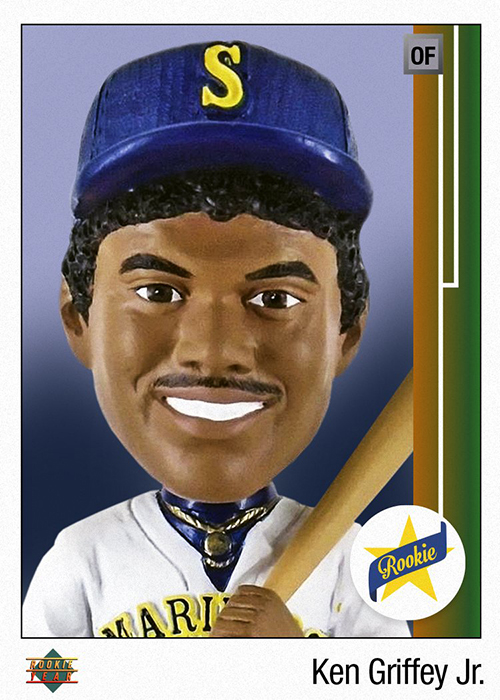 The game is a Saturday night tilt between Seattle and the visiting Minnesota Twins. A total of 20,000 of the 1989 Upper Deck-inspired Ken Griffey Jr. "Rookie Year" bobbleheads will be handed out.
It's the second of four announced bobblehead giveaways the Mariners are doing this year. Treading in familiar territory, they also have a pair of Funko POP promotions in 2019.