1986-87 Fleer Basketball Sealed Case Hitting the Auction Block, Could Top $1 Million
A sealed case of 1986-87 Fleer Basketball is coming up for bid through Collect Auctions. That's 12 boxes of 36 packs, all untouched since the day they were packaged.
That's a lot of Michael Jordan Rookie Cards.
When bidding opens on Monday, July 13, the price starts at $250,000. However, with a single box recently topping $100,000, the final price could top $1 million when bidding closes on Thursday, August 6.
While 1986-87 Fleer Basketball boxes make regular appearances on the auction block, aa sealed case is extremely rare. According to the item's description, Collection Auctions staff couldn't find any record of a public sale in recent years.
The boxes inside come with the added appeal and provenance that comes with their coming from a sealed case. It takes away the possibility of packs being tampered with or switched out.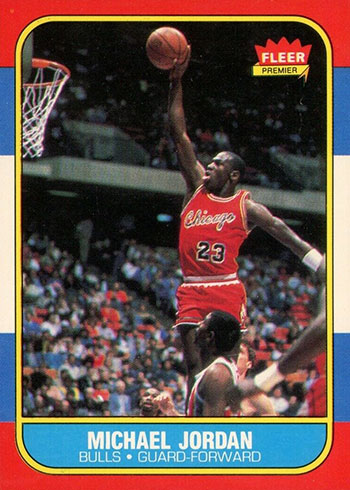 1986-87 Fleer Basketball is a landmark release, not just for the Jordan but Rookie Cards of several other Hall of Famers like Charles Barkley, Karl Malone, Patrick Ewing, Hakeem Olajuwon, Clyde Drexler and Dominique Wilkins. There's also the Michael Jordan sticker.
Collect Auctions also has sealed cases of 1987-88 Fleer and 1988-89 Fleer Basketball up for sale at the same time.