1986-87 Fleer Basketball Sealed Case Sells for Almost $1.8 Million
It's one of the most iconic sports card sets of all-time. And now a sealed case of 1986-87 Fleer Basketball has the price to show just how popular it has become. It sold for $1,789,717 through Collect Auctions on August 6.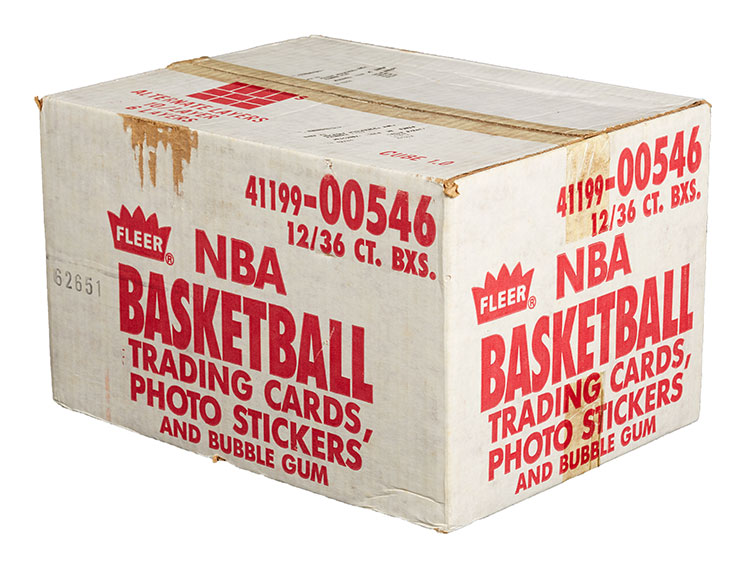 The winning bidder was Thomas Fish, owner of Blowout Cards, who announced he was bidding on someone else's behalf.
Plenty of potential Michael Jordan Rookie Cards have been sitting in the dark inside the case for almost 35 years. Inside are 12 boxes each with 36 packs. Each pack has 12 cards plus one sticker.
With 132 cards on the 1986-87 Fleer Basketball checklist, that means there could be three or four Jordans per box or roughly 40 in the case (39.27 is what the math works out to).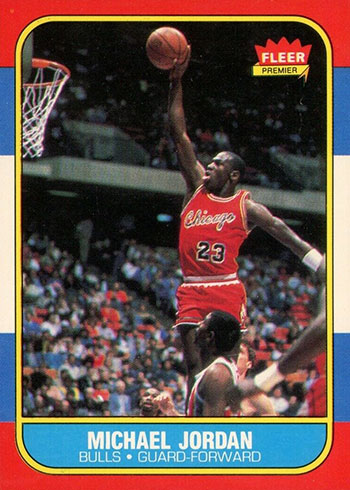 But there's also the Michael Jordan sticker. The simple insert set has just 11 cards, meaning there's a strong likelihood of at least three being in each box and about 40 in the case.
A Historical Set
It's not just Michael Jordan that drives the set, though. Charles Barkley, Karl Malone, Hakeem Olajuwon, Patrick Ewing, Clyde Drexler and Dominique Wilkins are just a handful of the other Rookie Cards on the loaded checklist.
And it's not just the cards and stickers that carry value. During the same auction, an empty case along with the boxes and wrappers topped $10,000.
After Topps dropped out of basketball following their 1981-82 set there was a gap in traditional mainstream NBA products until Fleer stepped in for 1986-87. There were the Star team sets, but nothing quite like regular packs and boxes.
Originally, 1986-87 Fleer Basketball was a tough sell at less than $0.50 per pack. There are numerous anecdotes of it collecting dust, sitting on store shelves. But as time went on, its popularity exploded. Even in recent years, prices have skyrocketed. In 2017, single boxes were going for $75,000. More recently, they've been topping $100,000. With the sealed case, the price per box was $149,143. Of course, the rarity of the case adds a significant amount to the overall value.
The $1.8 million case, which is the only one known to exist still sealed, came from the collection of the late Larry Fritsch, founder of Fritsch Cards.
It wasn't the only high-priced sealed basketball wax they consigned for the auction. Others included:
For those wondering about the fate of the case and whether it'll be opened, it won't. Blowout confirmed it on Twitter.
FYI case will remain intact !! https://t.co/X7HdLx2o6j

— BLOWOUTCARDS (@blowoutcards) August 7, 2020