1980s Celebrity cut autographs show up in Archives Football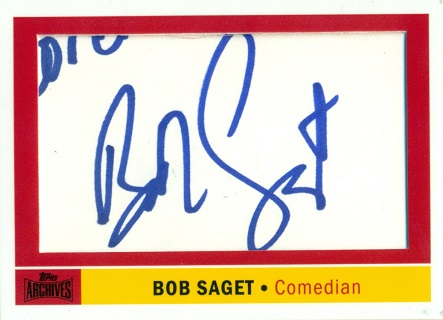 By Susan Lulgjuraj | Beckett Football Editor
When 2013 Archives Football released last week, collectors found cards of players in old, popular designs and former players who are fan favorites.
But there are some quirks in 2013 Archives – one of which is the inclusion of cut autographs from celebrities popular in the 1980s.
Just a few of these have popped on eBay, but enough to give collectors an idea of what they can expect.
Bob Saget
Saget is a comedian most known for his role as the lovable, yet goofy dad on the sitcom Full House. The show ran from 1987 to 1995. Now, he does the voice over on How I Met Your Mother.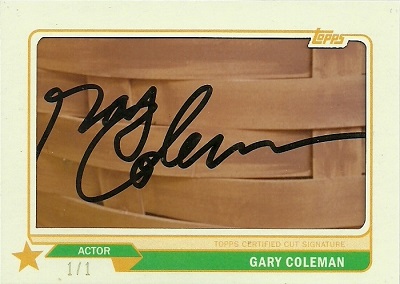 Gary Coleman
Coleman is best known for his childhood role of Arnold in Diff'rent Strokes. The show ran from 1978 to 1986. Coleman died in 2010 at 42 years old.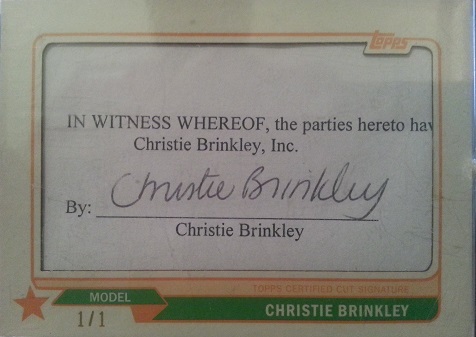 Christie Brinkley
Brinkley was one of the world's most famous models in the 1980s, gracing the cover of three Sports Illustrated swimsuit issues. She married (and later divorced) Billy Joel in 1985.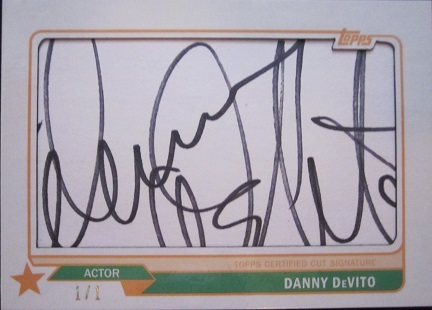 Danny DeVito
DeVito is still a successful actor, but he had a great run in the 1980s with the television show Taxi and then with movies such as Romancing the Stone, The Jewel of the Nile, Twins, Throw Momma from the Train and The War of the Roses.
Do you like the additions of these autographs in Archives? Answer the poll below. Also, whose cut autograph would you like to see?
Loading ...
Susan Lulgjuraj is an editor of Beckett Football. You can email her here with questions, comments or ideas. Follow her on Twitter here. Follow Beckett Media on Facebook and Twitter.