1980 Giants Team Issue Baseball Checklist and Details
1980 Giants Team Issue Baseball cards were handed out by the team. This 30-card set focuses on key members of the 1980 Giants roster including Willie McCovey and Vida Blue.
The cards do not carry traditional dimensions. Player portraits come in black and white with a facsimile signature in the large white space below it.
The cards are blank on the back and give no information about the player or their stats.
Buy 1980 Giants Team Issue baseball cards in the Beckett Marketplace.
1980 Giants Team Issue Checklist
30 cards.
Cards are not numbered.
Check card values in the Beckett Price Guide.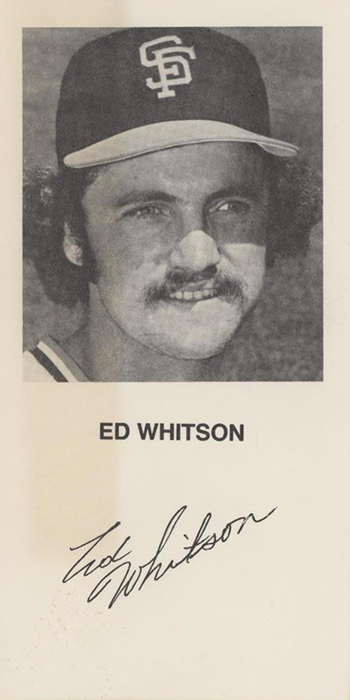 Dave Bristol
Vida Blue
Bill Bordley
Jack Clark
Darrell Evans
Tom Griffin
Ed Halicki
Larry Herndon
Marc Hill
Al Holland
Mike Ivie
Bob Knepper
Gary Lavelle
Johnnie LeMaster
Dennis Littlejohn
Milt May
Roger Metzger
Willie McCovey
Greg Minton
Randy Moffitt
John Montefusco
Rich Murray
Bill North
Allen Ripley
Mike Sadek
Rennie Stennett
Joe Strain
Terry Whitfield
Ed Whitson
Jim Wohlford