1980 Anderson Braves TCMA Checklist and Details
The 29-card 1980 Anderson Braves TCMA features the Class A South Atlantic League affiliate of the Atlanta Braves.
The standard-sized card fronts have red borders with round corners framing the posed color player photos. The player's name and position appear in a white bar under the image, while the team name is printed under this bar.
The horizontal back carries the player's name, position, team, league, and biography.
Included on the checklist are familiar baseball names like Brett Butler and Brook Jacoby. However, the most notable card in the set is Scott Patterson, who moved over to acting. His most notable role came in Gilmore Girls where he played Luke Danes.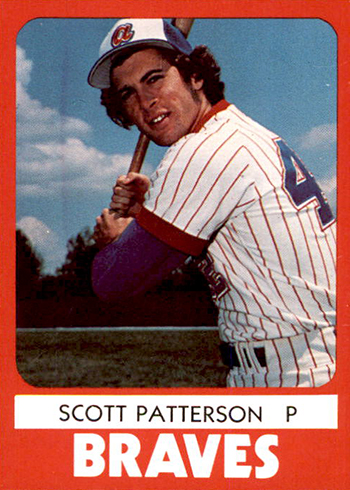 Buy 1980 Anderson Braves TCMA Baseball cards in the Beckett Marketplace.
1980 Anderson Braves TCMA Checklist
29 cards.
Check 1980 Anderson Braves TCMA baseball card values in the Beckett Price Guide.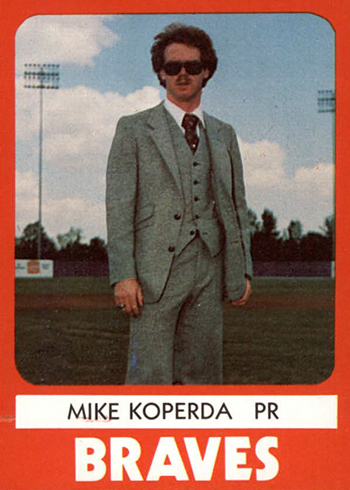 1 Dan Church
2 Arcilio Castaigne
3 Duane Theiss
4 Tim Fuller
5 Larry Edwards
6 Tim Alexander
7 Dave Coghill
8 Sonny Jackson
9 Scott Patterson
10 Ken Ames
11 Felipe Arroyo
12 Dave Chase
13 Mark Moses
14 Bill Nice
15 Mike Payne
16 Carlos Rymer
17 Buddy Bailey
18 Roy North
19 Randy Whistler
20 Eric Ayala
21 Mike Koperda
22 Mike Garcia
23 Ken Scanlon
24 Miguel Sosa
25 Harold Williams
26 Brett Butler
27 Brook Jacoby
28 Brad Komminsk
29 Rafael Quezada