1980-81 Topps Larry Bird, Magic Johnson Rookie Card Sells for Over $74,000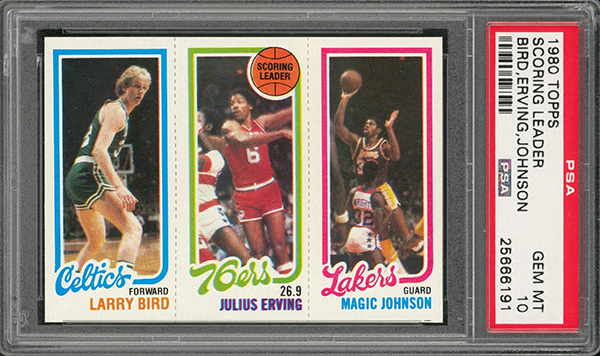 Traditionally, when time passes and the dust settles, Rookie Cards with multiple players are anchored by one superstar (if any). The 1980-81 Topps Larry Bird and Magic Johnson Rookie Card (which also has Julius Erving) is probably the most notable exception. One of the most iconic basketball cards of all-time, a PSA 10 copy of the card went for almost $75,000.
Sold through Goldin Auctions, the final price was $74,725 including the buyer's premium.
It is one of just 21 copies of the card to get the Gem Mint 10 grade from PSA.
1980-81 Topps Basketball is known for it's format that has three smaller cards connected as a panel. The idea was that the cards could be separated into individual cards, some of which were. The 1980-81 Topps Larry Bird, Magic Johnson Rookie Card is easily the most popular in the set. Not only that, but it's one of the most recognizable basketball cards ever.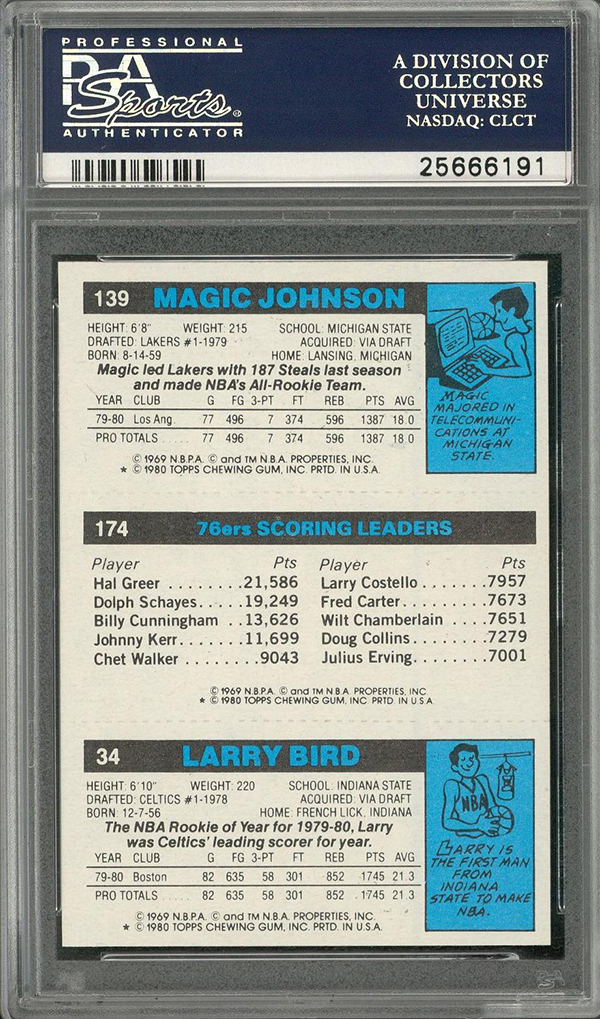 The two Hall of Famers flank a scoring leader card of another basketball legend, Erving.
This wasn't the only high priced basketball card to sell at Goldin's 2017 Summer Premium sale.
A BGS 9 1984-85 Star Michael Jordan sold for $24,500 while a signed copy of the same card graded BGS 8.5 went for $18,987.50.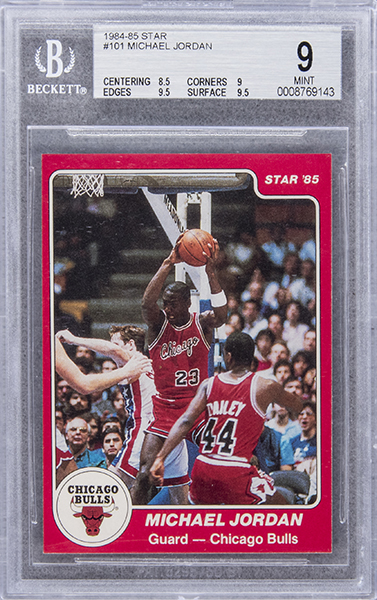 A little more recent, a 1997-98 Metal Universe Precious Metal Gems Red Michael Jordan numbered to 100 and graded BGS 9.5 landed a $23,275 sale price.
The soaring prices for 1986-87 Fleer Basketball boxes continued with one fetching $80,850.
Comments? Questions? Contact Ryan Cracknell on Twitter @tradercracks.