1980-81 Topps Basketball: To Separate or Not to Separate?
You're doing what?
This is the question I'm often asked after I start discussing my 1980-81 Topps Basketball set-building project. As my collecting journey continues, I find myself enjoying overlooked or unique products more and more.
While the 1980-81 Topps Basketball set isn't necessarily obscure, its 3-in-1 nature does make it somewhat unique. To take it a step further, building the set as individual "mini" cards instead of obtaining unseparated three-card panels is an often overlooked way to collect the Rookie Cards of two legends of the game.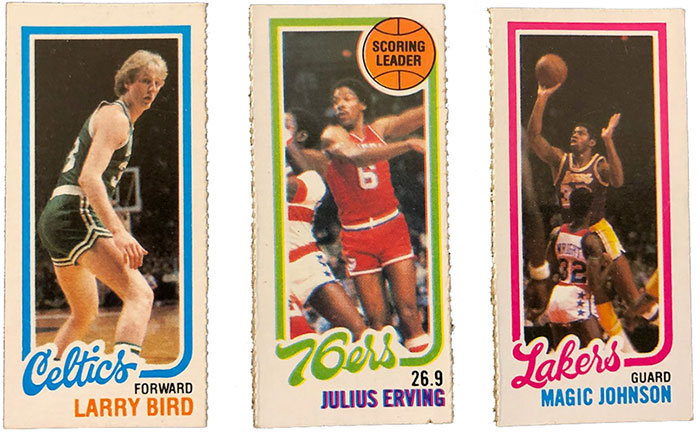 Looking at the Details of the Set
The checklist contains 264 cards, which breaks down to 88 panels with three cards on each panel. Pretty straight-forward right? Not so fast. Topps opted to make things interesting by printing on a couple different sheets with different combinations of players. There are actually 176 unique three-panel cards which result in two complete sets if you are able to track them all down.
The size of the checklist was a pretty significant increase over previous years. This allowed for the inclusion of a few subsets. The first 18 cards were All-Stars and served as checklist cards. The final 12 cards featured a Slam Dunk logo, and there were also a variety of statistical Team Leaders dispersed throughout the set.
Topps went back a couple years for the inspiration of the set's design. The cards feature a look very similar to 1978 Topps Baseball, including the familiar font used for the colorful team name on each card. A solid line of the same color borders the player's photo, and the player's name and position are in the lower right corner.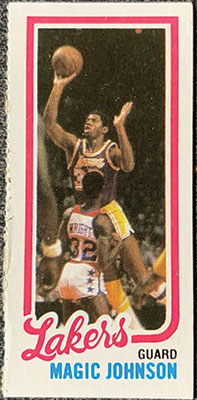 Magic Johnson (#138) and Larry Bird (#34) both have Rookie Cards in this set. Julius Erving (#174) joins both of them to make a single three panel card which is a grail card for many collectors. Magic has another All-Star checklist card (#18), and Bird has two additional team leader cards (#30 and #31).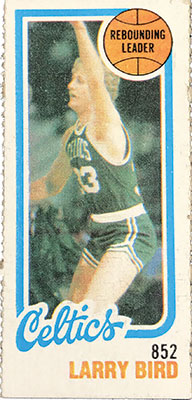 Several other memorable players make their cardboard debuts in this set including Maurice Cheeks, Bill Cartwright, and Tree Rollins. Legends such as Kareem Abdul-Jabbar, George Gervin, and Pete Maravich also make appearances in the set. This is Pistol Pete's final Topps card as an active player.
So Why Would I Want to Build a Single Panel Set?
Good question. Basically, it started with convenience! I had picked up a collection which included about 150 already-separated cards from the set, and I decided I'd just keep it going and finish it off . In addition, I love displaying my sets in binders so I can easily look at the photos and read the backs. When you use tobacco card pages, this single panel set displays great in a binder. The unseparated cards just don't have the same eye appeal.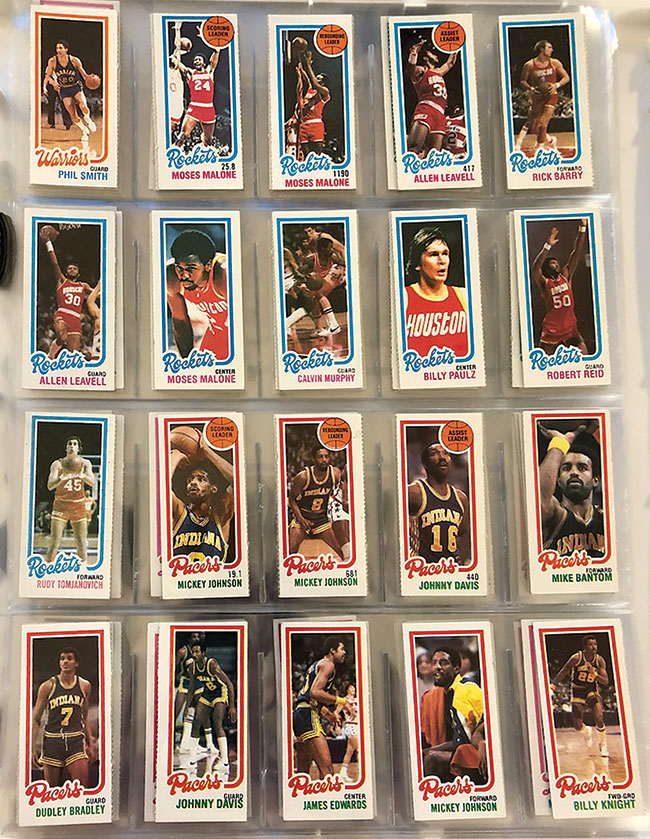 You'd have to think Topps intended for the cards to be separated and collected as individual minis, right? I'm sure that happened quite a bit when these cards were freed from their original wax packs during the 1980-81 season. When it comes to value and availability today, however, full three-card panels are in greater supply and also carry higher values on the secondary market, at least for complete sets and the Bird/Erving/Johnson card.
There are however some exceptions to that rule. In fact, as I was tracking down the missing cards I needed, there were some commons where it was cheaper to buy the three card panel than the individual common. Don't tell anybody, but in a couple cases I bought the cheaper version and separated it myself!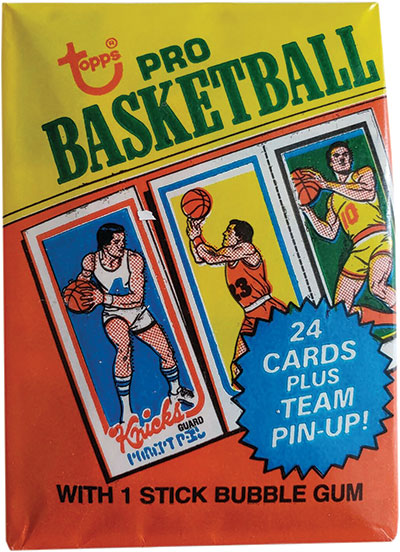 Whenever you have a company trying something new with a product's design, opinions will be mixed. I appreciate how the three-card panels provide options for collecting. You can build a separated single panel set like me, a set of three card panels, or go all the way and track down both print sheet versions.
If you want to add some variety into your collection, take a look at this set. It's certainly one of the most unique basketball card sets ever produced.