1976 Topps Star Trek Box Fetches Over $7,500
A complete box of 1976 Topps Star Trek trading cards just went for some major money on eBay. The box, which was sold by Baseball Card Exchange, closed on October 1 for $7,575.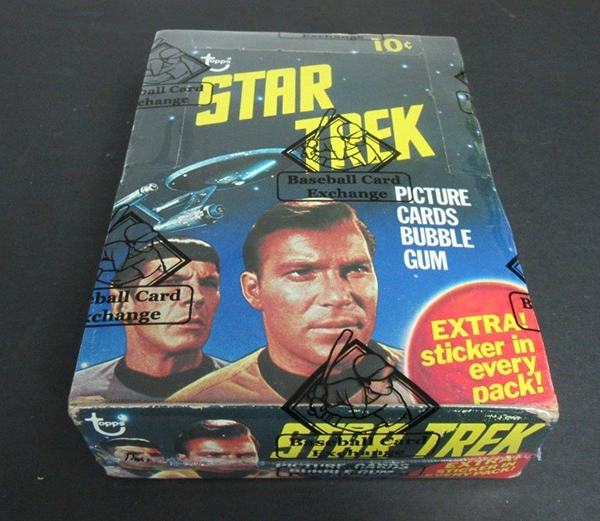 Star Trek trading cards have been around for almost as long as the show has. The 1976 set, the first for the franchise from Topps, wasn't the first but it remains one of the most popular. Leaf put out the first Star Trek cards for North American collectors in 1967, when the show was still on the air. Although significant, it took a black and white approach.
1976 Topps Star Trek brought the color, making for a more vibrant and exciting set that continues to endure decades later. It also took on the standard approach for a lot of Topps non-sport releases, adding stickers to the checklist.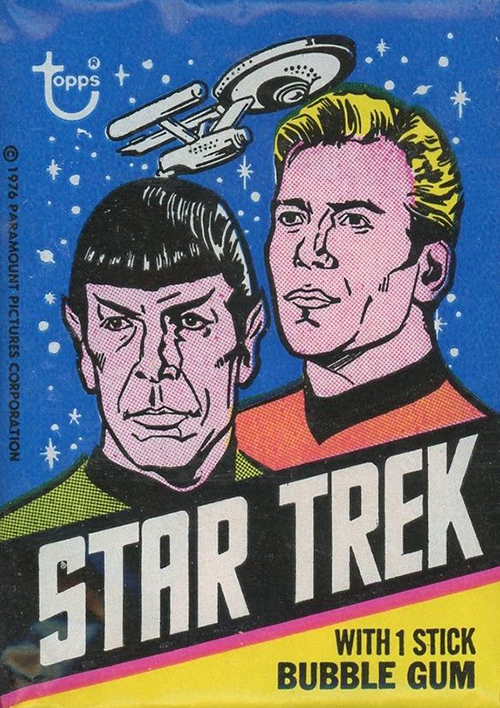 Other 1976 Topps Star Trek Box Sales
Over the past few years, unopened boxes of 1976 Topps Star Trek have been strong sellers on the rare occasions they've popped up for sale publicly. In May, 2015, a box sold through Heritage Auctions for $2,509.50 including buyer's premium. That same auction saw a PSA 9 Captain Kirk sticker from the set fetch more than $2,600 on its own.
A little more than a year later, another box went for $10,800 through Robert Edwards Auctions.
To chart their rise, you don't have to go back to far. In 2011, another complete box sold through Huggins & Scott for $550.
Comments? Questions? Contact Ryan Cracknell on Twitter @tradercracks or by email.