1967 Topps Baseball Errors and Variations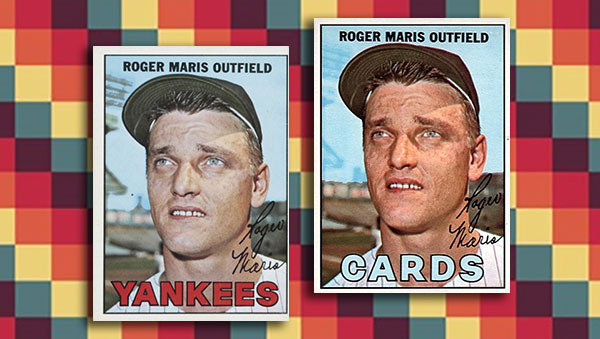 By Ryan Cracknell | Hobby Editor
If you look close enough at any sports card set, you're probably going to find some sort of error. Whether that's a spelling mistake, wrong photo or a glitch in the stats, baseball card errors can make an otherwise mundane card memorable. Today, few mistakes are corrected due to the modern printing process, costs associated with it and distribution. But this wasn't always the case. Like most sets from its era, many 1967 Topps Baseball errors were corrected. And some other cards came with variations (and not the intentionally short-printed kind).
Most of the 1967 Topps Baseball variations are subtle like missing stat lines and slightly altered bits of text on the back. The biggest error is probably James Murray Brown's photo being used instead of George Korince. However, this is one of the few errors in the set that wasn't created.
Here's a breakdown of the 1967 Topps Baseball errors and variations.
1967 Topps Baseball Errors and Variations Gallery
26 Bob Priddy
45 Roger Maris
58 Paul Schaal
72 George Korince, John Matchick
86 Mike McCormick
103 Mickey Mantle Checklist
128 Ed Spiezio
191 Willie Mays Checklist
200 Willie Mays
223 Mike Ryan, Boston Red Sox
254 Milt Pappas
282 Johnny Odom
374 Mel Queen
402 Grant Jackson, Billy Wilson
417 Bob Bruce
427 Ruben Gomez
447 Bo Belinsky
454 Juan Marichal Checklist
Comments? Questions? Contact Ryan Cracknell on Twitter @tradercracks.