1952 Topps Mantle Leads as 6 Cards Hit Six Figures at 2018 Heritage Summer Platinum Auction
A 1952 Topps Mickey Mantle graded PSA 8.5 sold for $810,000. A PSA 8 copy went for $420,000. Both were the top baseball card sales during Heritage Auctions' 2018 Summer Platinum Night Sports Collectibles Auction.
All top six cards sold for more than $100,000.
The PSA 8.5 copy is part of a newly uncovered stash of long-forgotten vintage cards two brothers had since their childhood. It's one of five second-year 1952 Topps Mickey Mantle cards in their collection.
It's one of five to have the NM-MT+ 8.5 grade from PSA. The 1952 Topps Mickey Mantle has just six PSA 9 and three PSA 10 copies. The highest grade for a BVG copy is an 8.
For price comparisons, a PSA 9 Mantle sold for $2.88 million this past April, also through Heritage Auctions. That particular card was owned by former NFL player Evan Mathis.
Here's a list of all of the cards to sell for more than $100,000 during Heritage's sale.
Top-Selling Baseball Cards at HeritageAuctions' 2018 Summer Platinum Night Sports Collectibles Auction
1. 1952 Topps Mickey Mantle PSA 8.5 – $810,000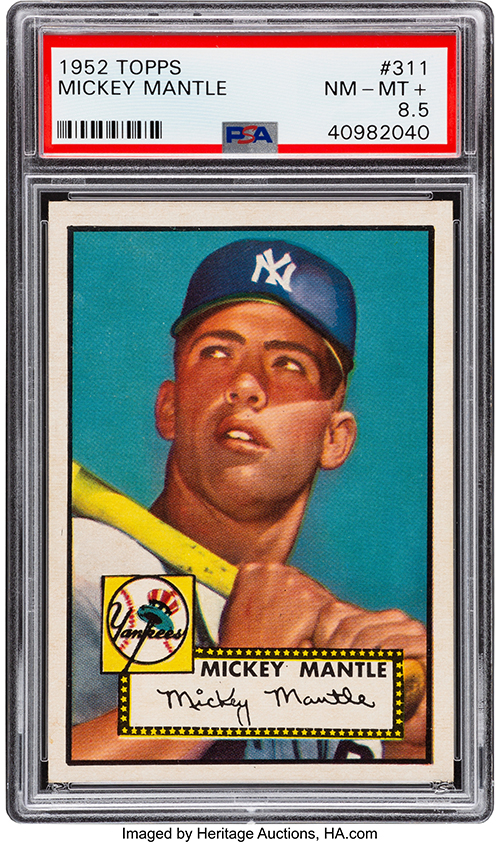 2. 1952 Topps Mickey Mantle PSA 8 – $420,000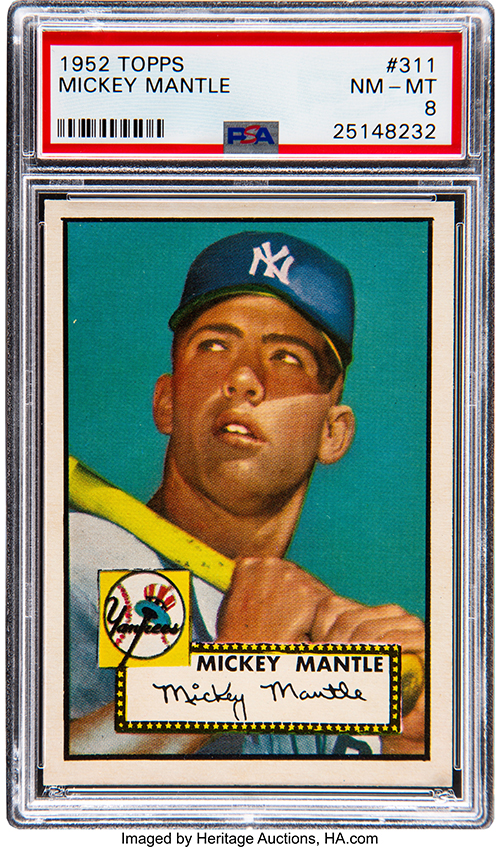 3. 1916 Indianapolis Brewing Babe Ruth PSA 4 – $264,000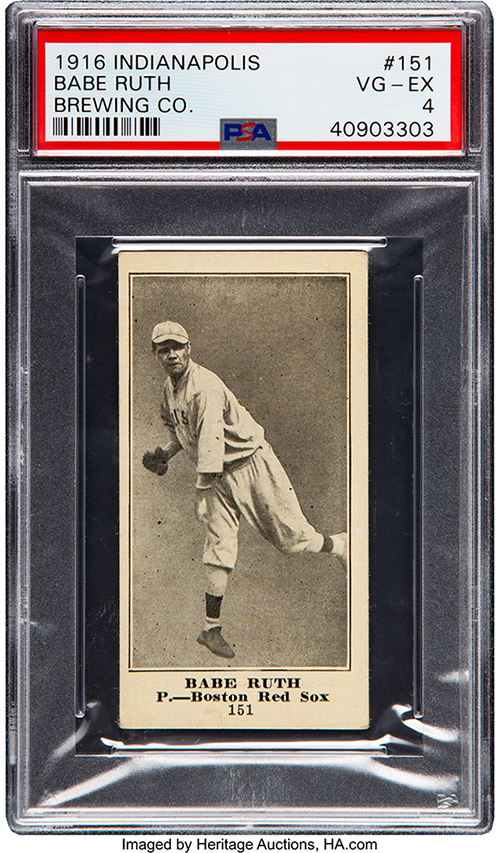 4. 1914 Boston Garter Color Ty Cobb SGC 50 – $204,000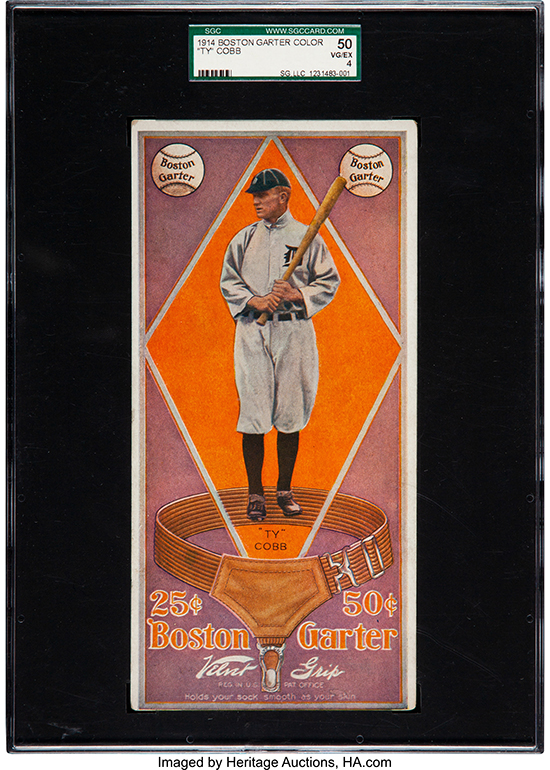 5. 1914 Cracker Jack Christy Mathewson PSA 5 – $144,000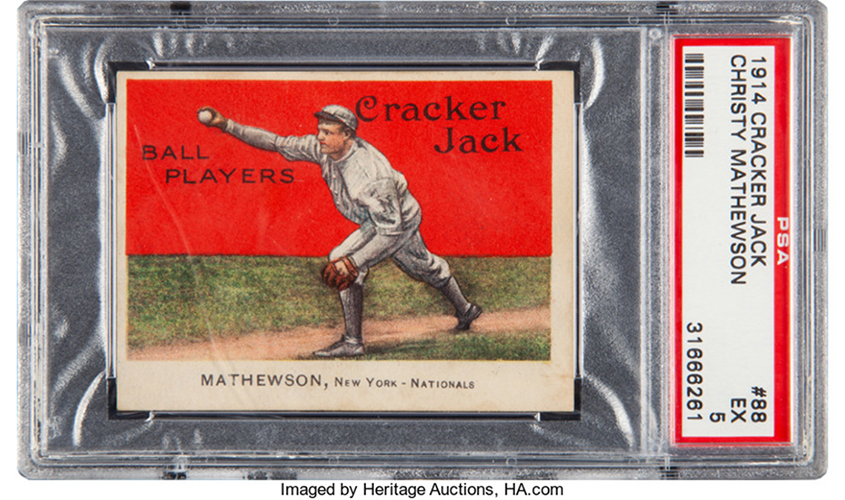 6. 1909-11 T206 Piedmont Christy Mathewson Portrait PSA 8.5 – $114,000