1941 Goudey Baseball: A Flawed Finale
For nearly a decade, Goudey ushered in the start of the gum baseball card era. But by the time the company's final release was issued in 1941, Goudey had seemingly limped to the finish line.
Goudey's official baseball card demise didn't come that abruptly, mind you. Looking back, the series was on a mostly downward spiral after the production of two legendary offerings in 1933 and 1934. The company issued a much shorter 36-card set in 1935 using cropped images already seen in prior years. In 1936, they produced an even smaller 25-card release and a traditional card set wasn't even released in 1937. Goudey returned with their 'Big Heads' cards in 1938, but avoided production of traditional card sets in the next two years.
While Goudey did print all sorts of other baseball collectibles in the 1930s, including flip books, miniature photos, and premiums to go along with several non-sport releases, their baseball card interest was seeing a steady decline. And even though collectors may have had complaints about earlier sets, it's difficult to imagine a worse Goudey release than its quirky 1941 offering.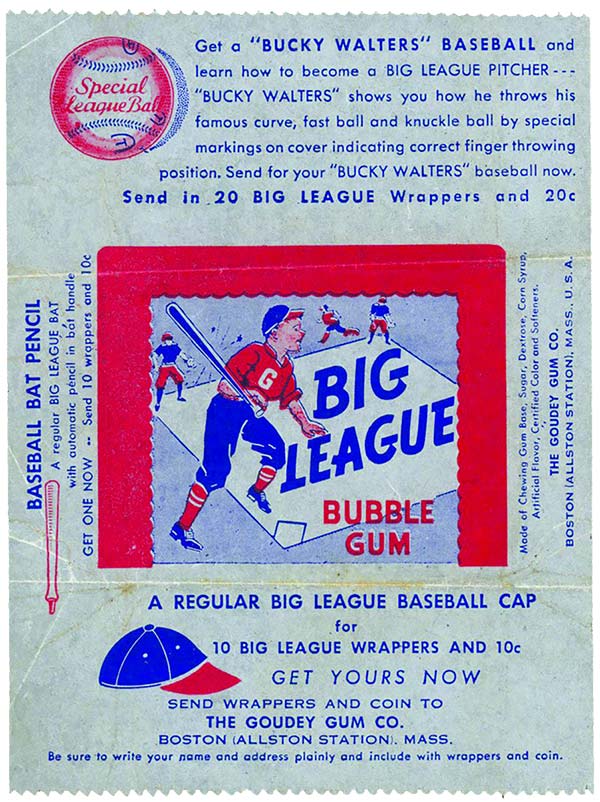 Cards are cards, right? Well, sure. And as a collector of old cards, I'm glad that Goudey produced a set in 1941 because that's better than nothing. Even the most novice collector, however, could quickly point out the numerous weaknesses in Goudey's final set of baseball cardboard.
For starters, Goudey's 1941 set was another embarrassingly short one – at least compared to the 240-card set they printed in 1933 followed by the 96-card release the following year. 1941 Goudey Baseball contains only 33 cards. Unfortunately, it's not only the small size of the set that is disappointing. Even players included in the set's checklist do little to generate interest among collectors.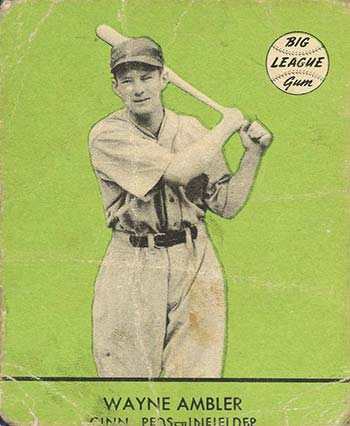 The set is devoid of most of the big stars of the era, including Joe DiMaggio, Ted Williams, Hank Greenberg, Jimmie Foxx, Bob Feller, Johnny Mize, and more. The checklist includes a couple of big names in Hall of Famers Mel Ott and Carl Hubbell, but it's better known for the players not featured – most of which appeared in Play Ball's competing run of sets issued from 1939 through 1941. There can be little debate that by 1939, Play Ball had replaced Goudey as the 'go to' for baseball card collectors.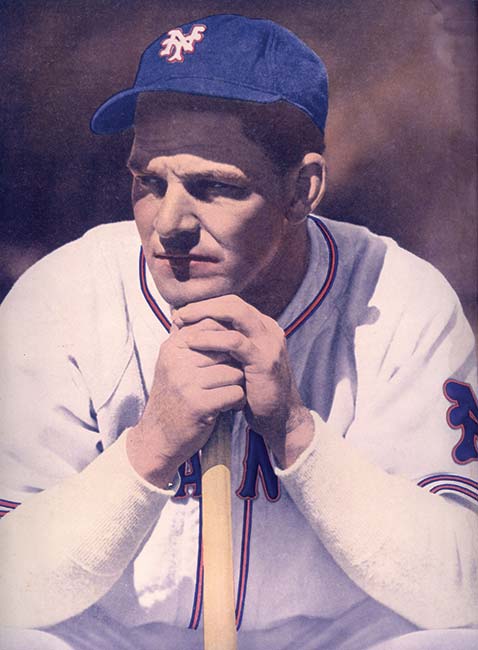 While Play Ball touted most of the big names in the sport, some of the inclusions in the Goudey set were downright head-scratchers, given its small size. Dario Lodigiani is one of those. Lodigiani had a small amount of early success in 1938 and 1939 with the Philadelphia Athletics, appearing in 214 games, batting .280 as a rookie. But he registered only a single at bat in 1940 before heading to the Chicago White Sox in 1941. He did not even find his way into any of the much larger Play Ball sets. The few sets Lodigiani appeared in were mostly later minor league and Japanese issues, but he somehow snuck into this release. With a checklist so short, Lodigiani's inclusion seems to make little sense.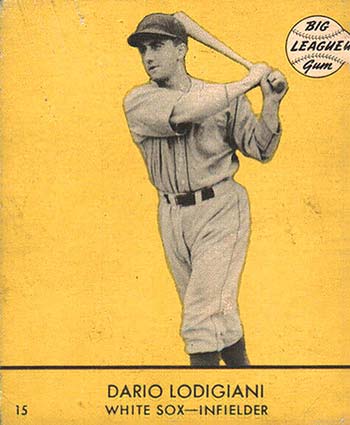 One of the bright spots is that the very first card in the set gives us a slice of some history. Pitcher Hugh Mulcahy has the honor of being card No. 1 in the 1941 Goudey set. An all-star in 1940 despite losing a major league-best 22 games, Mulcahy played nine seasons in the majors with the Philadelphia Phillies and briefly, the Pittsburgh Pirates. He is most famously known as being the first major leaguer drafted into the U.S. Army during World War II. That distinction is added to the bottom of his card.
Goudey's checklist from 1941 was a dud. However, another major flaw with the set is the quality of its production. Many of the cards were badly cut and some even include rough edges that appear as if they were torn. Cards in the offering were also routinely miscut and off-center, making it a challenge to complete the set in high-grade condition. The cards roughly measure 2 3/8" wide by 2 7/8" tall. However, those limits are routinely tested with the miscut issues commonly accounting for smaller sizes. These printing errors are so frequently seen that they often do not warrant the types of price reductions as you would expect in other sets with better quality control. For better or worse, many collectors have seemingly shrugged off miscut cards and they quickly find new homes even without severe price discounts.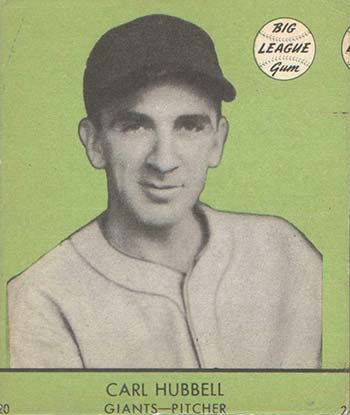 How common are the miscut and off-center cards? While PSA's online population report for graded cards does not clearly identify the types of qualifications assigned (qualifications include a number of flaws which hamper a card's grade), more than 20% of the 1941 Goudey cards they have graded to date include a qualification with the majority almost certainly related to cutting issues.
Further complicating things is an uninspiring design. The cards feature black and white images of players against a monotone color background. Standard information (name, position, and team) are all featured on the front, along with a card number, but the backs of the cards are entirely blank – a significant deviation from other Goudey sets, which typically included a player biography. Another concern is that the poor cuts of the cards sometimes removed the card number and team/position of players, which were all printed at the bottom.
But the set can't be all bad, right? True.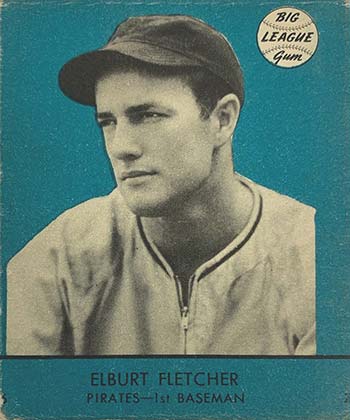 For one thing, it's still a Goudey set. The Goudey name remains one of the most notable in the entire pre-war era and their releases, no matter how lackluster, always command interest. Collectors still find their way to this set simply because it's a Goudey release. That backhanded compliment aside, one thing in particular that I admire about the set is the collection of color variations found in it. Each card has four different variations – red, yellow, blue, and green. While many collectors pursue the 33-card basic set (one card of each player), Goudey enthusiasts may prefer the master set including all color variations and a total of 132 cards. While collectors of modern issues chase rainbow variations of current players, the 1941 Goudey set was well ahead of that phenomenon with its own assortment of colored cards.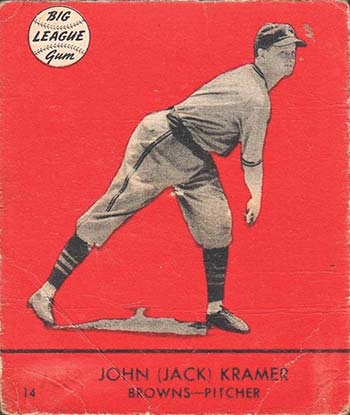 Collectors seeking rare issues will also enjoy the 1941 Goudey set. The cards are a bit too common to be considered scarce. However, they are among the rarest (if not the rarest) of the Goudey issues and that has helped keep their prices healthy. While low-grade commons from Goudey's more popular 1933 or 1934 sets start around $10-$15, these are roughly double that price.
Some short prints are also believed to exist. Cards numbered 21 through 25 (Harold Warstler, Joe Sullivan, Babe Young, Stanley Andrews, and Morris Arnovich) are considered to be short-printed, even if the population reports don't necessarily back that up.
Finally, the shorter checklist does make it a relatively easy set to pursue – despite the rarity of the cards. Cards pop up for sale with some regularity online and you'll find them in stock from some vintage dealers, too. Building a set within a budget will require some patience but the endeavor is hardly impossible.
Despite the positives of this set, however, the verdict has been in on this release for quite some time. Even the most devoted vintage collector will have trouble defending its numerous flaws.