1916 M101-4 Sporting News Babe Ruth Rookie at $400,000 and Rising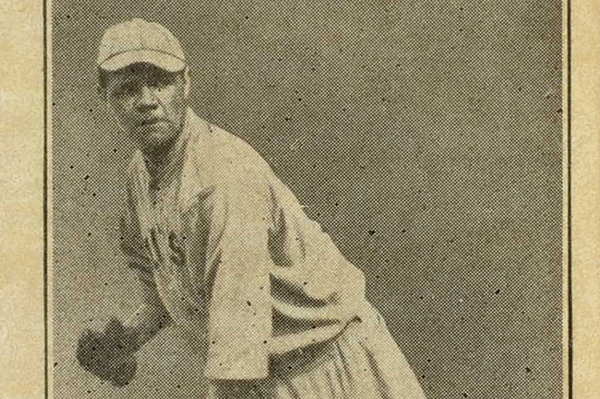 One of the top-condition copies of one of the most important Babe Ruth cards is off and running at Robert Edwards Auctions' Fall 2017 Auction. A 1916 M101-4 Sporting News Babe Ruth, seen by many as his Rookie Card, is already at $400,000 early into bidding.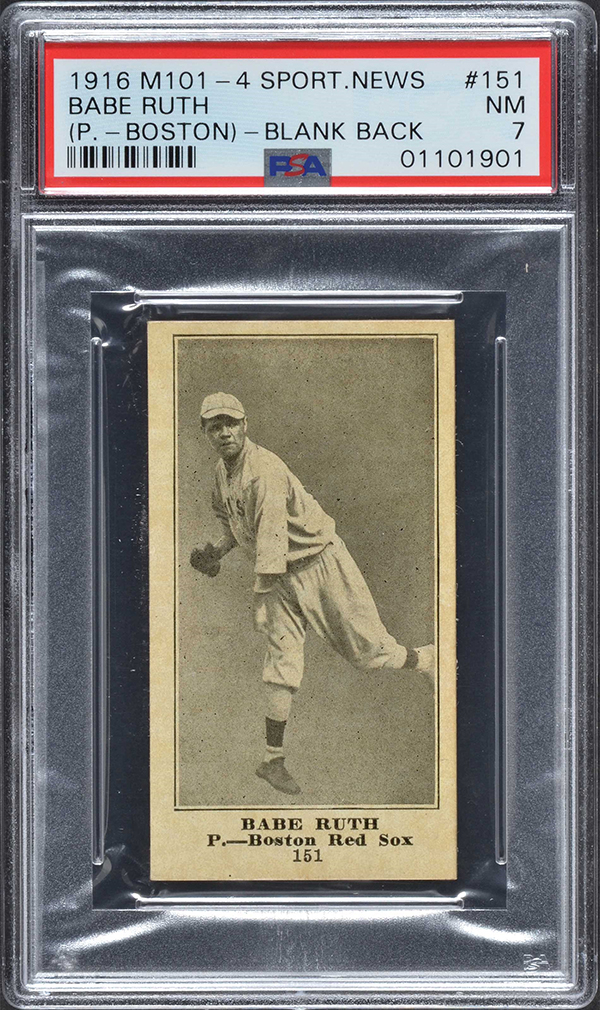 1916 M101-4 Sporting News Babe Ruth
It's one of just three copies of the card to receive a grade of 7 NM from PSA. They have just one higher, a PSA 8.
This is the one of first cards to feature Babe Ruth as a major leaguer. It's also striking to see him pictured as a pitcher for the Boston Red Sox. Ruth is in the similar 1916 M101-5 set as well.
This card is already entering unchartered territory as very few 1916 M101-4 Babe Ruth cards have been offered publicly and none in this condition. In November, 2016, Heritage Auctions sold a PSA 4 copy for $215,100. A PSA 6 changed hands in April, 2015 for $204,000.
A PSA 7 copy of the similar 1916 M101-5 Sporting News Babe Ruth went for $552,000 in May, 2017. In August, 2016, another one sold for $717,000. Both of these were through Heritage Auctions. Both were up significantly from a few years earlier. Goodwin and Co. sold one in 2012 for $200,169. 2008 saw two 1916 M101-5 Babe Ruth cards sell, going for right around $44,000 and $88,000 each.
The M101-4 Sporting News set was handed out as a premium, likely through several different stores and offers. The basic checklist has 200 cards, although there are several variations that have the names of different stores and businesses stamped across the back. Some also have ads for The Sporting News.
This particular card is a blank back version.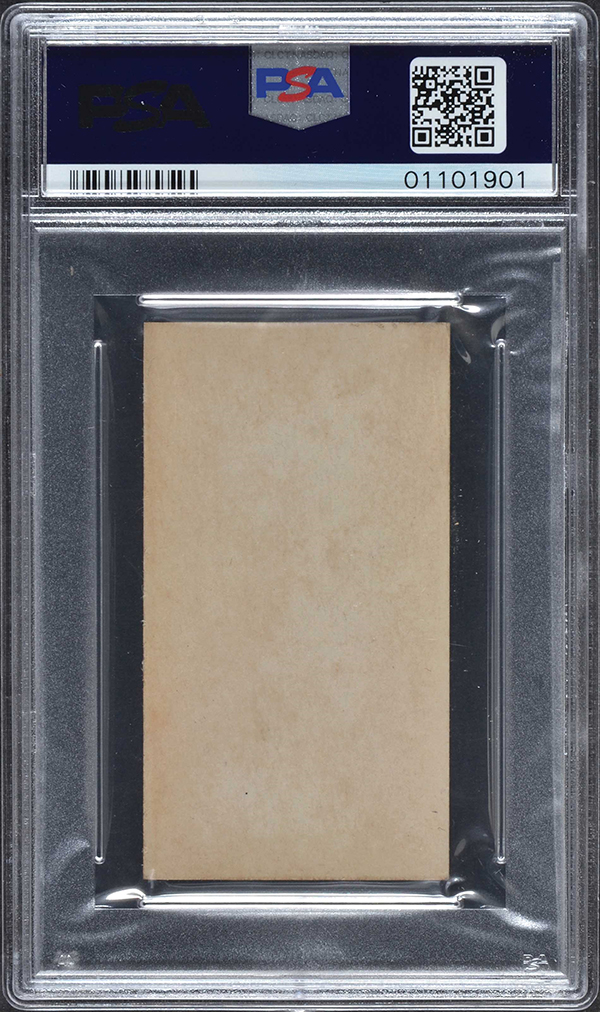 It may be the most common type, but this set is still considered extremely rare.
The REA auction closes on Sunday, October 29.
Comments? Questions? Contact Ryan Cracknell on Twitter @tradercracks or by email.