2017 was a big year for sports cards. Baseball had Aaron Judge and Cody Bellinger setting rookie records.
Football had late-2016 releases featuring a pair of Dallas Cowboys super rookies in Dak Prescott and Ezekiel Elliott. Then when the 2017 season kicked off, Carson Wentz took off.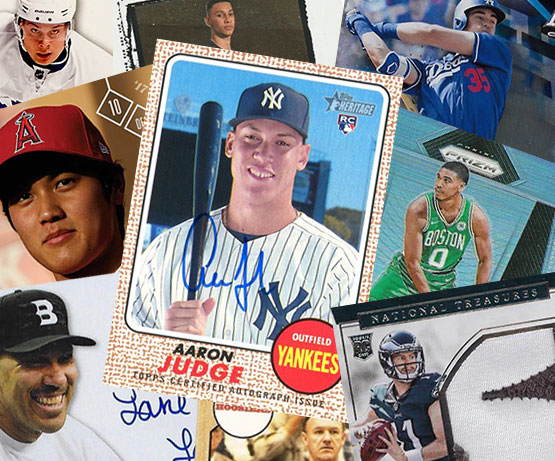 Basketball had some of the biggest Ben Simmons cards arrive along with the delayed start of his pro career. The 2017-18 rookie class has brought with it plenty of notable names.
Auston Matthews wrapped up the 2016-17 hockey card season just like he started it — in dominant fashion.
This past year didn't see any major changes in the way of licenses in the big four sports. That meant plenty of continuity. It also meant some experimenting and new trends as well.
Here's a look back at 2017 in the world of sports cards through the lens of 17 cards. Some are valuable but that doesn't mean they're all the most valuable. The hobby is shaped in many ways. Prices are just one.
With that in mind, here are 17 cards released in 2017 that sum up the year that was.
17 Sports Cards That Helped Shape the Hobby in 2017
2017 Topps Steve Winfree
The 2017 Topps Steve Winfree is a card that was legitimately life-changing. It's not one that you could find in a pack. It was actually a custom card that gained lots of attention for all the right reasons.
With her husband in need of a kidney transplant, Heather Winfree discovered that she was a match to be a donor. She broke the news to Steve on the back of a custom Topps baseball card. The couple's emotional video and touching story quickly went viral.
In the months since, the transplant went through and the Winfrees have become ambassadors in raising awareness for the fight against kidney disease.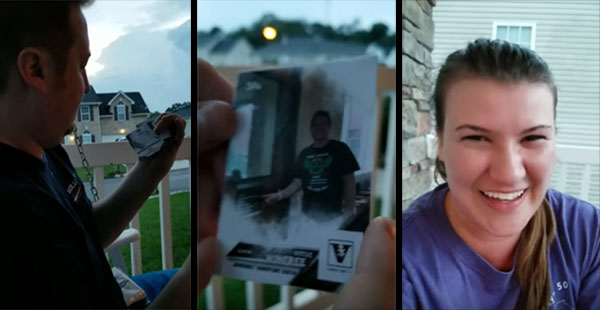 What's your favorite card of 2017? Let us know in the comments below or talk with us on Twitter.
Comments? Questions? Contact Ryan Cracknell on Twitter @tradercracks or by email.