13 Trends That Shaped and Help Define Sports Card Collecting in the 2010s
The world of sports cards is constantly changing. Nostalgia may be a big part of the hobby, but so is technology and how we interact with it. The 2010s brought about its own set of trends as collecting — and what that means — continues to evolve.
Here's a look at some of the major through lines that played out during the decade of the 2010s and how they've influenced where sports cards are at today.
Exclusive Licenses
Nothing influenced card collecting more in the last decade than exclusives. Today, all four major sports leagues have trading card deals with just one company. At the start of the decade, Topps was in their second year of their MLB exclusive. Panini was in their first season with the NBA.
Hockey, the first to go exclusive, actually went the other way by adding Panini for the 2010-11 season. However, within a few years, things went back to the way they were before with Upper Deck being the lone NHL card license.
Football was the last of the "big four" to go exclusive, with Panini landing deals with both the NFL and NFLPA starting in the 2016 season.
College, a variety of soccer leagues, minor leagues, national teams, smaller leagues like the CFL and even special events such as the Perfect Game Showcase further expanded the idea of exclusives.
Player Exclusives
Collecting in the 2010s also meant plenty of athlete exclusives. Usually, it lined up with the league licenses like Topps and Mike Trout, Connor McDavid and Upper Deck, and Zion Williamson with Panini.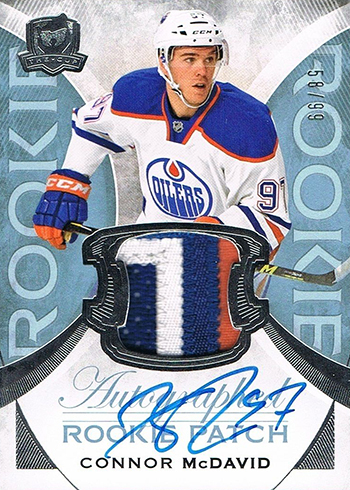 But there were also some that didn't. Upper Deck signed Ben Simmons to an autograph exclusive despite not having a slate of basketball cards beyond multi-sport products like Goodwin Champions. Leaf signed top hockey prospects Jack Eichel, Nico Hischier and Nolan Patrick, which meant their signatures weren't in Upper Deck products during their rookie seasons. Leaf also signed Damian Lillard but worked with Panini to get some of his autographs in a handful of 2012-13 NBA products.
The exclusive theme carries over to products themselves. Special retail configurations and hobby-only products have long been part of the hobby. For example, 1996-97 Topps Chrome Basketball was meant to be only for retail. But in the second half of the 2010s, a new kind of exclusive has become more common — online exclusives. Whether it's ongoing sets like Topps Now, Topps Living Set or Panini Instant, or full-on products, the manufacturers are going the direct-to-consumer route more often.
Group Breaking
Since peaking in the early 1990s, the number of sports card shops has shrunk drastically. While there are still lots of great ones out there, they're not seemingly in every town like they were. And that's unfortunate because not only is the local hobby shop the place to get cards, they're also a place to talk sports, trade and connect with like-minded hobbyists.
As the industry shifted more online, some of that community was lost. Message boards emerged, but they didn't bring the same level of interaction. They're more discussion oriented than just hanging out.
But as the Internet has become faster, stronger and capable of more things a new type of card community has emerged. Group breaks bring collectors together and they usually split the cost of cases, boxes or whatever's being offered.
More than that, many of these breaking sites and rooms have become an important part of the collecting community. People from all over the world can get together and talk cards in real-time, similar to how card shops are.
Group breaks also allow collectors to cater more to their personal interests, not to mention make products accessible that they might not be able to get or afford.
While group breaks have matured a lot over the last few years, things are still evolving and will continue to. But at this point, one thing is very clear — they are a vital hub for the hobby community already.
Returning Collectors
It has been 30 years since the the boom years of the 1980s and early '90s. A huge trend in the last few years has been the number of collectors who were young back then coming back and reconnecting with the hobby. Of course, things have changed (a lot). But the foundation remains the same. Cards are cards. And returning collectors have been a big reason why the hobby has been expanding and growing again.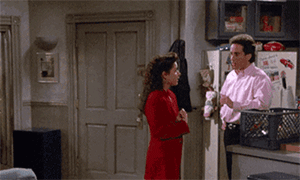 Choice and Product Diversity
Starting in the mid 1990s, sports card collecting became more personalized. Manufacturers began to expand the number of products they made, each with a different angle or target group. In a lot of ways, it's like a movie genre or styles of music. We all have certain types of films that we like to watch or tunes we like to hum along with.
That concept of personal preference has continued to take shape, even as the number of manufacturers has shrunk. That means a lot of products for the major sports leagues. But it also brings some diversity in products. The days of collecting everything are long gone. But if there's a significant amount of difference between products, would you want to collect everything? Sure, there's plenty of overlap between product types. Sometimes it can be hard to make two similar autograph-driven sets that much different. But those busting packs and boxes of Donruss are probably very different from those who do Flawless group breaks.
The number of products each year can be daunting. However, there really hasn't been a period where it's possible for collectors to cater to exactly what it is they like to collect.
Rainbows
Until the early '90s, the closest thing collectors had to building a card rainbow was when a baseball or hockey player was in Topps and O-Pee-Chee. Parallels became a thing with things like Topps Gold, Ultra Gold Medallions and Upper Deck Gold Holograms (the '90s loved its "gold" themes). 1993 gave us Refractors as well.
So while parallels might not be new, the idea of rainbows has evolved and expanded over the last few years. If you go back to the early 2000s, cards might have a handful of parallels. Today, some high-profile sets like Topps Baseball, Bowman Chrome and Topps Chrome can have dozens. 2019-20 Panini Prizm Basketball cards have more than 40 different versions, each with different color or pattern combinations.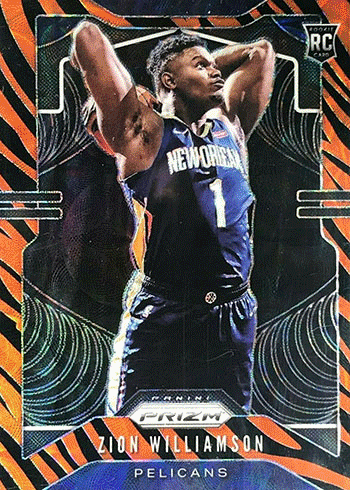 Rainbows aren't for everyone, but that's part of the personalization of the hobby. For some collectors, a long list of parallels can be a welcome challenge. They also add something a little extra to certain types of packs or exclusives.
Rookie Cards
Okay, Rookie Cards have been a driving force in the hobby for decades. But there was a time when they were overshadowed somewhat by new fandangled inserts and an expanding number of hits.
But the Rookie Card is back in fashion. Hits and inserts haven't necessarily gone anywhere, but players' first cards once again have an elevated level of importance. Part of that likely has something to do with the rookies themselves as it seems like every year brings a handful of promising names.
And when it comes to Rookie Cards, it's not always extreme rarity that is driving things. The ascent of the 2011 Topps Update Mike Trout RC is one example. The card isn't a short print and it's from one of the year's most popular products. And yet, here it is, a card that sells for hundreds.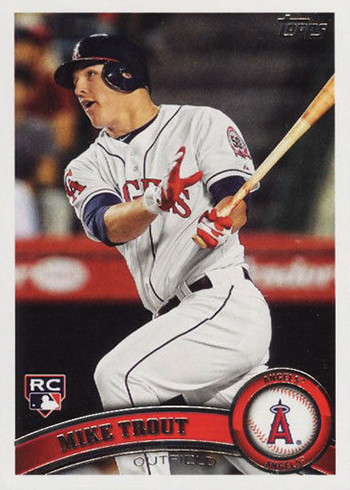 Upper Deck Young Guns and Panini Prizm Basketball RCs are other examples where rarity and price tag don't line up like many collectors might expect them to.
High-Dollar Prospecting
For some, there's a certain level of purity to Rookie Cards. For others, it's a form of speculation. When players heat up, their Rookies and other key prospect cards are the ones that soar. Likewise, should they get hurt, hit a cold snap or turn out to be just "good" instead of the next Babe Ruth/Wayne Gretzky/LeBron James, prices plummet.
Over the course of the last several years, Prospecting has hit the big-time. It's hard to believe that in 2010, it seemed unfathomable that the 2010 Bowman Chrome Stephen Strasburg Superfractor sold for more than $16,000 shortly after it was pulled then for over $20,000 a few weeks later.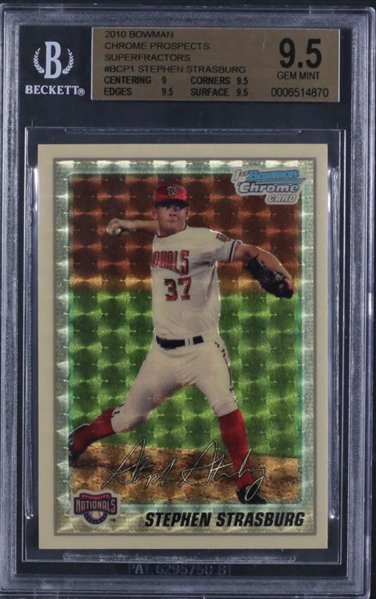 Things have continued to escalate for rookies and prospects. In 2019, the 2018 Bowman Chrome Luis Robert Superfractor Autograph topped $51,000. The 2019 Bowman Chrome Wander Franco Superfractor Autograph went for more than $60,000. Both came before they played one major league game.
And then there's the 2018 Bowman Chrome Shohei Ohtani Superfractor Autograph, which sold for over $180,000 — after it was announced he'd be having Tommy John surgery and wouldn't pitch in 2019.
Vintage Boom
It's not just Rookie Cards and high-profile prospects that drove the market in the 2010s. Key vintage cards saw huge gains in the decade. For a while, it seemed like every month brought about a new record for cornerstone cards like the 1952 Topps Mickey Mantle or 1955 Topps Roberto Clemente.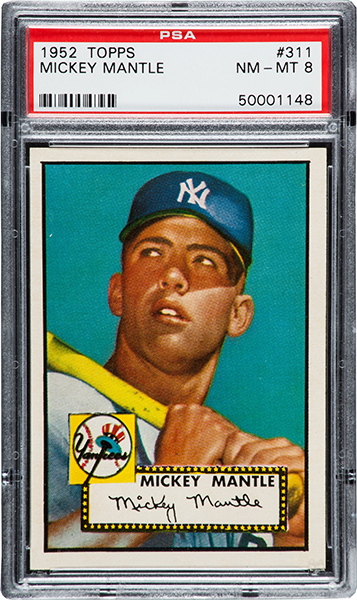 That trickled down to many other part of the vintage market but it was the biggest cards that saw the biggest jumps.
Grading
Like Rookie Cards, sports card grading has been around for a while. But the 2010s brought forth further expansion.
For those speculating on sports cards as investments, grading provides not only something tangible but a benchmark for competition. It's natural for people to want the best of something. Sports card grading can help define that. It's also led to some major differences in prices for copies of the same card with minor differences.
Print-on-Demand Sports Cards
Technology hasn't just changed how cards are distributed, but how they're made as well. The 2010s made print-on-demand sports cards to the forefront.
Whether it's through custom Little League cards, daily offerings like Topps Now and Panini Instant or small sets like Topps Throwback Thursday, print-on-demand has made some great strides over the last few years.
Not only are they changing how cards are made, but what they mean as well. In the past, cards ran months behind as far as sports storylines went. They were more seasonal recaps and time capsules. With Topps Now and Panini Instant, they're about as close to real-time as you can get. The cards go on sale within hours of an event taking place and are in the hands of collectors a short time later. A baseball card of Bartolo Colon hitting a home run today is fun. Having them available the day after it happened? Game-changing.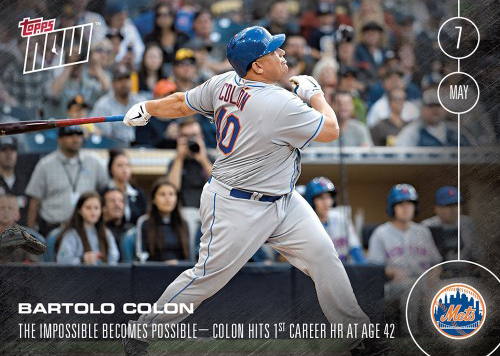 Print-on-demand sports cards may very well represent the ultimate in personalization. They allow cards to come out faster and print runs can be on the micro scale. Without the stock that comes with a traditional product, there's less risk involved as well when it comes to potential over production.
Expect this part of the hobby to continue to evolve into the 2020s as card companies look more to the direct market and how they can appeal to individual collectors. They won't replace traditional products entirely, but don't be shocked as they become more prevalent.
Luxury Products
2003-04 Upper Deck Exquisite Basketball made headlines when it debuted at a suggested price of $500 per box. That set proved to be a hit. And while it took some time for some sports and companies to embrace the idea of luxury products fully, they're here to stay.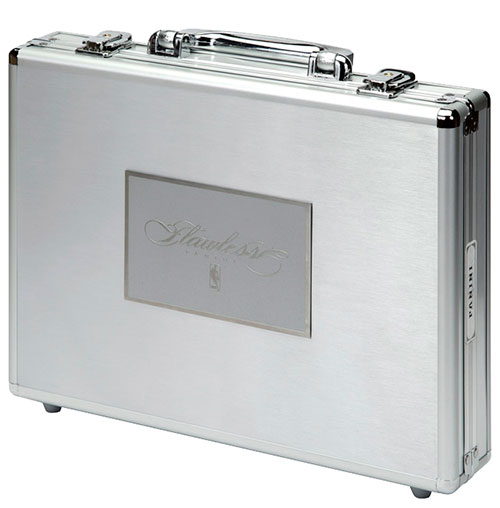 And $500 doesn't seem so shocking these days when several sets now top $1,000 out of the gate today. Even then, that's a small fraction of the $25,000-plus a box of 2019 Topps Transcendent Baseball runs.
Part of the reason for these is how the hobby has evolved. Very few people are breaking the likes of Transcendent or Flawless on their own. The bigger market for these is through group breaks where the large cost is spread through a bigger amount of collectors.
Social Media
Facebook, Twitter and Instagram are more than buzzwords now. They're helping shape the sports card industry today. Whether it's providing a platform for collectors to connect, showcase their pulls while still sitting in the parking lot or selling some extras, social media is bringing collectors together.
The choice of following likeminded groups and "friends" brings personalization to those connections as well. It's almost like different collecting tribes now exist through these platforms. They're part of the larger hobby community and have lots of overlap, but their strength is that they bring together people with similar interests.
It's tough to keep up with all of the social media platforms that are out there today, but collectors are probably missing out if they aren't participating in any of them.
Where we are today isn't where sports cards will be in a year, let alone in 2030. Some of those changes will be subtle. Others will be hard to grasp. What exactly those are, only time will tell.