Monday Morning Collector: Week 9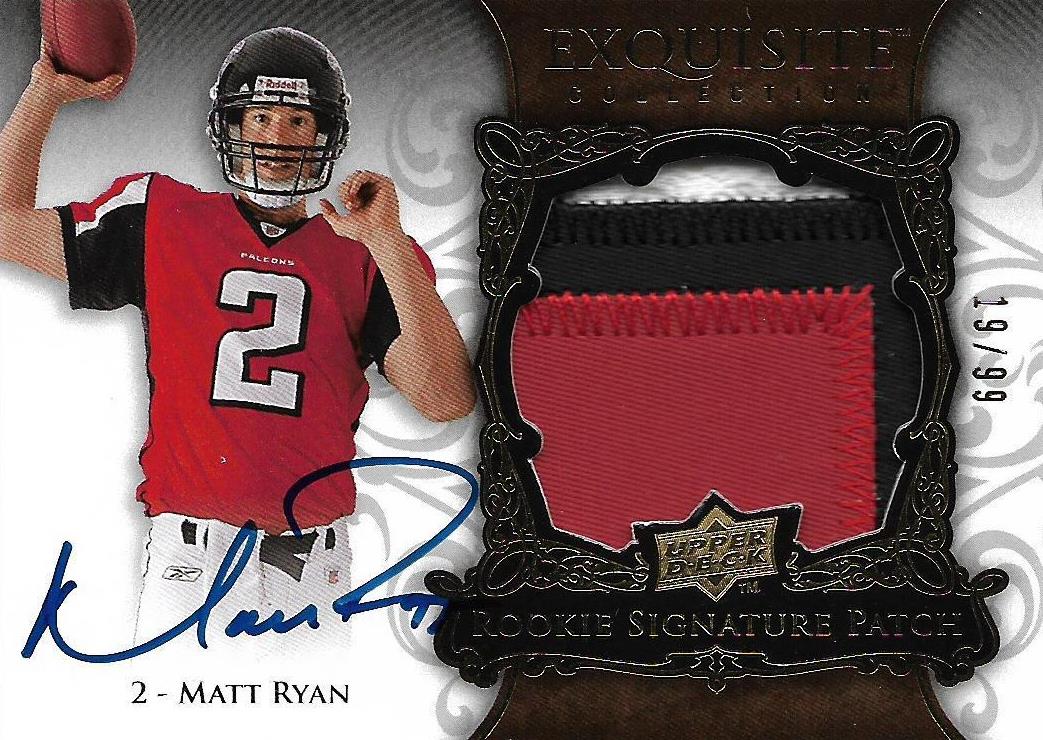 By: Paul Wirth
Veteran of the Week:
Matt Ryan., QB, Falcons
(344 yards passing, 4 Touchdowns, QBR 144.7)
There is a reason that fans call him "Matty Ice", he is cool as a cucumber on the road. The Atlanta Falcons are now 4-1 away from home this year! Ryan hooked with 4 different Falcons for touchdown passes. Matty Ice easily handled the Tampa Bay Buccaneers 43-28, and honestly a couple of 4th quarter scores made it seem closer than it really was. Falcons are sitting 2 games up in the NFC South Division and in large part to their QB. Here are a few cards below that are on the top of my list for him go grab yourself one if you are "Cool" enough too!!!
Cards to Grab:
2008 Exquisite Collection JSY AU/99* RC#168 RC ($500)
2008 Playoff Contenders AU/246* RC #179 RC ($150)
2008 Topps Chrome Rookie Autographs #166 AU RC ($100)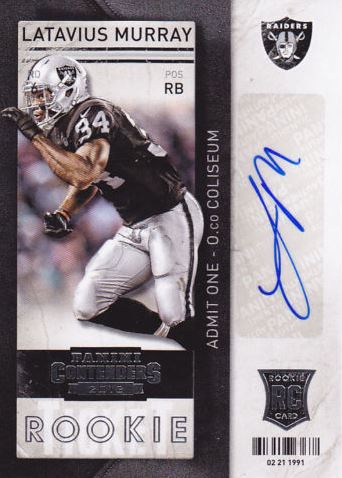 Rookie of the Week:
Michael Thomas WR, Saints
(7 rec. 73 receiving yards, 2 TDs)
Michael Thomas is now making his second appearance making this list.  Thomas has become Drew Brees' new favorite new targets. They hooked on a 1 yard TD and a 32 yard TD in their victory over the 49ers. Saints are now 4-4 on the year and are starting to catch a little bit of fire and a lot has to do with this new Brees-Thomas connection I think we can expect more from the Ohio State grad the rest of the season. So take a look below to see if you want to start your own collection today!
Cards to Grab:
2016 Leaf Draft Autographs #ATM2 – RC ($25)
2016 Panini First Impressions Autographs #10 AU RC ($20)
2016 Panini Origins #113 AU RC ($20)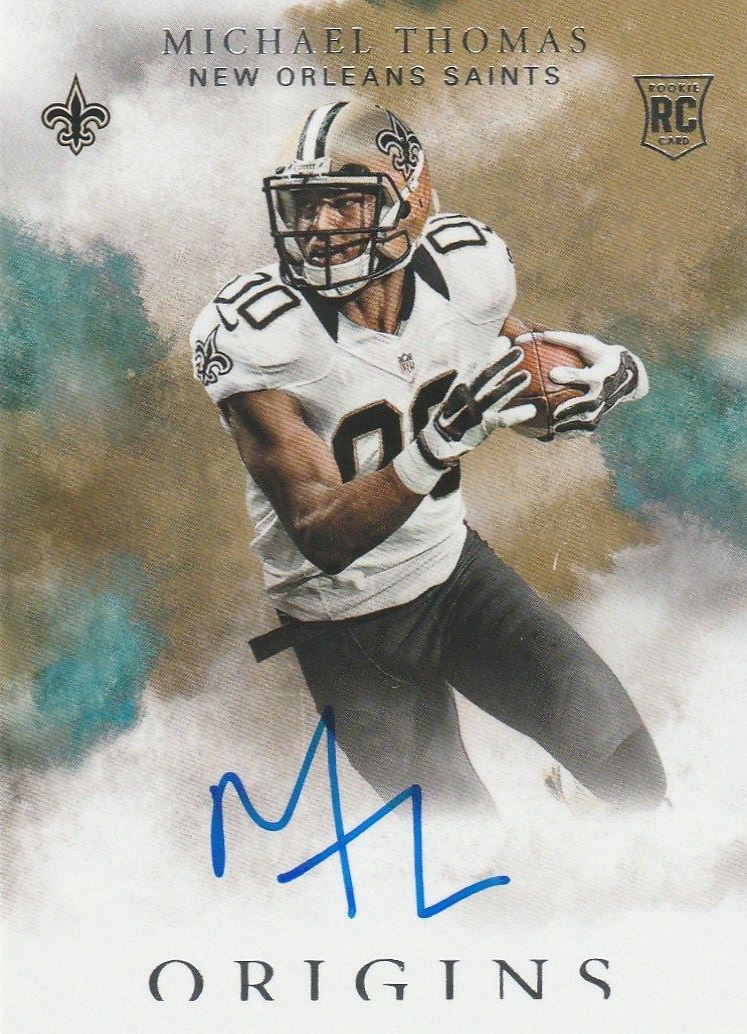 Breakout Player
Latavius Murray, RB, Raiders
(127 total yards, 3 touchdowns)
Latavius Murray is getting some well-deserved recognition this week. As he lead the Raiders to a huge victory over the Denver Broncos and are now in first place in their division. The 7-2 Raiders could almost be considering a whole team break out this year!!! Murray led the way on Sunday and Derek Carr is happy to have him in the backfield! There is a chance that collectors might start looking at buying his stuff again. Right now you can get one of his rookie autographs for a reasonable price.
Cards to Grab:
2013 Panini Contenders #158 AU RC ($30)
2013 Absolute Spectrum Blue Autographs #181 AU/30 ($30)
2013 Panini Spectra #181 AU/299 ($20)